Top 5 Vegetarian Apps for iPhone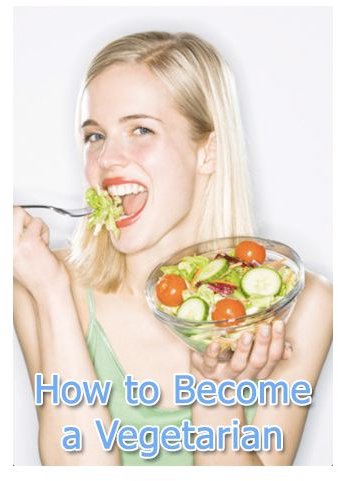 It's Not Easy to Become a Vegetarian
Whatever they say about how easy it is to become a vegetarian – don't believe them. It's not easy, especially if you are used to having meat in the meals you take. I've tried to become vegetarian several times and I always fail. I just miss eating meat too much, but maybe that's just me. Who knows? Perhaps you will have more success giving up meat and turning veggie. If you need some help then these iPhone apps should prove useful.
How to Become a Vegetarian
Remember the saying "you are what you eat?" This iPhone guide to becoming a vegetarian proves that the saying is true. The app provides you with information you need to know if you really want to transition from being a meat-eater to being a vegetarian.
It helps you choose which vegetarian diet to follow as well as helping you stick to that diet. The app also describes what our ancestors ate. This is very important since it has an impact on our diet today. To help convince yourself that a vegetarian diet is the way to go, the app discusses why a primarily plant-based diet is a more humane way of enjoying the fruits of the Earth.
If you want to know why many people say they have never felt better in their lives within just weeks of switching to a vegetarian diet, this iPhone app will tell you. In other words, this app has all the information you need to have a meat-free diet. As a bonus, the app also contains some easy-to-prepare vegetarian meals that you can prepare on your own so that you won't run out of ideas on what to eat.
(Price: 99 cents)
Vegetarian Food For Thought Podcast- Podcast App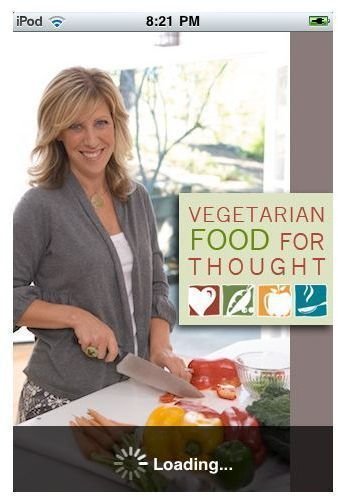 If you're seriously planning to become a vegetarian, this podcast dubbed "Food for Thought" gives you loads of valuable insights and, of course, cooking tips on preparing hearty vegetarian dishes. The iPhone app provides access to the Food for Thought podcast listened to by many vegetarians. It lets you access episodes of the podcast, search previous episodes, download episodes, playback resume, and access all the contact options for the show.
(Price: $1.99)
Going All Veggies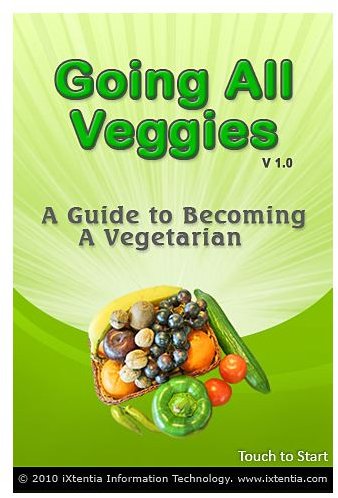 This is another great iPhone app that provides useful resources on becoming a vegetarian. The Going All Veggies iPhone app provides you with extensive facts about vegetarianism, tips on how to make your transition to becoming a vegetarian easier, and tons of great and delicious vegetarian recipes that you can try out.
One iPhone owner who downloaded this app called it "vegtastic," since it was a big help in converting two of their friends to becoming vegetarians.
(Price: Free)
101 Reasons Why I'm A Vegetarian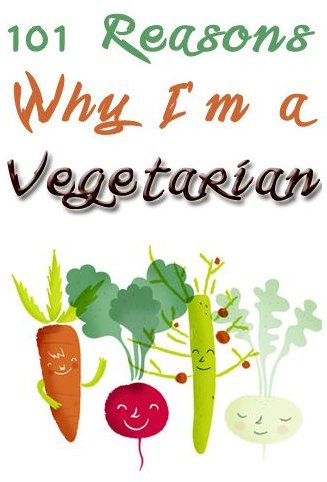 If you want to be a vegetarian, you might as well do it with style. This app claims that being a vegetarian makes you a member of the "elite" 2% of the world's population. So if you are successful in becoming a veggie after using this app, you can stand proud and shout to the world that you belong to the 2% vegetarian population.
This iPhone app wants to help you by providing several reasons why you should be a vegetarian and purchase this app. It features an extensive collection of facts and information which are all useful in becoming a vegetarian.
(Price: 99 cents)
Vegman - Worldwide Vegetarian and Vegan Restaurant Guide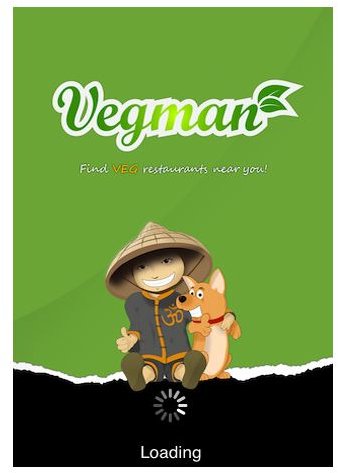 The last app on our list of vegetarian apps for the iPhone will not tell you how to become a vegetarian per se, but will rather help you in finding vegetarian and vegan restaurants in your area. Of course, it also tells you how to get to those restaurants.
The app also serves as a companion app to the vegman.com community site. It lets you enter information about vegetarians you've met and you can like their profile on the community site. For a free app, Vegman for iPhone is definitely worth the download.
(Price: Free)
Indeed, You Can Become a Vegetarian
So there you go, five vegetarian apps for iPhone to help you live a meat-free, vegetarian life. You will surely find one, if not all of these iPhone apps useful. If you've downloaded any of these apps after reading our mini-reviews and you've successfully transitioned to a vegetarian diet, feel free to tell us which apps you've found really useful. Or if you have other vegetarian iPhone apps that you think are more useful than the five apps we've listed, feel free to tell us by leaving a comment.
References
Screenshots courtesy of respective app developers.