Why You Shouldn't Bother Waiting for the iPhone 5

What's the Big Deal?
When June came and went without leaving behind a shiny new iPhone offering, the rumor mill heated up more than even before. OK, so we didn't have a phone, but we have the new iOS 5 to look to for future treats, and to more than hint at what the iPhone 5 features might be. There was indeed plenty to get excited about if you are a lover of all things fruity and green, but a lot of us were left with a feeling of "OK, so aren't there operating systems and devices that offer that already?"
I'm not going to resurrect the old Apple vs. Android debate (well, maybe just a little), but Android users were among the first to point out that things like PC free set-up and maintenance of a phone, and wireless syncing, were already around and doing very well thank you very much. Features like Newsstand, Reminders and Twitter integration are no doubt wonderful, but are also available as apps on most other operating systems for you to pick and choose. And iMessage? Haven't BlackBerry been doing that for a gazillion years already with BB Messenger?
Now, if you do love your iPhone, of course you aren't going to switch to a dying BlackBerry device instead, but you might be surprised at some of the alternatives that are available, that can more than match up to the iPhone.
The iPhone 5 Will Be…
Since starting research for this article I've counted four different rumors about what the new iPhone will look like, but there are some assumptions we can make about what to expect:
A bigger screen - the retina display will keep you satisfied for so long, but bigger screens are the future as we use phones for

an increasing number of tasks including gaming and movie watching that would benefit from a larger screen.

Dual-core processor - iPhone owners play more games on their device than anyone else, so this has to be the next step.

A higher MP camera - the iPhone 5 is thought to come with an 8MP camera, vs. the current 5MP offering in the iPhone 4.

Thinner and lighter - to keep up with the competition it's highly unlikely Apple will keep the now almost bricklike feel of the iPhone 4 for long.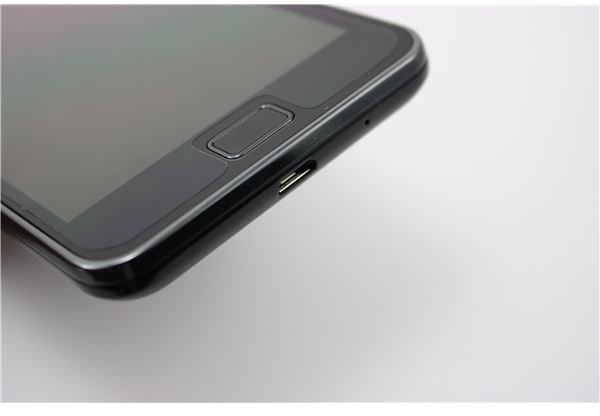 There are many phones out there already that can give you all these expected iPhone 5 features, such as the ultra-slim Samsung Galaxy S II - it even looks like an iPhone for heaven's sake (even Apple thinks so). The Xperia Arc is also a worthwhile alternative to the iPhone 5, as is the highly regarded HTC Evo 4G. If going Android is against your beliefs then how about the Windows Phone 7 HTC HD7, that offers a 4.3 inch screen as well as sporting a slimline profile too. These are just a select few, there are many great phones out there just waiting to be had and at a fraction of the iPhone's cost too.
The Google Nexus 4G is also a hotly anticipated arrival for later in the year, expected to be released sometime in November – this could mean an interesting battle between the two. The Nexus 4G is likely to be the first to sport Android 4.0 with a monster 4.5-5 inch screen as well as a host of other delicious features.
If you really want to take your smartphone usage to the next level, then why not consider a 3D phone like the LG Optimus 3D; something that doesn't seem evident amongst the iPhone rumors. Apparently Apple has filed a patent request with UPSTO that includes 3D gesture controls, meaning that you can pinch and pull to make a triangle into a pyramid for example, but no rumors regarding it being a 3D device have surfaced.
Or Will It Be a 4S?
Of course there are also those that think the next iPhone will be an iPhone 4S with different internals, but very much the same look – is that really something worth waiting for? The financial sector certainly isn't getting excited about the next iPhone release. The Wall Street Journal reported that "analysts don't expect the device to have the kind of major improvement and design changes that will persuade current iPhone owners to upgrade their devices early."
This is clearly indicated with a quick look at Apple's stock decline, that took a dive in June by 2 percent when the company failed to introduce a new iPhone at the WWDC as was anticipated. Investors and those in the know, have high hopes for the company's financial position next year though, fuelled by speculation of (among other things) a new way to charge your iPhone. Is this further evidence of a 4S release this year, for bigger news to come in 2012?
I Want One Now!
Even if none of this puts you off your quest to own the next iPhone (whatever it may be called), then there is that small matter of how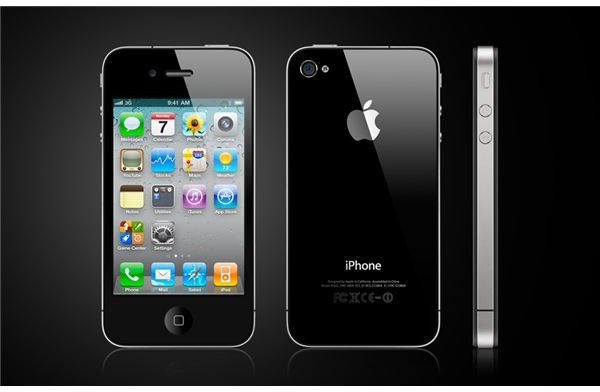 long you may have to wait for its release. It's not quite as random as "how long's a piece of string", but in the world of tech nothing is certain. We don't even know if it will be released this year at all, although I strongly suspect we will see it in either a 4S or 5 form before Santa comes a calling; less Apple find itself behind the market, which is certainly not a position it is accustomed to.
At the moment, it looks like September is a likely candidate, but November has also been mentioned. Digitimes reported last week that Pegatron (Taiwan manufacturer of the iPhone 4), had received an estimated order to produce 15 million iPhone 5s to ship in September. Pegatron have also started recruiting more manpower for their plants in China too, apparently already receiving some of the components that will produce the much anticipated arrival.
Production Problems?
So why talk of a November release then? Well, as adept at producing iPhones as Pegatron and their peers Hon Hai are, there is also reason to believe that putting these beauties together is no picnic. Hon Hai chairman Terry Gou is quoted recently as saying that, "The touch-screen devices are so thin. It's really difficult to install so many components into the iPhones and iPads." At the rate Apple want their devices produced (getting them out quickly before more rumors and copycat devices emerge), it is hard for the manufacturer to keep up with demand. Indeed Gou also admitted that they need to get quicker at making Apple products less it hurt their bottom line further.
So if it's a choice between getting the new iPhones out by September but risk another "antennagate" type situation, or waiting a couple more months until November, I think Apple would rather wait. Repeated problems (no matter how quickly resolved), will start to tarnish that polished glass exterior; which is no enviable position for a company with an otherwise supreme reputation for quality.
The Choice is Yours
Do you really want to wait another 2-4 months to get your hands on some tech, that you could easily go out and buy right now? Your curiosity will probably get the better of you and you'll end up waiting. But in the meantime just think of all those great phones you could be using, but won't because they aren't Apple.
The iPhone 5 (or 4S) is unlikely to be anything we haven't seen already, just in a slightly different shiny shell with the Apple logo on it. Is that worth waiting for?
References
Image credits: