Upgrade iPhone 2G Firmware - 4.2.1 Features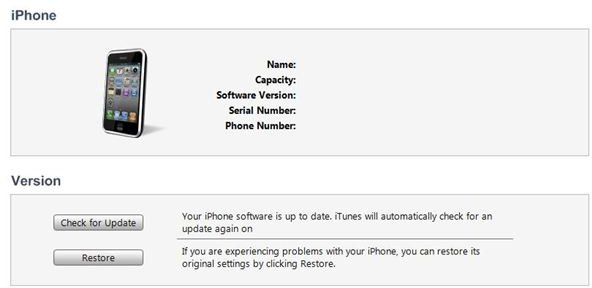 After the launch of the iPhone 3G it was inevitable that the 2G iPhones were soon to be abandoned, but no one ever imagined that it was going to be so quick. Within a short span of time after the release of 3.1.3 firmware for the iPhone 2G, Apple decided not to support iPhone 2G any longer. With this news out in the market, several iPhone 2G users like me were disappointed.
However, recently it came to my notice that there was someone out there working hard so that iPhone 2 users could enjoy most of the features available in the new 4.2.1 firmware that was only made available to iPhone 3G, 3Gs and iPhone 4 users. Well, I tried and it really worked out. I could also now enjoy the same features like multitasking, iPhone 4 quality wallpapers, video recording application, set home screen wallpapers, set lock screen wallpapers, organize apps into folders and several other features. The best part being that all these features were available for both jailbroken and activated iPhones.
In order to update your iPhone 2G to support 4.2.1 firmware features, continue reading the steps below.
Step by step instructions
Step 1: Before you begin the update process, make sure your iPhone is fully charged. For this tutorial to work, you first need to download the new iPhone 2G firmware. You may choose from Normal or Unlocked versions.
Normal version is applicable for iPhone users who activated their iPhone with AT&T. Unlocked version, as the name suggests, is a jailbroken version for other iPhone users.
Check the Resources section for links.
Step 2: After you have downloaded the file, run iTunes and connect your iPhone to the computer. Once iTunes detects your iPhone, press Shift and click on the Restore button.
Select the new firmware file that you downloaded and let iTunes do the update process. This process may take a while so be patient and do not interrupt the process.
Step 3: Once iTunes completes the update process, your iPhone will restart. If you have updated with unlocked firmware, you will notice a patch activity that unlocks your iPhone after reboot. Once this process is complete, it will reboot again.
Step 4: Make sure your iPhone is connected to your computer. Once iTunes detects your iPhone, make sure to set up a new profile so that your iPhone runs without any problems or any other performance issues.
Your iPhone is now ready for use. Enjoy the new 4.2.1 firmware features on your iPhone 2G.
If you encounter any problems updating your iPhone, post your queries and I shall be happy to assist you.
Resources