Top 3 iPhone Apps for Kid's Lunches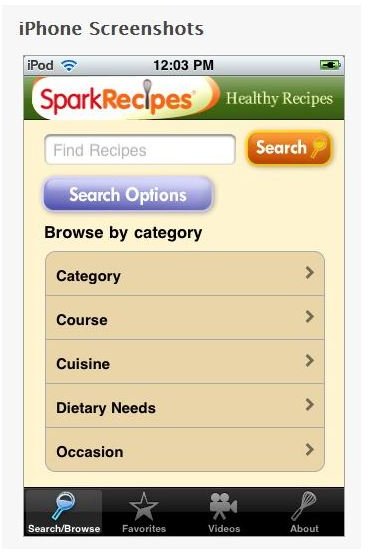 While scouring the Internet for apps that would help me to create healthy lunches for my children I discovered that there are not a lot of them out there. The first two that I tried were appropriately named, "Lunch box" or "Lunch bag." These apps were not even worth opening because the recipes that they provided were not anything a typical child would even put into their mouth. So throughout hours of searching I came across the following three apps that I feel are worth trying.
Spark Recipes
Spark Recipes is a free application that provides you with two options to find recipes to create a healthy lunch. The first option is to search under course, then lunch. Under the lunch category they have options that kids would love such as, grilled cheese pizza sandwich, magic crust quiche or tortilla pizza. All of these recipes come with the nutritional information so you know exactly how healthy each lunch you are making will be. The second option is to search under occasion, then kids. This option provides yummy recipes such as, peanut better banana wrap, apple pockets and tasty turkey tacos. The nutritional value is also present on these recipes as well.
I would recommend downloading this iPhone app for kid's lunches because it provides you with a huge variety of healthy options that you can create for your child's lunchbox.
Recipes For Kids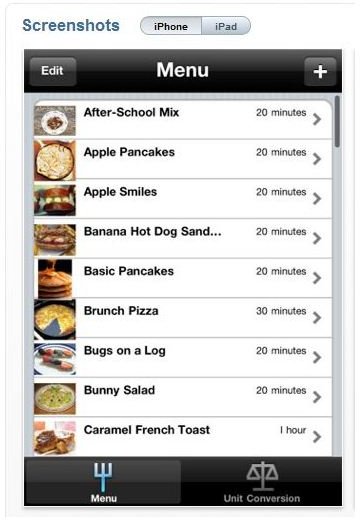 Recipes For Kids is a newly released recipe app for the iPhone that provides recipes for picky eaters. For $0.99 you get a list of recipes that are fun and easy to make. Some recipes that you can make for lunch are, English muffin pizza, funny face carrot salad and yogurt fruit salad.
I was excited when I bought this app because it looked like everything I was looking for in a kid friendly recipe app and the cost was cheap. Unfortunately after purchasing it I realized that it did not provide any nutritional information and half of the recipes were not as healthy as I was hoping for. The upside to paying $0.99 for this app is that it provided me with enough fun, kid friendly, healthy lunch options for about two weeks.
Good Food for Kids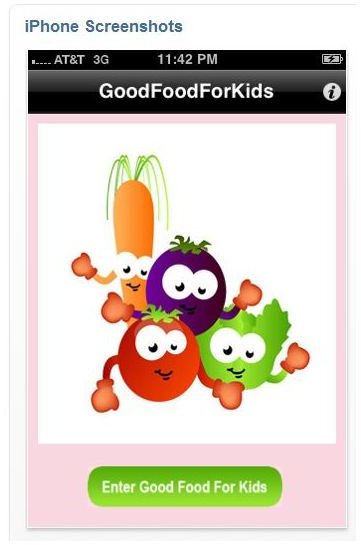 This app costs $0.99 and provides you with quick, healthy recipes that your kids will enjoy. The key to these recipes is that fruits and vegetables are hidden in some of the foods you prepare. So your children will not even know that they are eating healthy. Let's face it, sometimes you have to be sneaky to get those nutrients in.
In order to create a healthy lunch for your child this app will teach you how to embed the vegetables into the dish. Some of the recipes included chicken quesadillas and chicken nuggets with pureed spinach. My favorite component of this app was the RSS feed of recipes to choose from. Overall I think this was a good app to help you create a healthy lunch in a short amount of time.
The Winner Is….
My top pick for the best iPhone app for kid's lunches would go to Spark Recipes. For a free app it provided the most kid-friendly, healthy lunch options and nutritional information with a huge variety of recipes to choose from.
References