Top 10 iPhone Museum Apps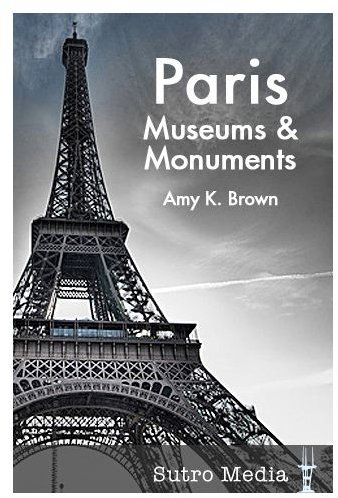 I never thought that there were as many great museum apps for iPhone as there are great museums around the world. Don't you just wish you could visit them all in your lifetime? Well, lucky for you if you have the capability. If you do, you might want to check out each of these apps and find out how they can boost your museum exploration activities. You'll surely find one, two or several of these apps are particularly useful for your needs.
Paris Museums & Monuments
This app was designed to help you prioritize the different attractions that Paris has to offer. It will help you to navigate the city and change your plans in case there are severe weather conditions, holidays or even one of France's famous strikes. Hence, saving you some precious money if you are planning to visit Paris museums and monuments. The app contains the Paris Museum Pass and information about the different monuments, parks, and even cemeteries in Paris.
(Price: $1.99)
Find Museums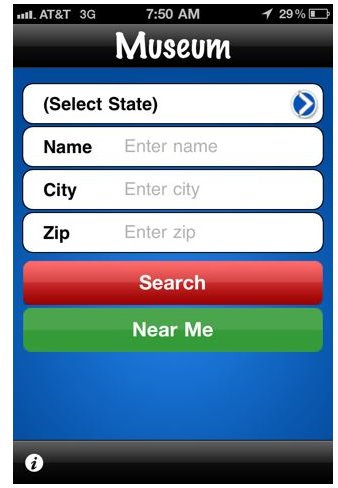 Looking for the nearest museum to your location? This iPhone museum app has got you covered with its easy to use and powerful museum finder service. The app lets you search by Name, City, State, and ZIP code. It also has a nice Near Me feature which uses your iPhone's GPS location feature. A nice feature of this app is the mapping feature which displays push pins for driving locations. You can also send an email or SMS to a friend containing location details.
(Price: $1.99)
Explorer: The American Museum of Natural History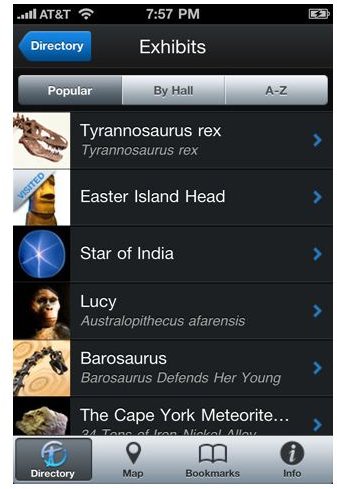 Planning a trip to the American Museum of Natural History? You will find this app pretty useful for finding your way there. This app lets you chart your own course at the museum through its custom navigation system which can be considered as part personal tour guide. The app gives you turn-by-turn directions to the ins and outs of the AMNH. It lets you choose a variety of museum-designed tours and you can even create your own from a list of popular exhibits, specimens or artifacts. A nice feature of this app is that it lets you share your adventures at the museum with your friends and family through Facebook and Twitter integration.
(Price: Free)
Musée du Louvre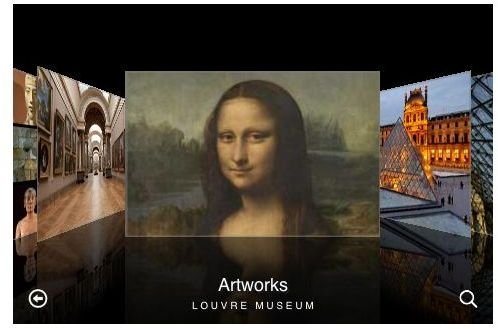 A close friend of mine recently visited the Musee du Louvre. Had I known about this app, I would have recommended it to her to help her find her way in and out of the museum. This is in fact the official app of the Louvre and contains many art works for your enjoyment including ancient stelae, statues, everyday objects, furniture, and more. It also informs you of new exhibition spaces to explore that cover history from the Middle Ages to the present day. The app also contains a wealth of photographs, details and commentaries.
(Price: Free)
LACMA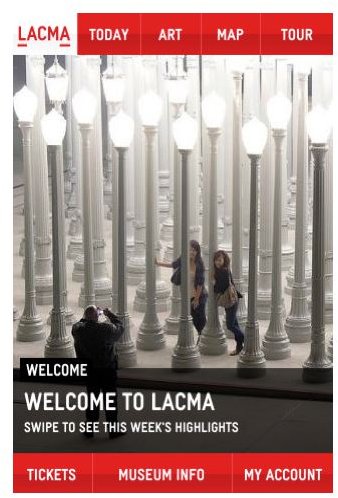 Planning to visit the Los Angeles County Museum of Art which happens to be the largest art museum in the western United States? You'll surely need to get this iPhone app to help you plan your visit at LACMA to ensure that you won't miss a thing from its vast collection of more than 100,000 works of art. This app will help you discover exhibitions, film screenings, concerts, tours, shops, restaurants, and more. It will also let you reserve tickets for those film screenings, concerts, lectures, and gallery talks that you are interested in. The app also contains encyclopedic collections, videos, and interviews with artists and curators.
(Price: Free)
Canadian Museum of Civilization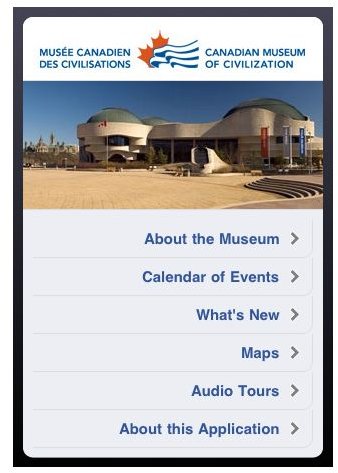 How about going to the Canadian Museum of Civilization? Consider downloading this iPhone museum app to enhance your experience in Canada's most visited museum. This app provides you with two 40 minute audio tours that give you a glimpse into Canada's social history - highlighting the history and contributions of the country's first peoples. Other features of this app include - interactive floor maps, calendar of events, IMAX films and other programs, location, hours of operation, admission fees and amenities.
(Price: Free)
London Museum Finder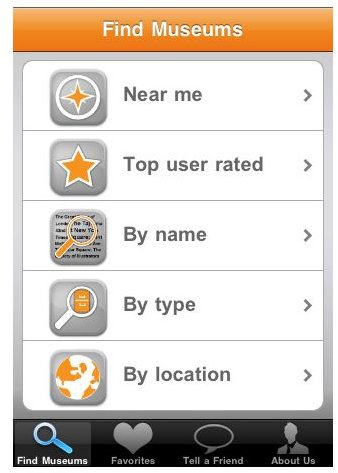 This simple iPhone museum app provides you with a useful guide to thousands of cultural pieces and gems that you can find in the different museums that are located in London. This app is your most complete and easy-to-use guide to London's more than 300 museums and galleries. It helps you find the nearest museum or gallery to your location, search for museums by type, name, or area, see top-rated museums and galleries and more.
(Price: $4.99)
Museum Locator Premium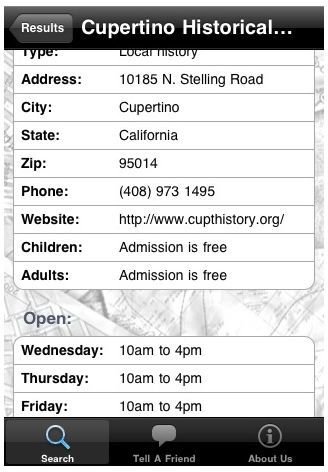 Here's another simple and yet useful app for finding the museums nearest to your location. This iPhone app gives you access to local museums, monuments, galleries, and exhibits. It helps you find and explore thousands of interesting locations from the Smithsonian in Washington, DC, to Hearst Castle in California - and practically all points in between. The app uses your iPhone's GPS interface to guide you in locating historical monuments as well.
(Price: $0.99)
New York Art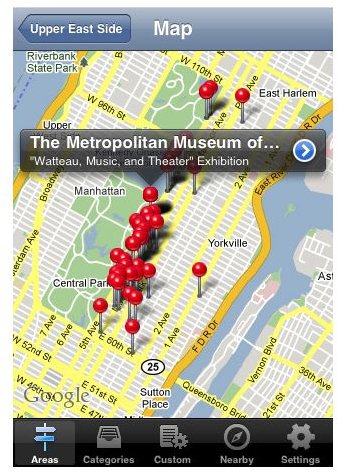 Here's another nice museum app for your iPhone. This app lets you browse New York art galleries by area and category, find nearby art exhibitions and events by distance or popularity, view details of exhibitions including price, start and end dates, gallery details including address, opening times and location. It also has a built-in map that you can use to find galleries nearby, either by category or using a search criteria.
(Price: $0.99)
MIA - Museum Info App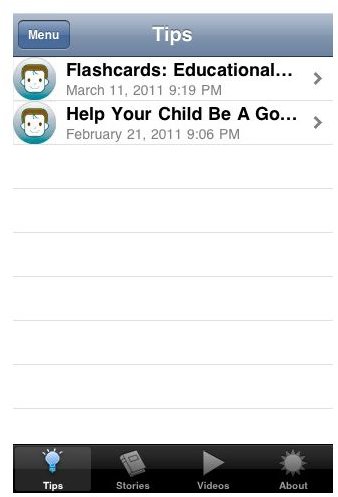 Finally we have this app, useful for finding information related to exhibits, events, children and seminars. The contents of this app were provided by the museums featured in the app, so you can be sure that the information is accurate and up-to-date. The app covers information about art museums, history and natural history museums, science centers and museums, children's museums, and more.
(Price: Free)
So Many Museums, So Little Time
To be honest, I have not gone to all the museums covered by these iPhone apps. You might be interested to know that while checking out these apps, I found it amazing how most, if not all, of these apps made me want to visit all those museums, not only for the sake of visiting them but also because I wanted to experience what these apps are offering. You should definitely install LACMA if you plan to visit LA and check out this museum some day. The Paris Museums and Monuments app is also a great app to try out - but that is of course if you're visiting Paris. You know what's good about these apps? Most of them are free and even those which are paid will only cost you no more than $2. So, if you're into museums, you might want to check out each of these apps and decide for yourself which you think will be the most useful for your next museum outing.
References