Amazing Special Education Apps on iPhone 4
Artik Pix-Full
Artik Pix-Full is a one-of-a-kind app for the iPhone 4 that provides activities for children with speech and language delays. The flashcard and matching activities allow students a fun way to practice their speech sounds while collecting and saving their scores.
Customers are raving about how Artik Pix-Full is an "excellent therapy app" and "one of the best apps that they have purchased". This app is easy to manage, offers a recording feature that is proven to help improve student's self-awareness and has amazing graphics.
The only negative that customers are concerned about it, is the price tag of $29.99. While speech therapists may have a budget for what they can download, parents may be a bit hesitant to purchase this app at that price.
iReward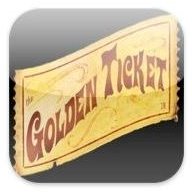 The use of motivational charts or any type of positive reinforcement for children with special needs will help to motivate them to achieve their goals. How does iReward work? This app allows students to earn stars and be rewarded for their behavior. First you choose the behavior that you are trying to reinforce, then you choose your reward and how many times the behavior has to be accomplished in order to receive the reward. An excellent feature of this app is the ability for the student to take a picture of the reward for additional motivation.
This app may not have the best looking graphics but for $4.99 the rewards are displayed with the image of your choice, and you don't have to lug a reward chart around.
Look 2 Learn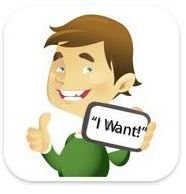 This app was developed by a team of special education teachers who specialize in working with individuals that have communicative challenges. This easy to use app allows individuals to record their own voice and pair it with pictures.
Children across the autism spectrum, as well as individuals with delayed speech and language, will be able to communicate and use their own "voice" to express their wants and needs.
Speech therapists love this app because it comes with over 80 photos that can be be tailored to accommodate the individual's needs, as well as being offered at the affordable price of $14.99.
One drawback of this application is that it needs to allow users to create more categories, right now it only allows for six. Overall this app is worth every penny because it allows the individual to be able to communicate about what they want and need through the use of an iPhone.
Conclusion
My top pick from the best special education apps on iPhone 4 is the iReward app. For $4.99 the price just can't be beat. Every child with special needs will benefit from positive reinforcement. It's a fun and modern way to reward children for their behavior.
References