How to Enable Private Mode on iPhone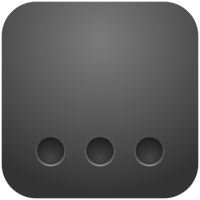 Every day we hear about personal data leaks. From little companies to tech giants, almost everyone is affected by potential data loss. To partially avoid this problem, today we are going to have a look at a universal app that will enable the possibility for you to browse the Internet in private mode on your iPhone.
What "Private Browsing" Means?
Basically, when you are browsing the web in private mode, no information about your session is recorded either locally or on the cloud. This includes your recent history and it will also prevent you from being targeted by specific advertisements. In other words, private browsing gives you the ability to surf the web without being disturbed by external factors.
As of today, almost every desktop browser is offering you the option to browse the web privately, and many users want the same option while on-the-go. Speaking of iOS, Safari Mobile doesn't give you the choice of using a private browsing mode, so today we are going to have a look at a third-party app that does just this.
FREE Full Screen Private Browsing for iPhone & iPad
This app, that you can get for free on the AppStore, is very simple and easy to use. Once downloaded, you will find this grey icon on your SpringBoard. Just tap on it and you will be brought to the custom initial page of this app. The look is quite similar to the Safari native app, but you will, of course, find some differences here and there.
As you can see in the screenshot below, I've used the app on my iPad, but considering that "FREE Full Screen Private Browsing for iPhone & iPad" is a universal app, you will have the same UI on your iPhone.
The top navigation bar offers you the Going Back button, the Bookmarks Tab and a plus button to add the current page to your favorite websites.
As you have seen, there is no space for Recent History, the only other two fields are the Address bar and the Search bar.

Using the app is straightforward. Just start browsing as you would normally do with Safari and you will enjoy the full Internet, while being sure to not leak out any of your personal information.
Conclusions
If you really feel the need for private browsing while you are on-the-go, this app will certainly provide you the scope. Using it for a while, I've just found some little downsides I would like to share with you. First of all: speed. The latest iOS update brought a new web engine to our iOS devices to speed up the web experience. Using this app you will lose some of this speed. Secondly, I don't know why, but the address bar has as a default option the first letter you input in capital. Sometimes this can cause problems in not loading your website.
Except for these two points, this app is a good solution to enjoy the Internet in a completely private mode.
References