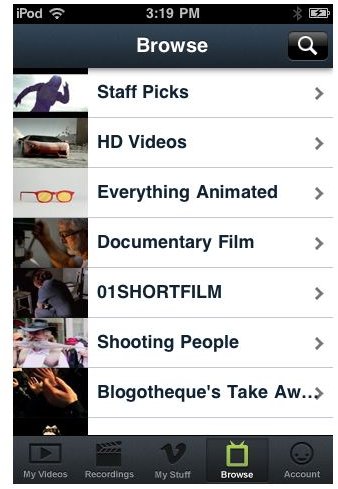 The huge library of iPhone applications on offer means that you can almost always find something, but finding apps that are actually good becomes far more difficult and new apps which can really change the way the phone is used are less common all the time. The top rated iPhone apps discussed here will allow you to get more from your iPhone, as well as entertaining you for a while.
Vimeo (5 out of 5)
A long time coming the Vimeo app took a while to get all the features that people wanted, but with search added it is one of the best video apps on the iPhone, giving YouTube a run for its money, because while it has far less content the overall quality is higher.
In addition this app lets you work with video, recording new projects or using existing video. This isn't going to be the best choice for feature films or a long home movie, but if you want to share a quick video it can save a lot of time and effort.
(Cost: Free ) [Download Link]
Tiny Wings (4 out of 5)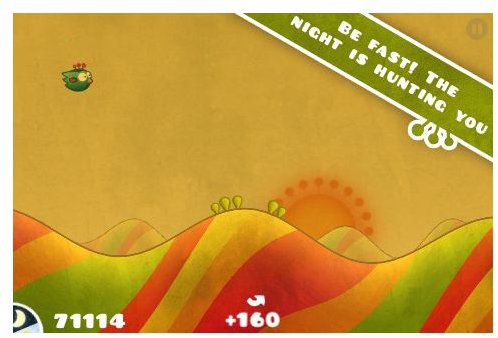 There are new games on the iPhone every day, but most of them are not very good. Tiny Wings is one of the exceptions. In this game you play a bird that has always dreamed of flight as you slide along the ground collecting objects and trying to reach the end of the level as quickly as possible while avoiding danger. It is very simple and very fun. So if you're looking for a simple family-safe game for the iPhone try Tiny Wings.
(Cost: $0.99) [Download Link]
Instagram (5 out of 5)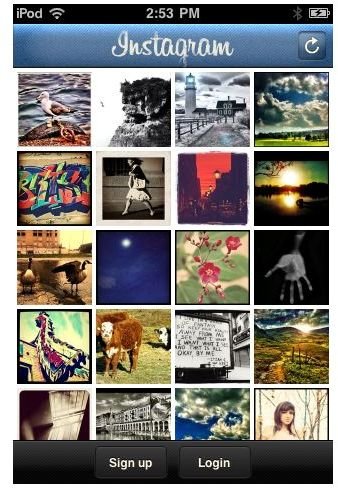 As the quality of the camera on the iPhone has improved, the apps which allow you to control it have become increasingly more important. Instagram is an app which makes sharing photos far easier by allowing you to share with a button and follow your friend's photos as well. This program also has a number of filters allowing very basic photo manipulation to add personality to your images. If you like to take photos with your iPhone, or just look at photos then Instagram is well worth getting.
(Cost: Free) [Download Link]
GroupMe (4 out of 5)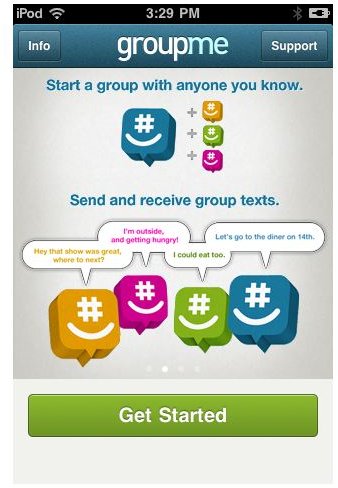 There are a number of free instant messaging apps in the iTunes library, but group messaging is harder to find and almost never free. GroupMe gives each group its own number. This allows it to work over any phone and is great for a family or group of friends who want to keep in contact. Best of all it is free and with a few updates should be unquestionably the best group texting app on the iPhone because, even with a few minor bugs, it's still great.
(Cost: Free) [Download Link]
World of Goo (5 out of 5)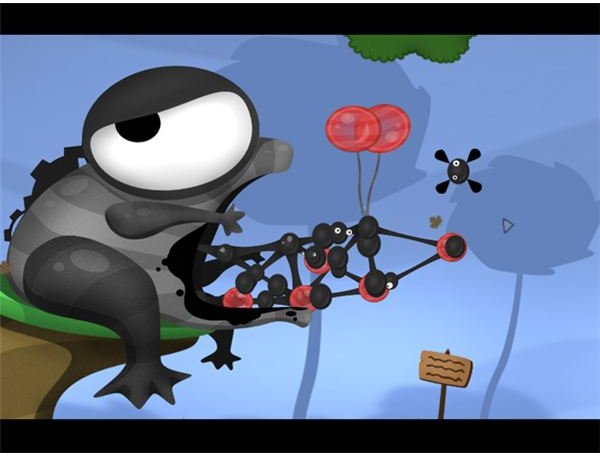 One of the best casual games in recent years the World of Goo itself is not new, but the ability to play it on the iPhone is new. In this game you have small balls of goo which can build bridges over and around gaps. This is in many ways a simple bridge building app, but with a much wider scope than the others. If you have not played World of Goo before the iPhone is an almost perfect platform for it, and even if you have, being able to experiment with the touch screen is a lot of fun.
(Cost: $2.99) [Download Link]
Eat St. (3 out of 5)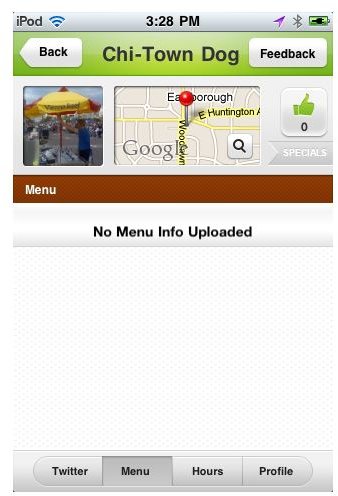 Although this is not going to be useful everywhere, if you live in a city big enough to have food carts this is a great way to not only find new places to eat but to find the places that you have used before. This includes the ability to add more carts, popularity, menus and more. Like with all social apps this needs people in order to be useful and is location dependant so is only a three star app, but if you're in the right area it could easily be five star.
(Cost: Free) [Download Link]
IntoNow (4 out of 5)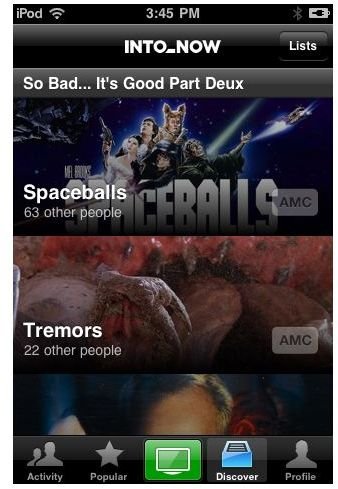 Whether you still watch cable or use the Internet for your video, finding programs is harder than it has ever been before. There are more choices and more fragmented ways to watch your favorite shows. InToNow helps you to share the programs that you watch or find new programs. This app also has connections to Netflix, IMDB and Facebook as well as discussions on episodes of shows. This is still gaining popularity and with more people using it this app will only get better. With the ability to add friends you could have a good conversation even without a lot of people using the app, making it one of the top rated iPhone apps of 2011.
(Cost: Free) [Download Link]
Playstation (3 out of 5)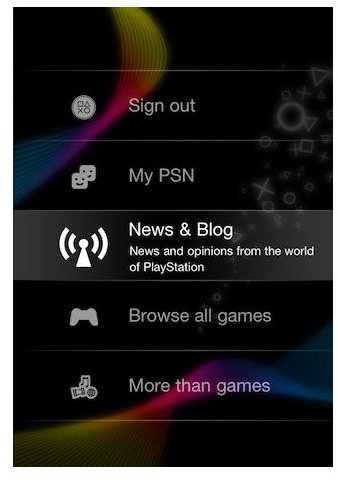 The space between casual and hardcore gaming is quickly disappearing and one of the signs of that is that every gaming platform has to have its own app. The PlayStation app is not a great app, but it is an important app and one that lets you check on friends, games and news about the PlayStation all from your iPhone. So if you use the PlayStation network to keep in contact with friends this is an app you should at least try since it is free.
(Cost: Free) [Download Link]
References