The Best Software to Recover Deleted iPhone Photos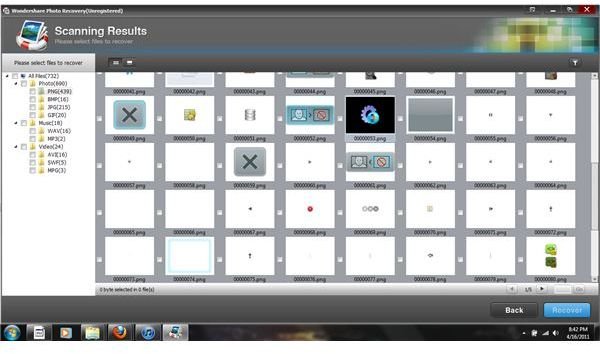 As the camera on the iPhone has become better the need to be able to manage the pictures has grown and one of the easiest things to do is accidentally delete a photo that you really wanted to keep. Luckily the drive in the iPhone is not all that much different from the one in any computer and the photo has not actually been deleted, the computer has simply been told it is free to put information there. The bad news is that many programs have trouble communicating with the iPhone so finding software to recover deleted iPhone photos is not as easy as it could be.
Recover Deleted Photos using iTunes (3 out of 5)
The first thing you will want to do is ensure that you actually need to recover your photos. Photos on the iPhone will be synced along with your music if you used iTunes to sync the phone, so before you go to a lot of effort, make sure to check to see if your picture is already on the computer because this will be easier, cheaper and faster than using a program to recover deleted iPhone photos. In order to find this go to the popup menu and search for iPod Photo Cache. This should help you to find the backup photos before you go ahead and buy software.
Wondershare Photo Recovery (4 out of 5)
One of the bigger and smoother programs, this can run on Windows or a Mac and has a number of very good features. You can s
earch any drive easily, including the iPhone, and it lets you search based on the type of file that you want to recover. It can also recover things from other media such as your hard drive, which is useful to have even if you don't need it right now. It is also a bit less expensive than some choices at $29.95 for the full version and there is a free trial version which is the best place to start.
(Cost $29.95) [Download Link]
Disk Doctor's Digital Media Recovery (3 out of 5)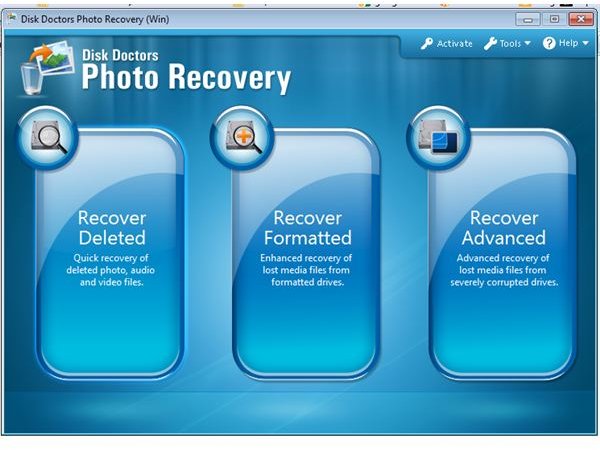 One of the best known of the data recovery programs this is a program that can recover photos, video and music from a variety of different types of devices including the iPhone. It can be difficult to get it to see your iPhone, but refreshing the device tends to make it work. Once you have found it this is pretty easy to use. In addition this is a bit more expensive than some of the others at $49, but there is a free demo as well.
(Cost: $49) [Download Link]
Recover my Photos (3 out of 5)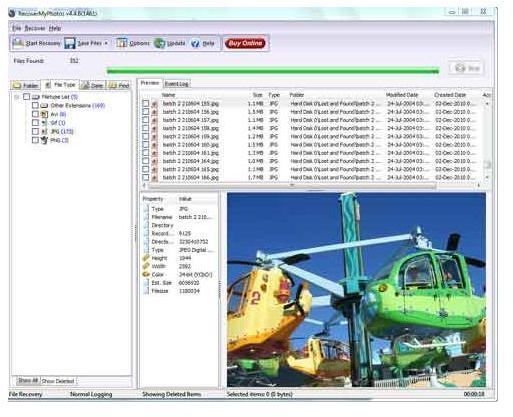 This is one of the fastest of the software solutions to recover deleted iPhone photos and if you are good with computers this is one of the better choices. The difficulty is that it is considerably more complex in the way that you interact with the program and for someone who doesn't use computers a lot, but just wants to save a few photos this could be intimidating, largely because of the large amount of information it gives. Not for everyone, but this is an excellent choice for the advanced computer user.
(Cost $39.95) [Download Link]
Remo Recover Photo (2 out of 5)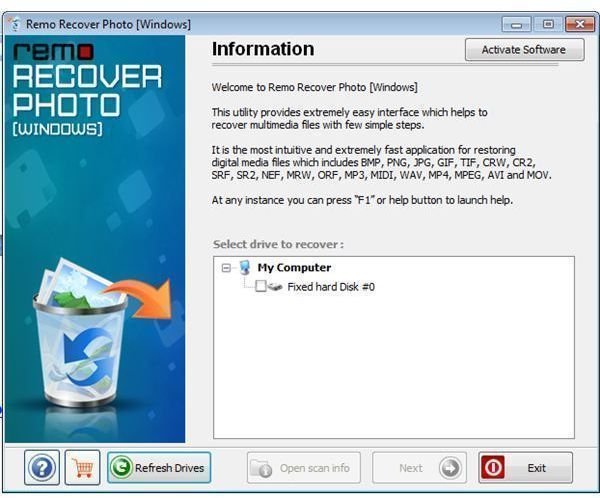 Remo Recover Photo's interface is not as smooth or as easy to use as some of the other software options to recover deleted iPhone photos, but this program does cover all the basics that are needed to get photos off an iPhone. It is able to get information from a large number of memory cards and digital cameras, but unless you have tried the others there is no good reason to use this program. Try it if the others have failed in some way and you are desperate enough to give it a chance.
(Cost $49) [Download Link]
Conclusion
There is no perfect solution for retrieving deleted information from an iPhone, but each of these options can give you a reasonable chance to retrieve a lost photo, song, video or other data which has been erased. While the best solution is still not to delete the photo to begin with, these applications can each give you a reasonable chance of recovering the information if you have.
References
Author's own experience
Screenshots of applications from Windows PC.