Best iPhone File Manager Apps You Should Download Today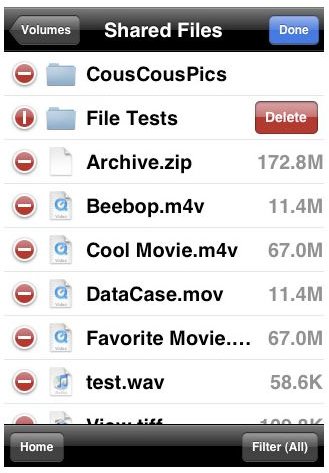 Managing Files on Your iPhone
The iPhone can do pretty much everything you could possibly need in this day and age. From playing your music, to taking your calls, to watching your movies, it's a device that can't really be topped by many others - at least not yet. Once you've gotten all your apps for the tech, however, you'll need a way to organize these files on the phone. Or perhaps, like many people, you desire to organize your computer files from your mobile device. Whatever your preference, the iPhone has got you covered with four apps that can do all of this and more.
DataCase
DataCase is an app that can do a plethora of things, and it won't cost you more than seven dollars. To start, if you want to drag files onto your iPhone from your computer (PC or Mac), you can do that simply with the drag and drop function that Apple products have become known for. But if that's not your fancy, you can also view your computer files with your phone, and open them if you're in consistent connection with it. Additionally, you can open any number of file types including PDFs, text files, videos, and audio files.
Of course, the only video and audio files you can open are those that are supported on the iOS, but thankfully that list is quite long.
FileMagnet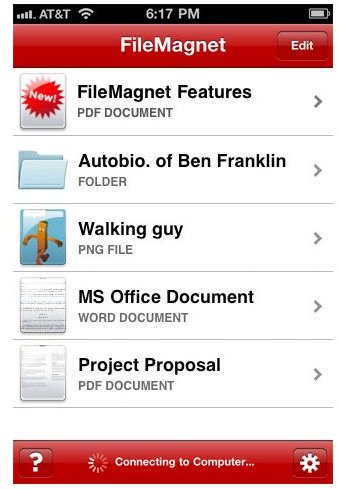 FileMagnet is quite a bit like DataCase, only it's rather simplified and easier to use for those of you who want a simple but effective app. What FileMagnet does is allow you to move any files from your computer to your iPhone and view them from your pocket. It's an iPhone file manager that is basic, straight-forward, and to the point, and it only costs five dollars.
MobileStudio
Do you want more out of your iPhone file manager? Do you want to create files in addition to managing them? Well, look no further.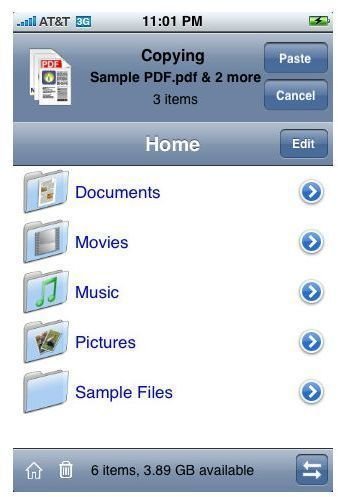 MobileStudio is perhaps the best of the best when it comes to these file manager apps for the iPhone, and the reason for this is simple: You can transfer, view, and manage all of your files just like on any other app of this type, but there's one more kicker: You can also create files straight from your iPhone. Of course, this is limited to audio, text, and image files, but the fact of the matter is that none of the other apps support this function.
As the icing on the cake, it's only two dollars, making it not only the cheapest, but also the most versatile of these apps.
Files Pro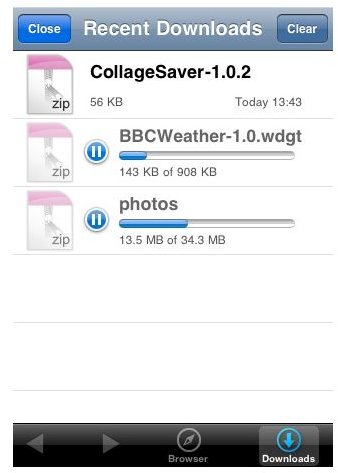 Now, okay, all of these apps so far have been great, but none of them have supported a feature that could make or break it for a lot of people. This feature is downloading files from the Internet, and thankfully, Files Pro has you covered. Files Pro is a file manager for iPhone that does everything we've talked about so far (except file creation), and it allows you to surf the Internet and download files directly to your iPhone from it.
A nifty feature to be sure, but you'll have to pay for it. This app costs slightly more than MobileStudio at three dollars.
References
All information has been retrieved by the author from their respective entries in the iTunes Store, and personal experience of using the apps.
iTunes Store - https://itunes.apple.com/
Image Credits: All images have been retrieved by the author from their respective entries in the iTunes Store and remain copyright of the respective developers.