Best Application to Play WMV Files on Your iPhone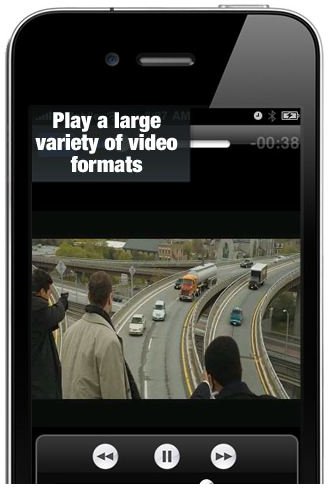 Playing WMV Files on the iPhone
One of the most popular uses of the iPhone is the ability to watch videos on the go. This has been limited though by the types of video that the iPhone will play. Apple does not support some of the most popular of the video formats. The app store has been able to solve this problem and while the choices are limited there are a couple of good options for getting your Windows media video files to the iPhone.
Azul Media Player (4 out of 5)
Azul Media Player is one of the best choices for someone who simply wants to watch videos on the iPhone without having to think about codecs and video format types. Azul supports a large list of file types including AVI, Divx and WMV. In addition, you can choose videos from your e-mail and have the option of playing them in Azul making sharing videos far easier. Finally, if you can connect your device to the TV you can stream those videos from your phone to the computer using Azul. This is a strong candidate for best application to play a WMV file on iPhone.
(Cost: $0.99 ) [Download Link]
AV Player (3 out of 5)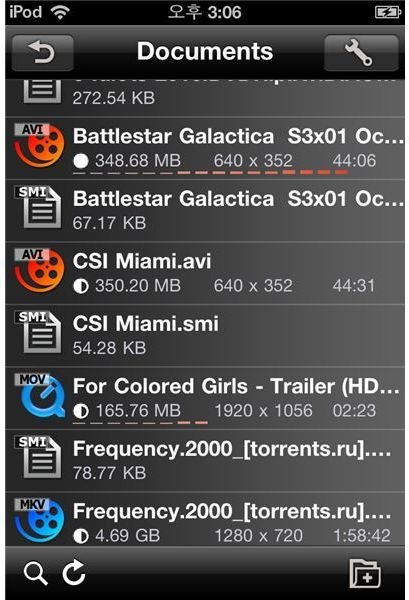 AVPlayer does not support as many video types as Azul, nor does it have as many features. In addition the interface can be overwhelming at times and the gesture based controls are a bit undersensensitive, though not to the point of making them unusable. Where this app does better is with HD content and since this app also lets you stream to your TV having an HD option is worthwhile.
(Cost: $2.99) [Download Link]
Video Stream (4 out of 5)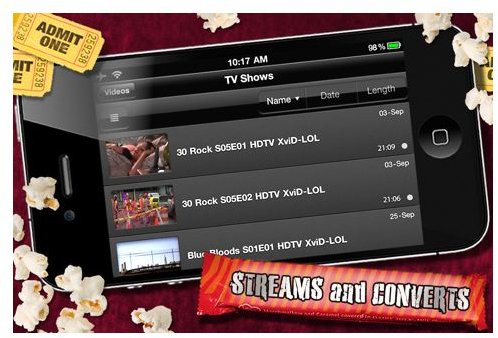 Solving the solution in a different way than the first two apps Video Stream lets you watch videos which are streamed from your computer. This requires you to run a program on your computer, and if you want to watch videos when not near your computer you'll need to convert those videos and put them on the device, but if you primarily use video at home or have limited space on your iPhone this may be the best choice.
(Cost: $2.99) [Download Link]
exPlayer (3 out of 5)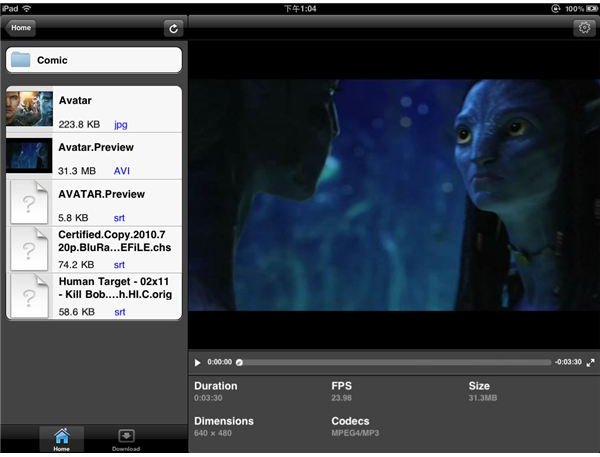 Still a work in progress the coming soon features list of exPlayer is longer than the features, and it does cost as much as some of the players with many of the features it is working on. Still, it supports a number of formats including WMV and will play video from a Windows sharing location without any programs on your PC. Which can give you some of the benefits of Video Stream without installing anything on your computer.
(Cost $2.99) [Download Link]
WMV Player (1 out of 5)
If you search the iTunes library for something to play WMV files this is likely the first app you will find. Accor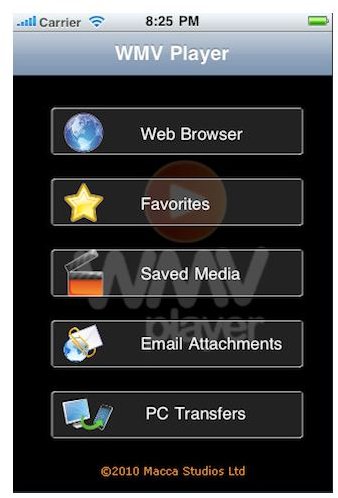 ding to the reviews on iTunes it converts files rather than playing them, and does not do that well. In addition, it seems to not be compatible with the newer versions of the iOS. All in all this is not one of the best apps for playing WMV files on the iPhone and you should avoid it.
(Cost $2.99) [Download Link]
Conclusion
There is not yet a perfect solution for playing WMV files on the iPhone, but these apps should allow anyone who has a library of video files to be able to use them on the iPhone and in the end if the video player is able to play the videos you want with good quality there is nothing else you really need.
References