Changing iPhone SMS and E-mail Alerts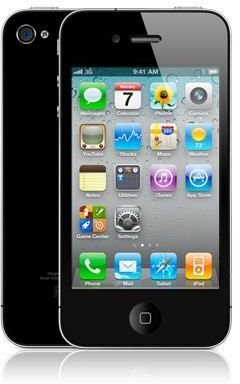 Changing iPhone Alerts
Ever been in a room with a lot of people and heard the standard iPhone SMS alert tone go off and watched as several people checked their phones? I have. It's annoying to have the same alert tone as tons of other people. That's why I'm going to show you how to change your alert tones for SMS messages. We'll also talk about your options for changing the e-mail alert for iPhone. Although iPhone is a leader in many aspects of the mobile phone industry, alert tones is still one area where they are lacking. You don't have many options unless your iPhone is jailbroken, but there are at least a few things to choose from. Let's take a look at what those options are.
How to Change iPhone SMS Alerts
Changing iPhone SMS alerts is pretty simple. Unfortunately, there are only six options to choose from: Tri-tone, Chime, Glass, Horn, Bell or Electronic. Tri-tone is the default text tone. To change your SMS alert tone follow the steps below:
Open the settings menu from the home screen.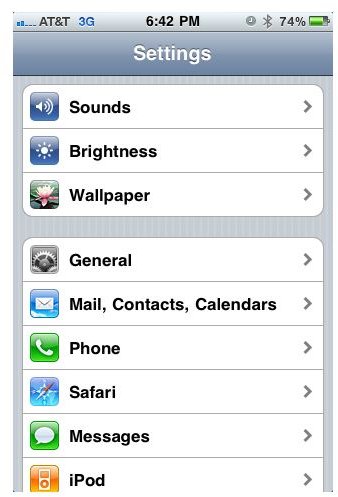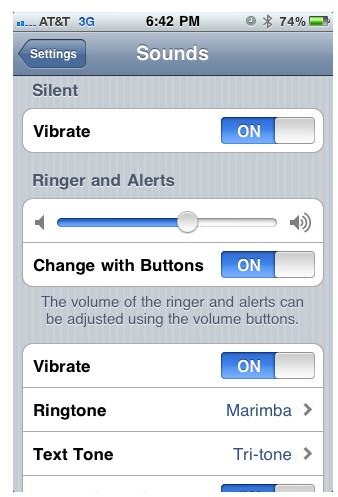 Go to "Text Tone". A new menu with a list of the text tone options will open.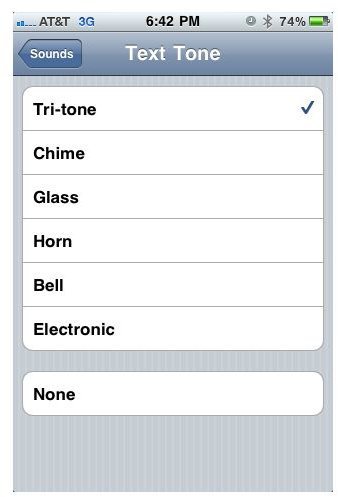 Tri-tone is the default text tone and will have a check mark next to it. Press another tone to change your iPhone SMS alert tone. A check mark will appear next to the active SMS alert tone.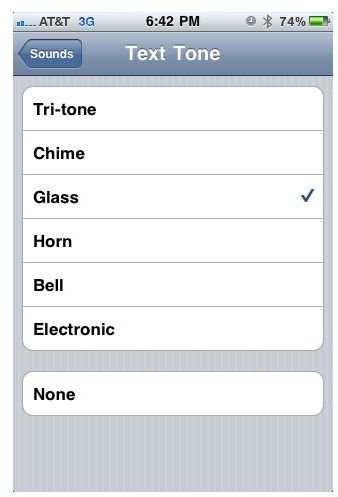 Select "None" if you'd like to disable SMS alerts.
How to Change E-mail Alerts on iPhone
iPhone has a tone that dings when a new e-mail has arrived as well as a swishing sound to notify you that an e-mail you sent has gone through. Sick of these e-mail alert tones? If so, I have bad news for you. Currently, Apple does not allow you to change e-mail alerts on iPhone. There are no other built in options and no way to change the sounds. You can, however, disable the alert tones if they get on your nerves and you don't need the notification sounds. Follow the steps below to disable the e-mail alert tone:
Open the settings menu from the home screen.
Go to "Sounds".
Find "New Mail" and press the button to OFF.
Find "Sent Mail" and press the button to OFF.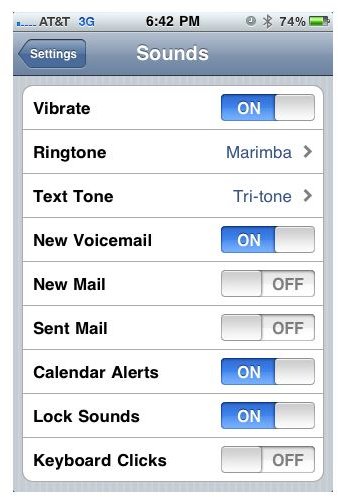 To turn them back on, simply press the slide button to ON.
Other Options for Changing iPhone Alert Sounds
As you can see, options for changing iPhone alert tones are very limited. With a standard iPhone there isn't even a way to add custom text tones. There are some other options, but only if you have a jailbroken iPhone and are willing to jump through a few hoops. If you jailbreak your iPhone, you'll have a bit more freedom to customize your text message tones. But even with a jailbroken iPhone, I haven't been able to find a way to change the e-mail alert tones. For more information about these options, you'll want to check out the following articles:
Have some other tips or suggestions for changing alert tones? Comment and let us know what they are.
References
"iPhone User Guide." Apple, www.apple.com
Image Credit
iPhone 4 image courtesy of Apple, www.apple.com
Screenshots provided by author.