How Do I Connect My iPhone to My Wireless Network?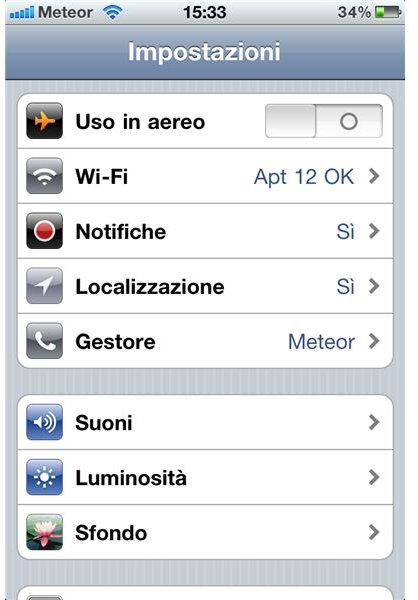 How do I connect my iPhone to my wireless network?
Today, with this simple guide, I will take you through the simple process of connecting your iPhone to a Wi-Fi network. You will see that this process will require very little effort and it's only a matter of a few taps on your screen.
So, let's get started!
Finding a New Network
First of all, locate the Settings app on the Springboard of your iPhone and tap on it. You will be brought to the Settings screen where you need to locate the Wi-Fi label. You will be presented with a screen like this.
Now that you have found it, tap on the second label named "Wi-Fi". If not enabled, turn on the Wi-Fi on your iPhone by sliding on the first label. Doing this will start the search for any nearby wireless network.
After a few seconds you should see a list of available networks. Select the one you want to join by tapping on its name.
Join a Network
Once you have chosen the network to join by tapping on it you could come across two situations. If the network is free, after tapping on the name you will automatically join it. If instead the network is locked, you will be prompted with the request of a key.
You will see a screen like the one below.
If the password is correct you will join the network. After joining a network you will be brought back to the selection page. The network you are in will be highlighted in blue with a mark on its left.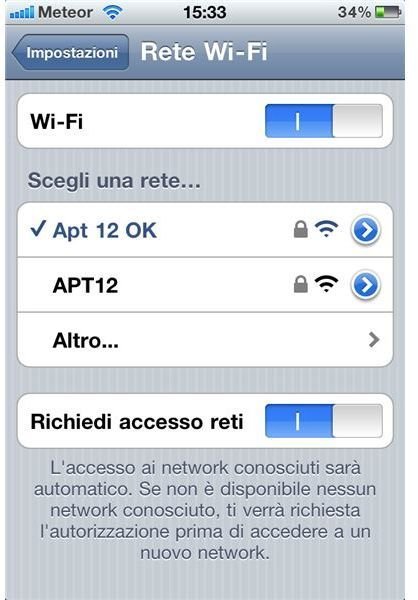 Congratulations, you have successfully connected your iPhone to a wireless network.
Final Considerations
After the successful connection you have the possibility to check some data about the network. From the selection list screen, you can tap on the blue arrow on the right of the name to see additional details. In particular you will see your IP address, the Subnet Mask, the Router address and the DNS.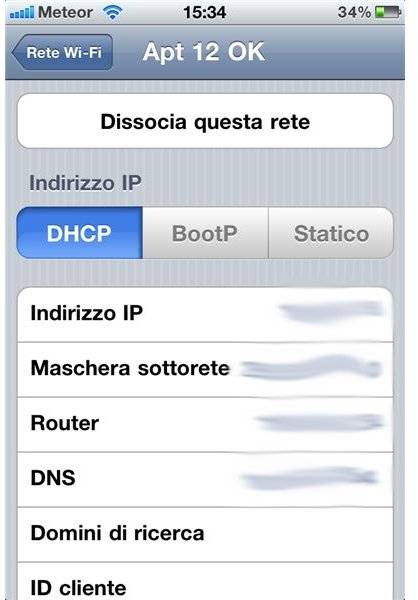 Note that you only have to do this process once for every network you join. Thanks to the smart system implemented by Apple on its handset, the OS is able to "remember" all the settings for each network you have already joined in the past. This will save you lot of work and will make it easier and quicker to start surfing the web.
Conclusions
As you saw, the process of connecting your iPhone to a wireless network is really easy, as everything is on an iPhone, and with a few taps you will be ready to surf the web. If you need more advice on the matter you can either leave a comment below or you can go on the support page of Apple at this address: https://www.apple.com/support/iphone/wifi/.
References
All screenshots taken by the author.