Apostolic iPhone Applications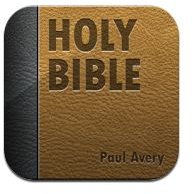 Using Your iPhone for Biblical Duties
The iPhone is essentially the go-to piece of hardware for anything you want to do these days. Just fifteen years ago the mere idea that we could essentially have all the functionality of computers in the palm of our hand was a pipe dream at best, and yet now we can do seemingly anything we want to with the device, and there's an app for everyone out there. One of the more recent additions to the app scene is the inclusion of what are being dubbed "apostolic" apps. These apps are for the Christian community, and can offer anything from a simple mobile Bible to penance in a can. Here are what I would call the three best apostolic iPhone applications available.
Holy Bible
Without a doubt the most obvious choice for an apostolic app on iPhone is the Holy Book in electronic form. "Holy Bible" is a completely free app available to anyone. It includes some very nifty things like study tools, 23 different translations of the book, and fast searching to allow you the ability to find anything you're looking for. This app puts many useful instruments at your disposal from the ability to highlight verse to split translation viewing. The best part about it is that it is free and it still manages to offer more more than many of the apps that cost money.
Confession: A Roman Catholic App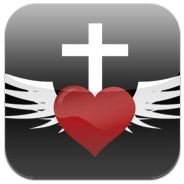 For all the Catholics out there (and perhaps some others, too), Little i Apps brings us "Confession: A Roman Catholic App" that helps people keep track of everything that they need regarding their penance. Different from 'Holy Bible', 'Confession' costs two dollars (presumably to cover development costs) and gives you some of the most useful features you'll see on this side of the app store. You can read about it in detail in our Confession: A Roman Catholic App review.
Initially it seems that 'Confession' isn't much more than a simple calendar to keep track of confessionals and dates and things, but in fact it can be used to record your sins, set dates for penance, and has a list of the seven acts of contrition. It's the go-to app for Catholics (and others) looking for a way to make their penance easier.
BibleScope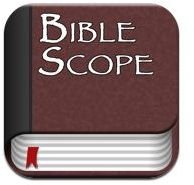 While being able to read the good book and deal with your confessionals is a good start, the bottom line for most people is that they want to be able to study the bible and learn from it. That's where BibleScope comes in. BibleScope is a Bible study tool that allows you to read the entire book, place bookmarks, highlight text, and more. It offers a range of helpful tools for keeping track of all the information the Bible has to offer.
References