Sports Fan? Check Out These Top Hockey Apps for the iPhone
NHLive
Stay up to date on the latest action in the National Hockey League with NHLive. This iPhone hockey app features a searchable schedule that lets you search by team, date, and TV channel. Find out when your favorite team is playing and who they are playing against. The app also contains team and player rankings. See which player has the most goals and which goalies have the best save percentage. The NHLive app is available at the iTunes App Store for $0.99.
NHLPA Player Tracker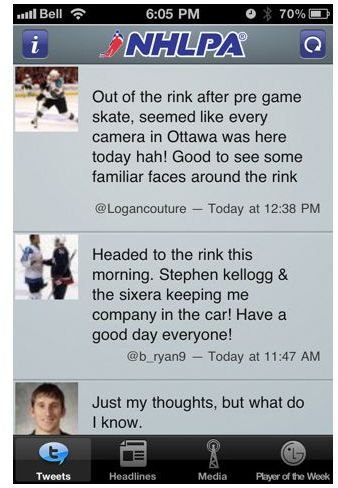 Read what your favorite hockey player has to say with the NHLPA Player Tracker app. This is the official app of the National Hockey League Player Association, and it contains player headlines and tweets. Find out how your favorite player is feeling after practice and gain insight into a team's game strategy. It's the perfect companion for pre-game gatherings and post-game analysis. The free NHLPA Player Tracker app is available at the iTunes App Store.
Hockey Draft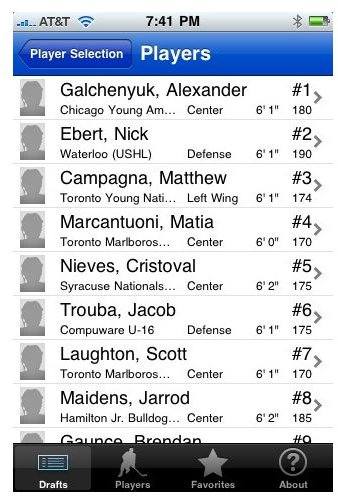 Another great hockey app for the iPhone is the Hockey Draft app. It is perfect for draft enthusiasts that are looking for the best prospects for their home team. View player stats for high school and college student athletes with this app. The database includes players from the United States, Europe, and Canada. Impress your friends with knowledge about an obscure prospect and have an edge in fantasy draft games. The Hockey Draft app is available at the iTunes App Store for $2.99.
NHL GameCenter 2010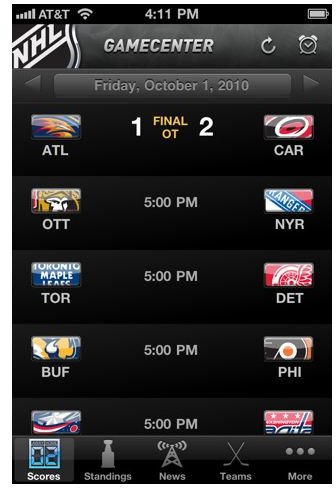 The official iPhone hockey app of the National Hockey League is the NHL GameCenter 2010 app. You can check the scores of last night's game and view live games through the play-by-play feature Ice Tracker. The app gives you access to game photos and team standings. Read the latest headlines and browse through player profiles. The app also displays the schedule of upcoming games. The free NHL GameCenter 2010 app is available at the iTunes App Store.
Hockey Canada Mobile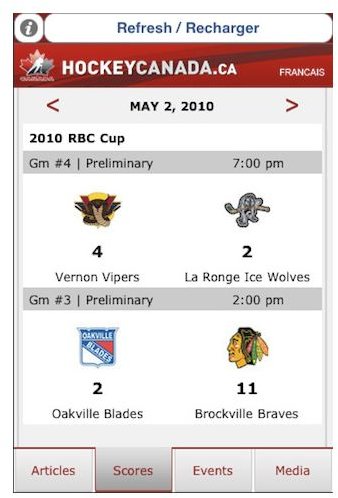 For those that follow the hockey teams in Canada, consider the Hockey Canada Mobile app. Follow the latest news from tournaments such as the IIHF World Junior Championship and the IIHF World Women's Championship. You can view game scores and read articles about the Canadian national hockey team. The app contains game photos and videos. The free Hockey Canada Mobile app is available at the iTunes App Store.
Hockey fans will appreciate these apps. Whether you follow the NHL or Canadian hockey, there is an app for you. If you're on a budget, consider downloading the free apps mentioned above. Draft specialists may want to splurge a little and download the Hockey Draft app. Its detailed database of upcoming prospects is certainly worth the price. For related apps, read the top free sports apps for iPhone.
References