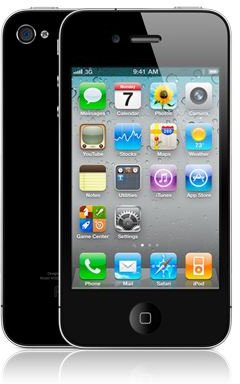 Using iPhone as an Alarm Clock
Apple's iPhone can be relied upon for many things, even waking you up in the morning. In a hectic world where we cherish the few good hours of sleep that we do get, it's important to know that our alarm is reliable. Using iPhone as an alarm clock, or at least a backup alarm is a great idea. Even if your power goes out or you forget that it's daylight savings, your iPhone won't. The built-in alarm clock on your iPhone has many great features. We're going to go over setting the iPhone alarm, setting multiple alarms and how to find a third-party alarm clock app.
Setting iPhone Alarm on the Clock App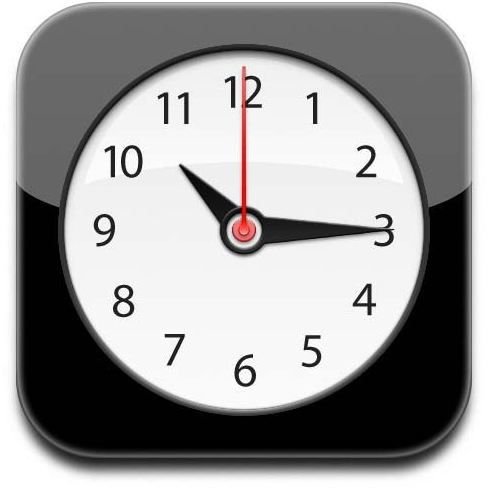 Your built-in alarm clock on iPhone is located in the Clock app that can be found on your home screen. Locate the Clock icon (seen on the right) and open the app. Select the "Alarm" tab at the bottom of the screen to enter the alarm clock menu.
To Set the Alarm
Press the "+" button in the top right corner.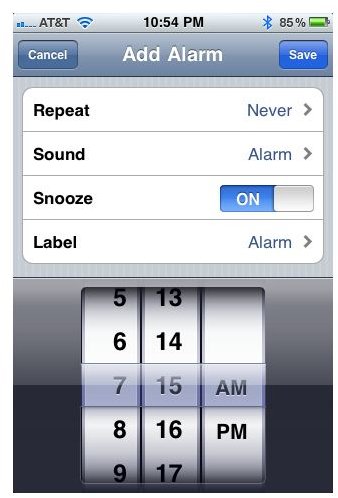 Choose how often the alarm should be repeated in the "Repeat" menu.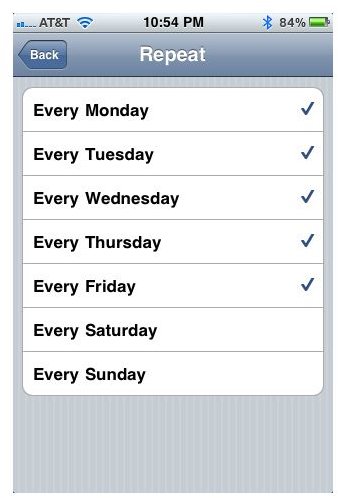 Choose the alarm tone in the "Sound" menu.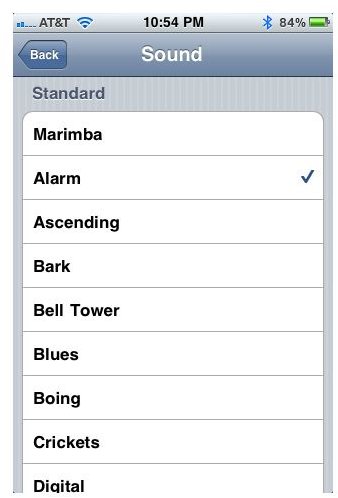 Enable or disable the snooze feature.

Name the alarm in the "Label" menu.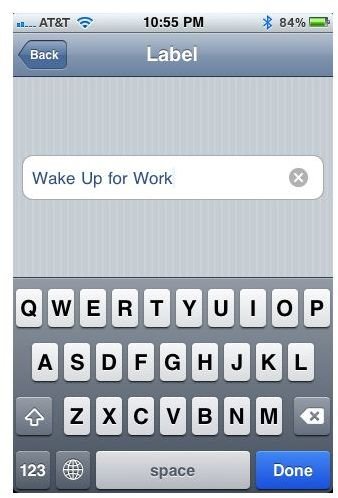 Press "Save" in the top right corner.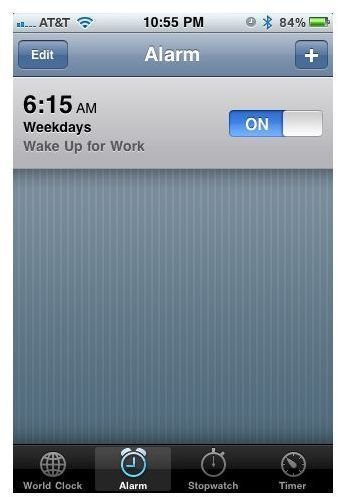 Setting Multiple Alarms on iPhone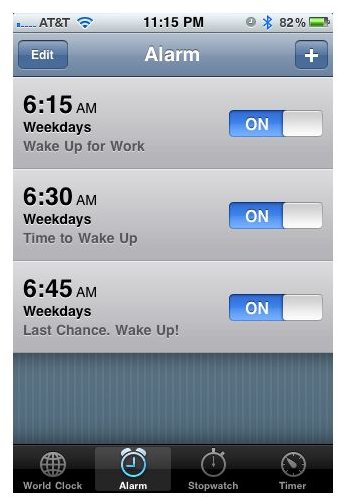 Heavy sleeper? Notorious for accidentally turning off your alarm and falling back asleep? Need a regular reminder throughout the day? iPhone's alarm allows you to set multiple alarms at a time. How many? I'm not exactly sure, but I've personally had 20 set at one time and they all worked. Embarrassingly enough, I have to set between 6 and 10 alarms each morning because I'm a chronic "snoozer" and tend to oversleep if I don't. Lucky for me, iPhone has that capability.
To Set Multiple Alarms
Use the same process for setting an iPhone alarm. Press the "+" button from the Alarm menu, edit your alarm details and press save.
Repeat the process for each new alarm that you would like to set.
Enable or disable alarms, while keeping them saved to your phone, by turning them on or off from the alarm menu.
Other iPhone Alarm Clock Apps
Not a fan of the iPhone alarm after learning how to use it? Don't worry, you aren't stuck with the built-in alarm. There are tons of third-party alarm apps available from the App Store. Search for an alarm clock app in your App Store app to find other options.
Need a little bit of guidance? Read Top 10 iPhone Clock Apps for a few great alarm clock ideas.
Sources
"iPhone User Guide." Apple, www.apple.com
Image Credit: