Five Best iPhone Lottery Apps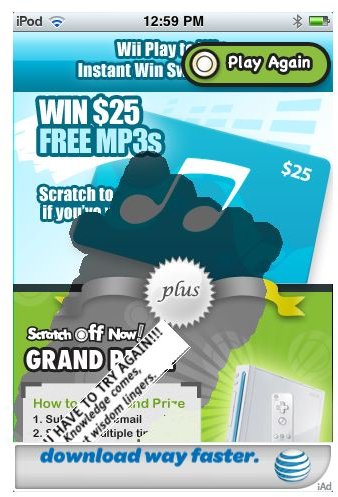 Scratch Off Now (4 out of 5)
Perhaps not typically what people think of with the lottery, or even an iPhone lottery, scratch off now is a replication of the lot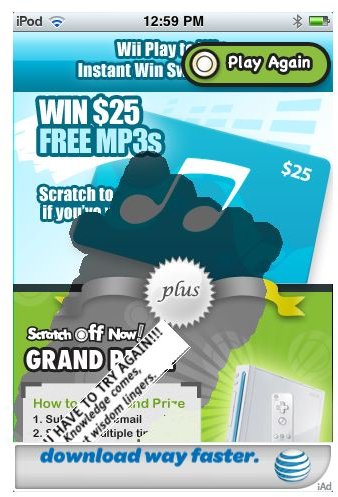 to scratcher, and you can really win things. As you may suspect, the odds of winning are very low, but you can try again every fifteen minutes and every time there is some chance of winning which makes it fun, and since it is free there is no reason you have to win often.
Octopus: Deep Sea Advisor (5 out of 5)
In the last few years the predictive powers of a certain octopus have been surprisingly good and in the case of Octopus: Deep Sea Advis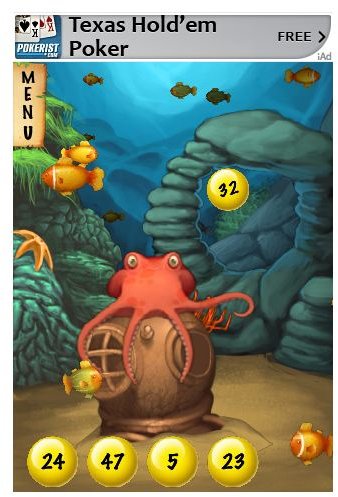 or you can get predictions for a number of things, including sports winners, advice on what to do with your day, or lottery numbers. These are of course as random as any other app, but this app is considerably more fun than simply getting a list random numbers. Both a free version and a 99 cent version are available.
Lottery Analysis Pro (4 out of 5)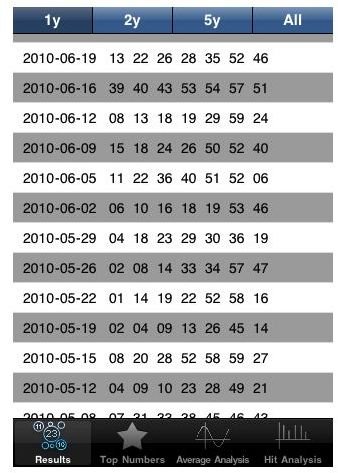 If you take your iPhone lottery apps serious then Lottery Analysis Pro is the best solution. Focusing on statistics this is a free iPhone app, though you have to buy access to its information. It gives you all the lottery numbers for the last few years and the percentages to show how often each number is picked. This way you can try to pick those numbers which are most commonly, or least commonly, picked in hopes it will increase your odds of winning.
Smart Lotto (4 out of 5)
If you do play the lottery then one of the most useful iPhone lottery apps is Smart Lotto which lets you find the results of nearly an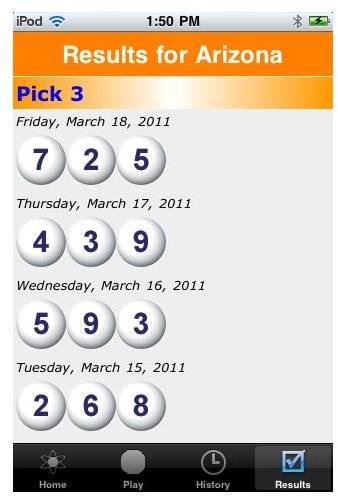 y lottery in the USA. This includes Powerball and MegaMoney as well as the local results listed by state. If you only buy lottery tickets in one place this may be overkill, but if you want to know what the Arizona Pick 3 results were this is the app that will supply you with that answer.
LottSim: Lottery Simulator (3 out of 5)
LottSim is an app which comes at the iPhone lottery idea from the other direction. Rather than simply giving you numbers to pick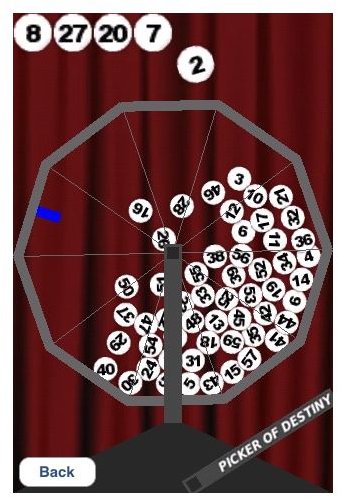 it creates the experience of a lottery. With a virtual wheel full of lottery balls it picks numbers and calls them out. This could work for someone who simply enjoys the lottery, but not giving away their money, or for a charity or group that wanted to have their own lottery. This is by no means a perfect app, but it wins points for originality, moving ahead of many better made apps.
Conclusion
While these apps are unlikely to actually make winning the lottery more likely they can help extend the enjoyment of the dollar you spend on the ticket considerably. Since for most people the enjoyment and excitement of the possibility is the real purchase with a lottery ticket these are well worth considering. Of course, if you do know of any apps that can help win the lottery I would appreciate the tip.
References
Source: Author's own experience.
Image Credit - Images courtesy of the respective app developer.