Best iPhone Apps for Identifying Mountains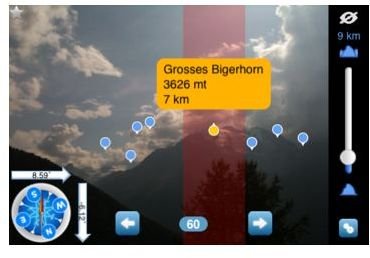 iPhone Apps and Augmented Reality
Many of the applications listed here talk about "augmented reality (AR)." These apps use the iPhone's camera, with the GPS feature in the iPhone plus compass and the "always on" data connection element, to display information about the places that surround you in real time. In some of these iPhone AR apps you can point them down the street, and they'll tell you what restaurants are in your area and even guide you directly to them. Here we are interested in nature apps which will let you identify mountains, streams, and other geograpical areas.
Note: These iPhone apps are downloaded via iTunes. So you need to download and install a 32 bit or 64 bit version of iTunes (depending on your operating system) to get the app on your PC; you can also download the app to your iPhone, but you still need iTunes.
Download iTunes 32 bit or 64 bit version here.
Swiss Peaks
SwissPeaks is a reality app for the Apple iPhone 3GS. It provides you with information about what mountains are in sight. To get it to work, just identify the mountain with your iPhone when doing any outdoor activity like hiking, biking, climbing or skiing, or whenever mountains are visible. Just point the iPhone in the direction of the mountain and with the built in camera you will receive information about the name and how far away it is from you.
Note: SwissPeaks works only in Switzerland.
Price: Free
World Peaks
A similar program but one which works worldwide and also offline as soon as the peaks database for the country has been downloaded is World Peaks. The peaks database contains the names and locations of mountains around the world. But note: SwissPeaks and WorldPeaks work only on the iPhone 3GS devices.
Price $1.99
Canadian Mountain Parks Companion: Banff Edition
This app allows you to view the Canadian Rockies within Banff National Park. It comes with the Banff Park Companion and has information including more than 400 photographs on more than 250 mountains, lakes, and other areas of interest.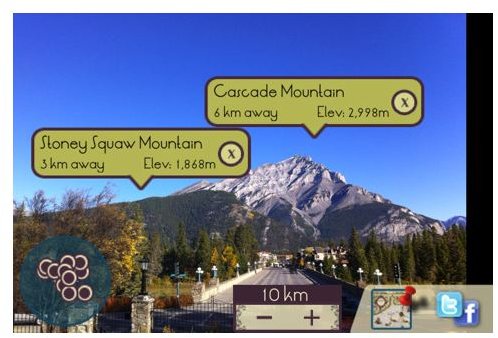 Price $7.99
Peaks
Developers at Oudoors Magic have developed an app that is similar to World Peaks. With the release of the 2.0 version of the app, it also adds more mapping capabilities, such as a connection to Twitter.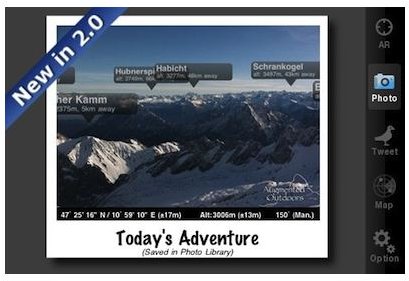 Price: $2.99
Mountains
Another app that identifies mountains and territorial location is Mountains by Elidon Consultancy. You can browse by state, when in the United States including state flags, and there is a mountain search available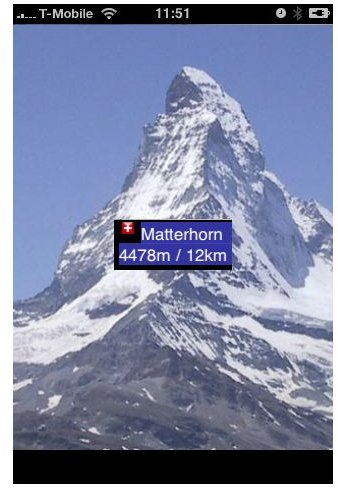 Price $0.99
Summary
These nature apps are great for mountain climbers, hikers, or any nature lover. They can give you information about your location and surroundings and by using the "Augmented Reality" feature which ties together several iPhone features, you get a good notion of the mountain and surroundings.
Now check out the Best New iPhone Apps.
References