Face Recognition Apps for iPhone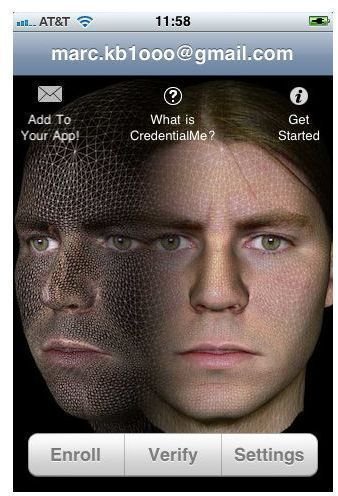 CredentialME
CredentialME is a face recognition app for iPhone that is designed to prevent others from using your phone. It uses the camera of the iPhone to capture an image of your face and saves it. When you scan your face again, the app matches it with the saved image. If anyone else attempts to open the locked iPhone with their image, the app will not be able to match the images and the phone will remain locked. The CredentialME app is available at the iTunes App Store for $1.99.
FaceR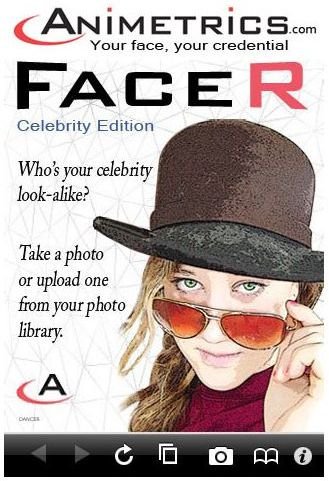 Another face recognition app for iPhone is FaceR. This app is designed to match your face to celebrities that have similar features. Take a picture of your face with the iPhone camera or upload one that is stored on the phone. The app will compare the photo to a database of thousands of celebrities and within a few seconds you can see which celebrities you look like. The results aren't that great, but it's entertaining to see who you most closely resemble. The free FaceR app is available at the iTunes App Store.
Face Recognition Security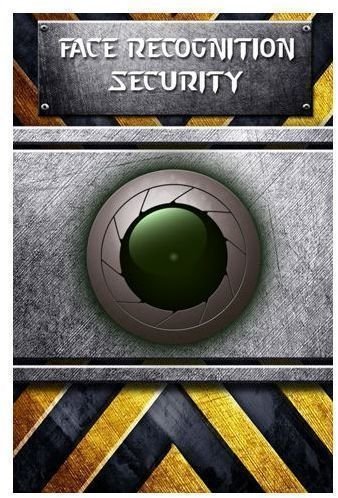 Face Recognition Security is another iPhone facial recognition app. The app utilizes the front facing camera of the iPhone 4 to take a photo of your face. The app doesn't actually recognize faces, but it's a great app to show off to friends. The only one that can access the phone is you. Anyone else that scans their face will get a denied message. The Face Recognition Security app is available at the iTunes App Store for $3.99.
Face Match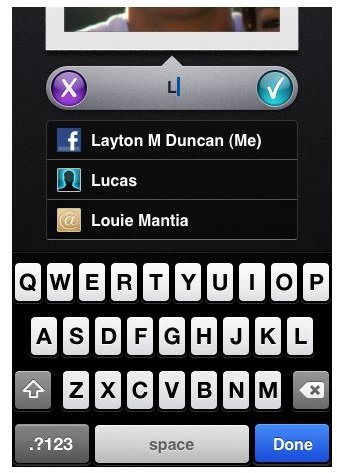 Face Match is an app designed to identify photos by comparing them to tagged pictures on Facebook and the iPhone's address book. The app requires an Internet connection to perform the matching feature. Simply take a photo with the iPhone camera or use images saved from Safari. The app will search through existing pictures and display the name of the closest match. The Face Match app is available at the iTunes App Store for $4.99.
AutoTagger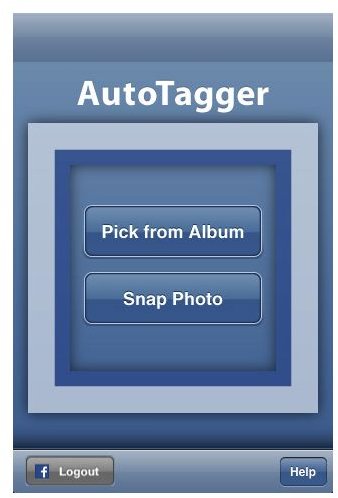 Another facial recognition app for iPhone that incorporates Facebook is AutoTagger. It is designed to match photos to tagged images on Facebook. The more images that are tagged, the better the app is. The app works better with photos taken with the iPhone camera, but the accuracy of matching is still lacking. The free AutoTagger app is available at the iTunes App Store.
If you're on a budget, consider downloading the free apps mentioned above. Otherwise, splurge a little and download the CredentialME app. Its real time facial biometrics software give it an edge over similar apps.
Reference
iTunes App Store - https://itunes.apple.com/us/genre/ios/id36?mt=8
Image Credit - Images courtesy of the respective app developer