How to Look at a History of iPhone App Store Purchases on Safari or iTunes

Tracking App Store Purchases
Downloading apps is a cinch with the smartphone that changed the mobile phone game. The App Store makes it easier than ever to get great apps for iPhone. When you download an app to your phone from the App Store or music from iTunes you use your Apple ID, or your iTunes account, to purchase them. This makes it easy for you to review which apps you've downloaded to your iPhone.
It is also helpful so that you know which apps you've already paid for because you can always re-download them without being charged again. Your purchase history on iTunes will even show you the apps that you downloaded for free. We're going to take a look at how to look at a history of your app store purchases.
How To Look at a History of App Store Purchases
So, you can't actually check your iTunes purchase history from your iPhone. You'll need to access your computer to view your complete download history. You can, however, check current Apple Store order status and prior Apple Store orders from your iPhone. Follow the steps below to check your Apple Store orders from iPhone:
To Check Orders on iTunes from Safari
Open Safari.
Go to https://store.apple.com from Safari on your iPhone.
Tap the "Store" tab at the top of the screen.
Select "Account" from the right hand side of the Store screen.
Sign in to your iTunes account.
Choose "Order Status".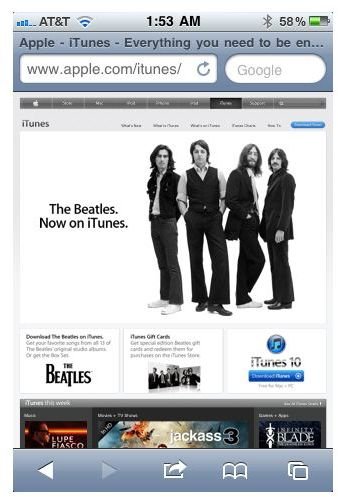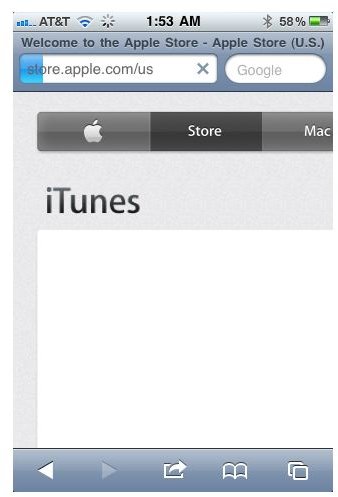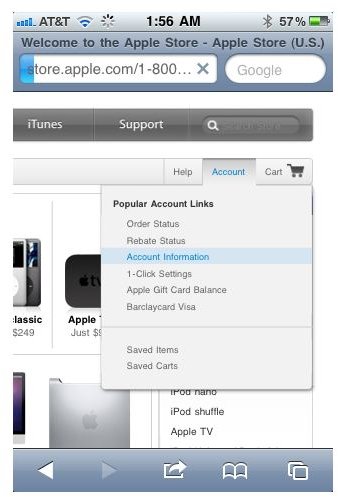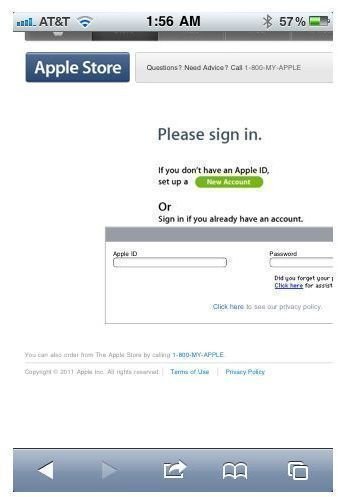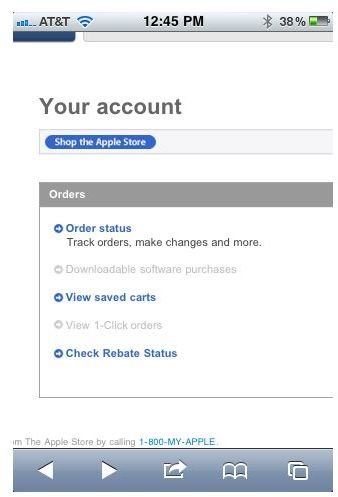 How to Check iTunes Purchase History
Checking on which apps you've downloaded from your iPhone can be done from iTunes on your computer. Your iTunes account keeps track of all media that you have downloaded from your account, including apps, songs, videos and movies. This is important because even if you have deleted a purchased app from your phone, you can always download it again without being charged.
To Get a History of Your App Purchases from iPhone
Open iTunes on your computer. From the menu options at the top of the screen, go to "Store". Find and click on "View My Account". You will then be prompted for your password. Enter your password and click "View Account". You will be taken to an account summary page with various information. In the second grouping of options you will see a button that says "Purchase History". Press that button to be taken to a list of all your iTunes downloads.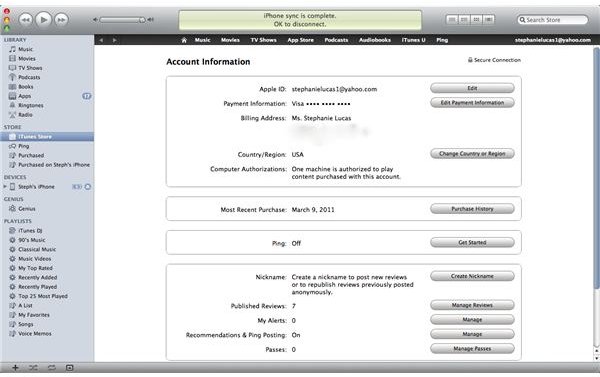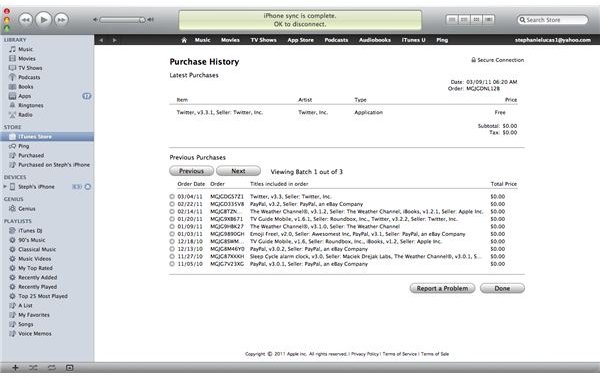 Quick Instructions to Look at a History of App Store Purchases:
Open iTunes > Store > View My Account > Enter password press "View Account" > Purchase History.
Sources
Apple, www.apple.com
iTunes, www.apple.com/itunes
iTunes icon courtesy of Apple.
Screenshots provided by author.