iPhone 4 vs HTC Thunderbolt: Two Smartphones Compared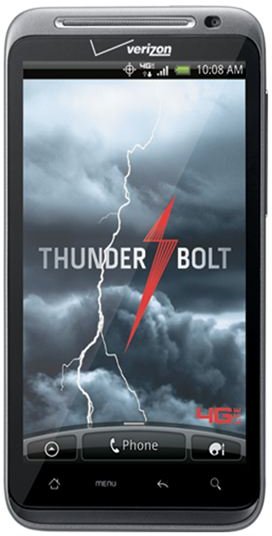 Thunderbolt vs iPhone - A Great Match Up?
While I was reading the product page of the HTC Thunderbolt, the first statement that caught my attention was - "With this much power, speed and Android awesomeness, it's not your dream phone. It's the one after that." Very catchy, right? With 4G-capability, Android OS, fast processor and other advanced features, can the HTC Thunderbolt hold its own against the iPhone 4? Thunderbolt vs iPhone, which is the better smartphone? We compare the specs and features of these two smartphones to determine which one is the better device.
Design, Form Factor and Screen Display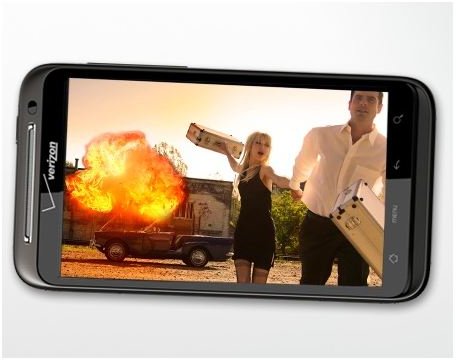 When it comes to size, the HTC Thunderbolt is slightly wider and taller than the iPhone 4. It is thicker as well but it's only by 0.01 inch. So the difference between these two smartphones is not that big and your choice, when it comes to appearance, will have to depend instead on their design. The HTC Thunderbolt sports a classic HTC smartphone look with four physical buttons upfront, specificially on the lower part of the phone's display. Somehow it reminds me of my Google Nexus One minus the trackball. Of course, the iPhone 4 as you all know sports a clean display with only one button for going back to the app screen. So when it comes to design and form factor, the iPhone 4 looks slightly better than the HTC Thunderbolt.
Going now to display, the HTC Thunderbolt has a 4.3-inch LCD display with a 480x800 pixel resolution. The display is slightly bigger than the iPhone 4's 3.5-inch offering, however, the iPhone 4's retina display is much sharper with 640x960 pixels resolution. It seems that the iPhone 4's Retina display is very difficult to beat even for the more powerful Android phones to date.
Operating Systems - Android 2.2 vs iOS 4.3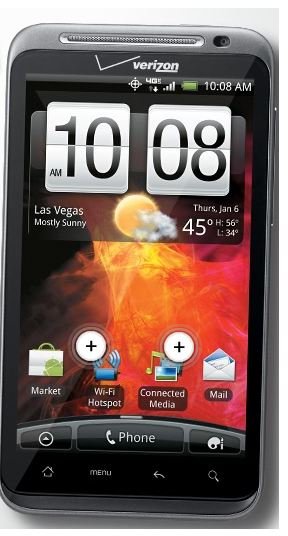 If you've read our previous comparison between the Motorola Atrix 4G vs iPhone 4 you know our stand when it comes to comparing these phones based on their respective operating systems. After updating my iPhone 4 to iOS 4.3, I'm more convinced that it is a better OS overall as compared to the Android 2.2. Of course, it will be a different ball game if the HTC Thunderbolt is upgraded to Android 2.3 Gingerbread. I've been using my Nexus One phone with Gingerbread and I would have to say that it can openly compete with iOS 4.3 especially in terms of speed. So, until then - we have to give the battle of the OS to iPhone 4.
Storage and Performance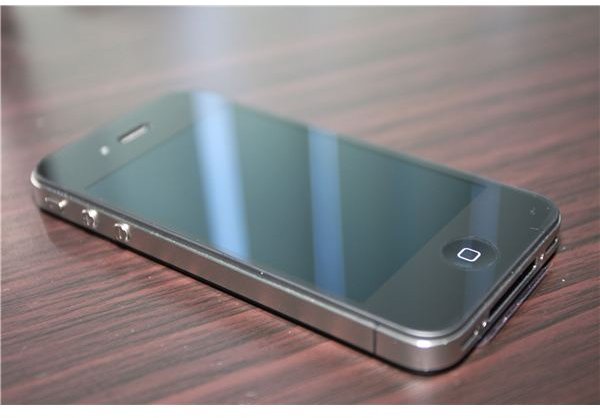 These are two features which really give the HTC Thunderbolt an edge over the iPhone 4. Despite having the same 1GHz processor, the iPhone 4 is loaded with just 512MB of RAM while the Thunderbolt has 768MB of RAM. The 258MB disparity spells the difference between these two phones when it comes to speed and performance. Obviously, the Thunderbolt is the faster phone.
Going now to storage, well you must be aware by now that the iPhone 4's storage is not expandable. And you only have two options when it comes to storage - either 16GB or 32GB. The HTC Thunderbolt, on the other hand, is loaded with 8GB of onboard storage plus a microSD card slot which can accommodate up to 32GB - that amounts to 40GB of whopping storage capacity. Obviously, the Thunderbolt wins this one.
Camera and Video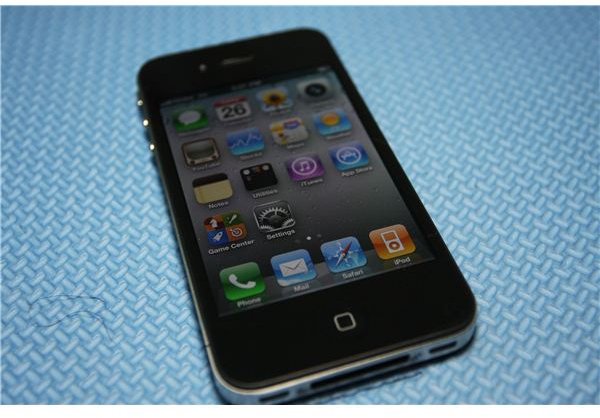 When it comes to camera features, both the HTC Thunderbolt and iPhone 4 sport two cameras, front and rear-facing cameras. However, the iPhone 4 only has a 5MP camera while the Thunderbolt has a more powerful 8MP rear-facing camera. Plus its front-facing camera is better at 1.3MP as compared to the iPhone 4's VGA camera. But both rear-facing cameras can be used for video calls.
For their video recording features, both phones are capable of capturing 720p HD videos. The iPhone 4, however, has something more including geotagging, check quality and LED video light - hence better quality video output.
Other Features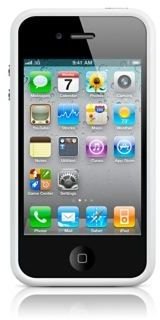 Now when it comes to other features, the difference between these two smartphones widens and will confuse you as to which is the better smartphone. For one thing, the Thunderbolt is a 4G LTE smartphone. With that it can give you faster Internet speed. Of course we're not saying that the iPhone 4 is not fast enough, in fact it does give you fast Internet surfing speeds via 3G as well, but 4G is significantly faster than 3G.
One outstanding feature of the Thunderbolt is its built-in DLNA connectivity which basically allows you to take all your music, movies and photos on the phone and display them wirelessly on your flatscreen TV. You can do some of these things on the iPhone 4 but using either the Apple TV, iTunes Home Sharing or the Apple HDMI cables.
Thunderbolt vs iPhone - Which is the Better Smartphone
Similar to our iPhone 4 vs Atrix 4G comparison, we really couldn't decide on which is the better smartphone between the Thunderbolt vs iPhone. Both are great smartphones with their respective strengths, capabilities and limitations. The HTC Thunderbolt will be available through Verizon Wireless and of course as you all know there is already a Verizon iPhone 4.
Thunderbolt vs iPhone, so which one will you get? The answer will have to depend on your needs. If you want a powerful smartphone with access to many useful apps and entertaining games plus business functionality - the iPhone 4 will be your best choice. If you want to be different from the majority and enjoy higher network speeds with a 4G LTE phone, then the Thunderbolt should be your choice.
Bottom line is - it doesn't matter what these phones are capable or not capable of doing – what matters most is whether they can meet your needs for a smartphone.
References
Apple, https://apple.com
HTC, https://htc.com
Image credit: Product images courtesy of their respective manufacturers.