Best iPhone Apps February 2011 Round Up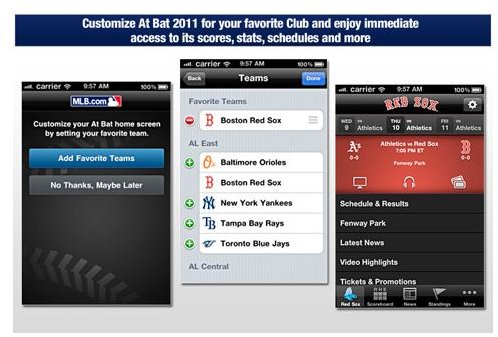 MLB.com At Bat 11
Just in time for the Spring Training 2011 and Opening Day for 2011, you'll be needing this new iPhone app. The app features home screen customization, live streaming of around 150 Spring training games, available radio broadcasts, batter-by-batter action for Spring training games, an enhanced video library archive, breaking news, schedules, and interactive rosters and players. (Price: $14.99)
InstaTodo - The Only To-Do with Templates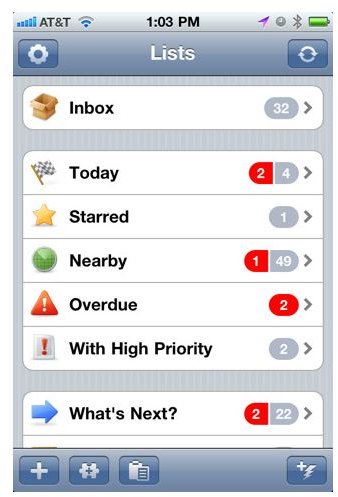 One of our best iPhone apps for February 2011 happens to be a todo list with special feature - InstaTodo. The special feature is in the name of the app - it's the only to-do app with templates. This helps you save time and makes life easier for you. The app's templates are reusable and help you easily create task or to-do lists. You can create your own to-do templates or use the app's pre-loaded templates. The app also lets you incorporate checklists, resources, and suggestions easily. (Price: $4.99)
Download InstaTodo - The Only-To-Do with Templates.
ESPN Fantasy Baseball 2011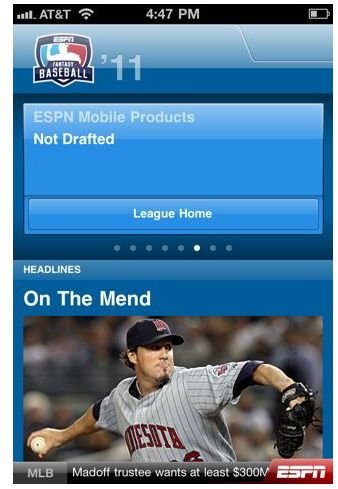 If you're into fantasy baseball, you'll surely be delighted about this app as it lets you get all the information you need before your draft as well as manage your teams throughout the season. You can also manage multiple teams and leagues, follow your matchups in real time, add/drop/trade players and make last second lineup changes. The app will help you keep connected so you will never miss a step in your league. Other features of the app include - team management, general fantasy news, league's message board, and there are even more features which you can find in the premium version of this app. (Price: Free)
Download ESPN Fantasy Baseball 2011.
Billboard.com Charts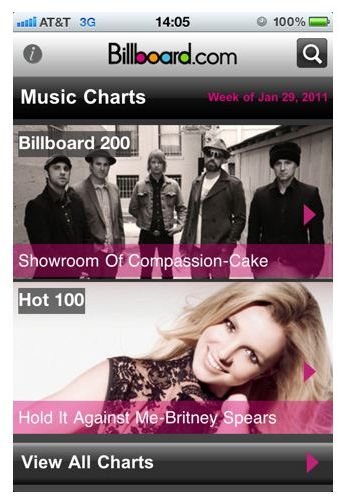 This new iPhone app provides you with access to the top 10 positions on Billboard.com's most popular charts for the current week and for the past three months. It lets you preview and purchase any song within the app as well. The app also lets you purchase a 4-week subscription to Billboard Charts via in-app subscription. (Price: Free)
Download Billboard.com Charts.
Playwords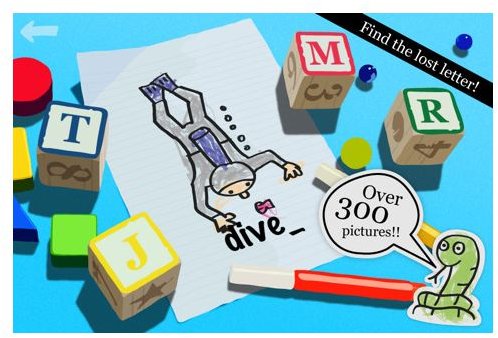 This is one of our best iPhone apps for February 2011 that will surely be loved by your kids. It features three great games which give your kids enough challenge if they are just beginning to read or starting to spell. The app is has beautifully illustrated, original, hand-drawn pictures and is professionally narrated by a clear, lively voice. The games featured in this iPhone app are also very entertaining and educational. The games include - Picture Blast, Word Match, and Lost Letter. Other features of this app include more than 300 simple English words, crystal-clear Retina Display optimized graphics, and full iOS support and multitasking. (Price: $1.99)
AmpliTube Fender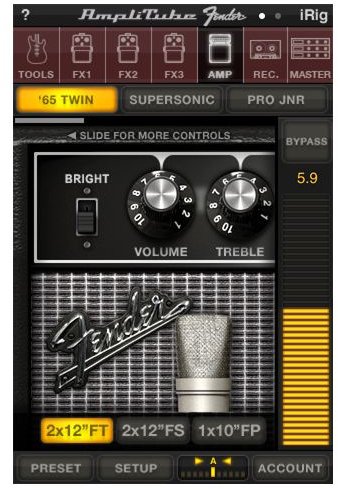 Here's possibly one of the coolest and best iPhone apps in February 2011. It's a full-featured Fender Tone guitar rig with built-in recording and practicing studio. You can connect your guitar to your iPhone using the AmpliTube iRig Interface adapter which you can purchase from AmpliTube. This app lets you build your Fender rig with 3 simultaneous stompbox effects running into an amplifier head, speaker cabinet and microphone. It also features a robust practicing tool that lets you import audio material as well as load songs, backing tracks or loops. The app also comes with a built-in single track recorder with re-amping ability, expandable to a full-featured 4-track recorder. (Price: $14.99)
Artify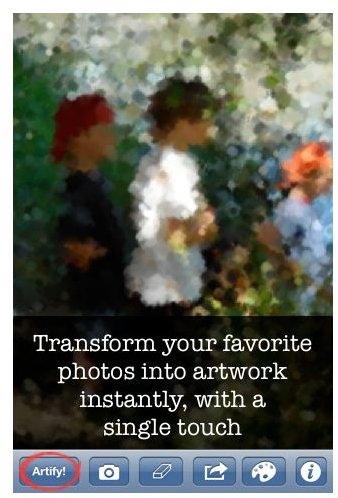 Another cool, new iPhone app. This time an app that turns your photos into works of art. This iPhone app transforms your favorite photos into masterpieces, create gorgeous impressionistic interpretations of friends' photos, family landscapes and practically anything. You can take new photos or use photos from your iPhone's camera roll. The app also lets you see photo details with a stroke of your finger. Customize and create your own unique versions of your favorite iPhone photos with Artify. (Price: $0.99)
References
iTunes App Store.https://apple.com/itunes/download/
Image credit: iTunes App Store.