5 Best iPhone Car Trip Tracker Apps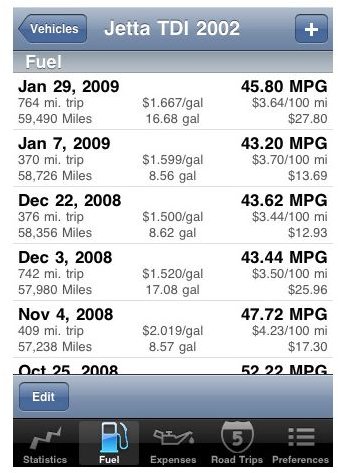 Using iPhone for Car Trip Tracking
Track your mileage, get directions, use GPS and check traffic updates from your phone with these car trip tracker apps for iPhone. Many of us rely on our iPhone to assist us with everyday tasks, and helping you during your commute is no exception. Simply stick your phone into an iPhone car mount and start driving. Then try out some of these apps to see if they'll help with your commute tracking needs.
1. Road Trip - $4.99
The most comprehensive car trip tracker app to make this list, Road Trip documents your fuel economy, maintanence history for your car and shows you how much money you spend on your car. You can input data from the odometer, use geotagging and maps, view statistics and graphs, see monthly and yearly distance and cost estimates and much more. Customize car service reminders for your vehicles as well and stay on top of the routine maintenance that will keep you on the road. You can track all this information separately for multiple cars. Well worth the $4.99 price tag, but you can try out a Lite version for free first if you'd prefer.
Download Road Trip from the App Store for $4.99.
2. Trip Cubby - Mileage Log - $4.99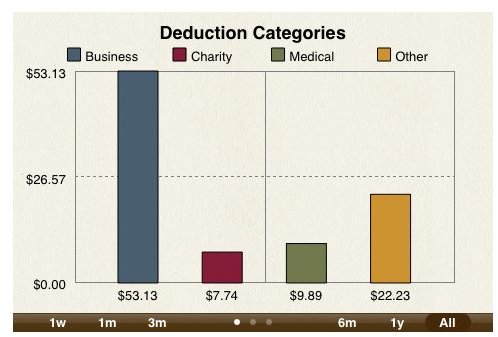 For those looking to track mileage for tax deduction or employment reimbursement purposes, Trip Cubby is an excellent option. The app designers state that IRS compliance was kept in mind with the designing of this comprehensive mileage tracking iPhone app. Input your trip information, create custom deduction categories, mark trips as paid and complete many other time-saving tasks within this convenient app. Compatible with Excel, you are even able to export your data into a spreadsheet.
Download Trip Cubby from the App Store for $4.99.
3. Gas Log - MPG Fuel Calculator - $2.99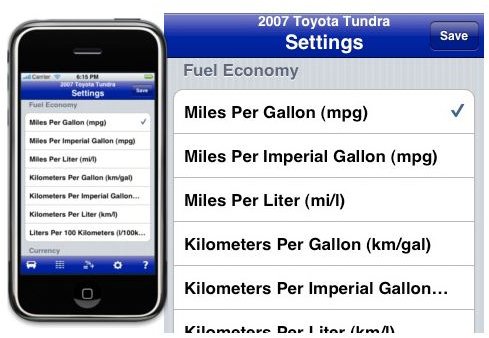 Keep track of your personal and business travel expenses with Gas Log - MPG Fuel Calculator. Review your mileage and fuel usage by month or by trip and calculate your total cost per mile. You are also able to calculate your vehicle's fuel efficiency. More than one car to manage? Keep track of data for multiple vehicles. Export data as needed into a spreadsheet.
Download Gas Log from the App Store for $2.99.
4. Waze - Free
Waze for iPhone is a social GPS navigation app that will help you determine the total mileage for a trip, track your drive time and continually update your estimated time of arrival based on your speed. The app uses traffic reports from fellow Waze users to warn you about construction and traffic jams that may extend the drive time of your trip. This app will not help you keep a detailed list of mileage and fuel usage, but it will help you keep track of the trip you are currently on.
Download Waze from the App Store for FREE.
5. MapQuest 4 Mobile - Free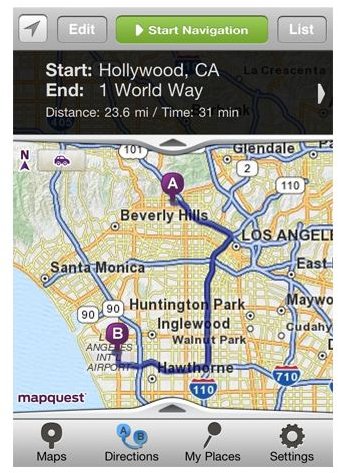 The best features of MapQuest are now available on your iPhone with the MapQuest 4 Mobile app. Use this app for turn-by-turn navigation, driving or walking directions and even to search for local businesses. MapQuest does not have mileage tracking or fuel usage calculation features. However, it can be used to help you plan your next car trip.
Download MapQuest 4 Mobile from the App Store for FREE.
Resources and Image Credit
Apple iTunes, www.apple.com/itunes
Image Credit: Screenshots courtesty of Apple