E-books for iPhone Guide: Best E-book Readers for iPhone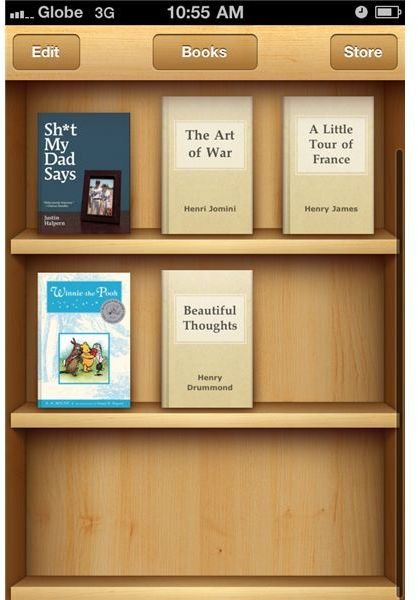 iBooks
Despite being a free iPhone app, iBooks also serves as your window to an extensive catalog of commercially available e-books sold from the Apple iBook Store. iBooks will not be considered as a threat to Amazon's e-bookstore dominance if this iPhone app can't match the selection of titles offered by Amazon. As an e-book reader, iBooks boasts of a nice interface for organizing your e-book collection. This interface makes iBooks a fun e-book reader to use and there's a cool page turning animation that also contributes to the app's great features.
Download iBooks for free.
Kindle for iPhone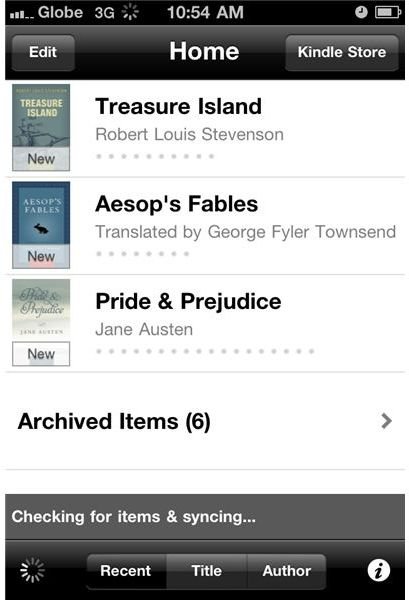 Next to iBooks, the Kindle for iPhone app is my second favorite e-book reader app. I'm pretty sure that many of you consider it as your favorite as well. Kindle for iPhone provides you with the ability to read Kindle books via a beautiful, easy-to-use interface. Of course, its major strength has to be its integration with the Kindle Bookstore where you'll get access to more than 810,000 books, both paid and free. One nice feature of the Kindle for iPhone app is that it lets you sync your e-books for iPhone with a Kindle app on your other devices - laptops, netbooks, BlackBerry, or Android devices. So much so that you can always pick up from where you left off regardless of what device you are using. The app also has a nice reading experience, including a page flicking animation similar to iBooks.
Download Kindle for iPhone.
Barnes & Noble Nook for iPhone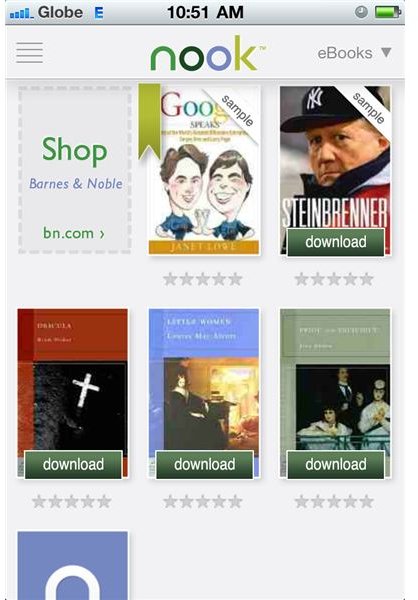 Another major contender in the e-book reader market is Barnes & Noble. Their iPhone e-reader app supplements the Nook e-Book Reader device. As such, the app also gives you access to Barnes & Noble's more than two million titles of e-books in their catalog. The app is also quite good with features distinct only to Nook including LendMe technology that allows you to share e-books with friends and e-Books Lifetime Library which keeps your e-books accessible anytime, anywhere. Other features of this app include iOS feature support including multi-tasking and Retina display, adjustable font sizes, multiple font types, tap or swipe to turn pages of e-books, and more.
Download Nook for iPhone.
Kobo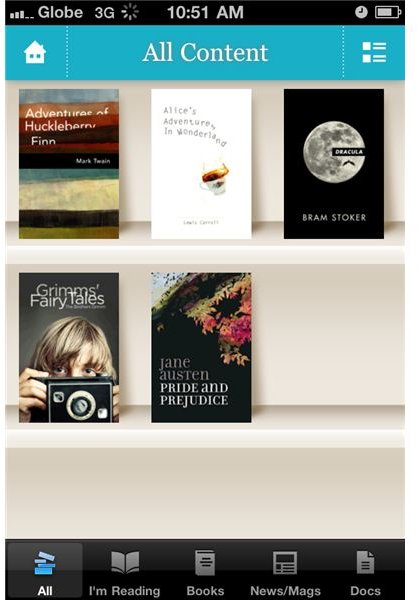 By now you might have guessed that the listing of e-book reader apps on this list follows an order based on my personal preferences, and perhaps your preference as well. So, our top four iPhone e-book reader app is none other than Kobo. Kobo for iPhone provides you with access to more than 2.2 million e-book titles which are being offered at great price ranges. One unique feature of this app is - "Reading Life" which is basically a feature which allows you to post quotes and start updates to your Facebook account via the app. The app also lets you customize your reading experience by allowing you to select font sizes and styles, night mode for easier reading during nighttime, landscape or portrait reading modes, and more.
Download Kobo for iPhone.
Google Books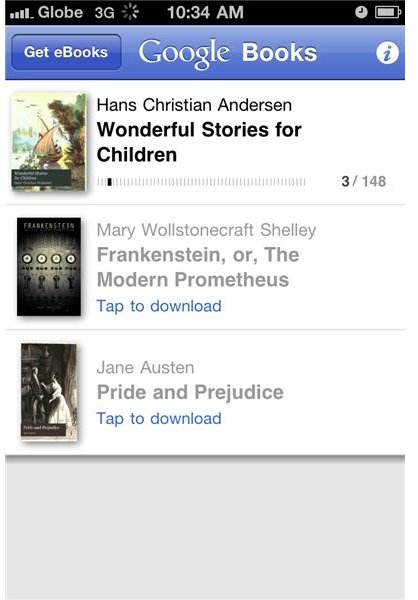 The newest app on the block of e-book reader apps for iPhone happens to be an app made by Google. Google Books came out on the App Store only recently. But Google is confident enough that their Google Books app for iPhone can compete fairly well with the major players - Amazon and Barnes & Noble. Google did not build up its collection of e-books for nothing. And so this is it. This iPhone app is one way of putting its collection of e-books to good use. Is it any better than the other e-book reader apps? Interface-wise, the app is pretty good. Simple interface, simple reading experience and thousands of commercially available e-books from Google's partner content providers - more than make up a pretty good app that lets you purchase and read e-books for iPhone.
Download Google Books for iPhone.
References
iPhone App Store: https://www.apple.com/iphone/apps-for-iphone/
Image credit: Screenshots courtesy of the author.