The Top iPhone Video Player Apps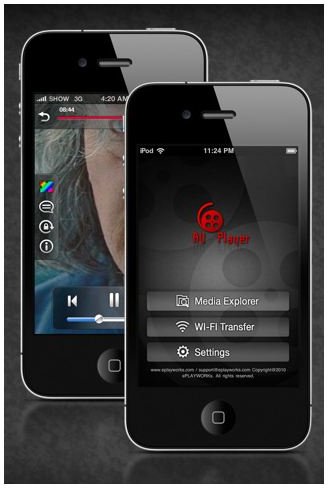 AVPlayer
An easy to use video player that doesn't require you to convert files is a handy addition to your iPhone. Meet AVPlayer. This iPhone video player is designed to play several types of video files, including XVID, DIVX, AVI, WMV, ASF, H.264, and MKV. It also supports several subtitle files including SMI, SRT, and TXT. As you watch a movie or TV show, control the playback with simple swipes of the screen. For example, if you want to re-watch a particular scene, swipe the screen to the left to move back 10 seconds. The AV Player app is available on the iTunes App Store for $2.99.
BUZZ Player
Not only can you view a variety of video and audio files stored on the iPhone with the BUZZ Player, you can also play videos that are stored on your computer remotely with the built-in network browser. 3GP, AVI, ASF, FLV, H.263, H.264/MPEG-4 AVC, AAC, AC3, and ALAC are some of the file types that the BUZZ Player recognizes. The app outputs in HD for Quick Time media files and supports most subtitle files. The BUZZ Player is available in the iTunes App Store for $1.99.
CineXPlayer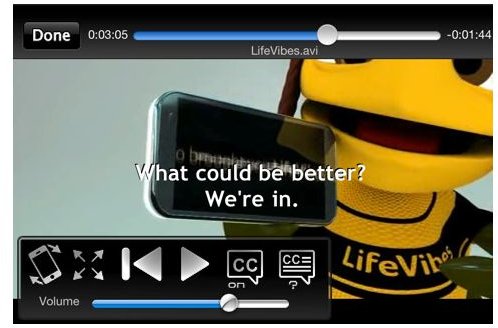 If you are looking for an app that is designed for XVID files, then CineXPlayer is the app for you. Watch your favorite videos on the iPhone or use the TV output feature to watch on a television. You can select subtitles while watching a video. The app also has a Auto Resume function and a Loop Movie function. Download the CineXPlayer app from the iTunes App Store for $1.99.
Movie Player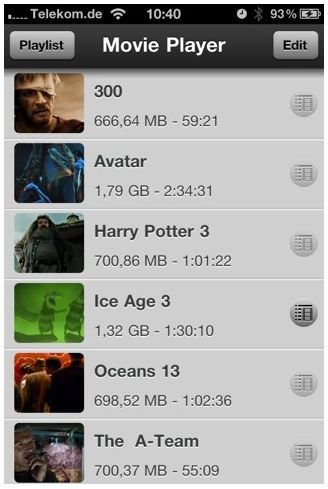 DIVX, AVI, FLV, MOV, WMV, MPEG, and MP4 are just a few of the many file formats that are playable with Movie Player. Not only does the app play files on the iPhone, it also plays videos from e-mail attachments, from the web browser, and from other apps. Arrange your favorite movies and TV shows in a playlist and play them in that order. This iPhone video player app is available at the iTunes App Store for $2.99.
OPlayer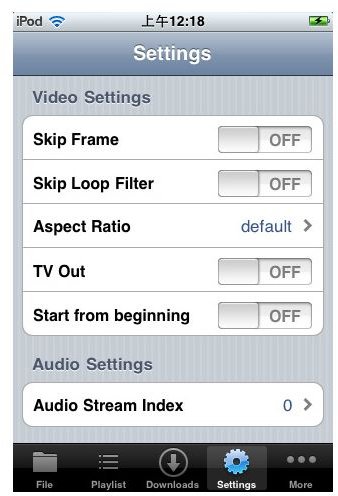 The OPlayer app supports several video files including WMV, AVI, MKV, XVID, and MP4. The app also plays several audio files including MP3, WMA, RM, and AAC. It supports FTP and Samba clients. You can stream videos through Wi-Fi or 3G network with this app. You can also adjust settings and create playlists. The OPlayer app is available at the iTunes App Store for $2.99.
More Apps
For more iPhone video players, check out the article on the best flash player for iPhone and the top video streaming apps for iPhone.
References