Top iPhone Barcode Scanners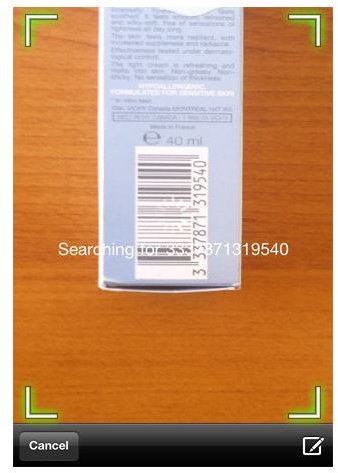 Barcode Reader
Find the lowest prices for a given product by scanning its barcode with the Barcode Reader app. This iPhone barcode scanner is designed to search for products sold in stores and online. The app displays product information and prices from several sources including Walmart, Amazon.com, eBay, and Google Products Search. Search by location to find the closest stores to you. For iOS4, simply capture the barcode image with the iPhone camera. For iOS3.x, the app requires you to manually input the barcode serial number. Barcode Reader is a free app available on the iTunes App Store.
Barcode Hero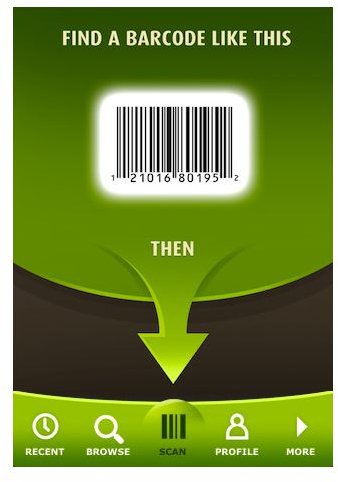 The Barcode Hero app scans product barcodes and looks up the description and price from a database containing millions of products. What's unique about this app is that it is supported by a growing community of active users that leave comments about products and recommendations for shopping. You can share opinions about a particular product by scanning it and posting to Facebook or Twitter directly from the app. You can also upload pictures and make wish lists. Download the free Barcode Hero app from the iTunes App Store.
Barcode Scanner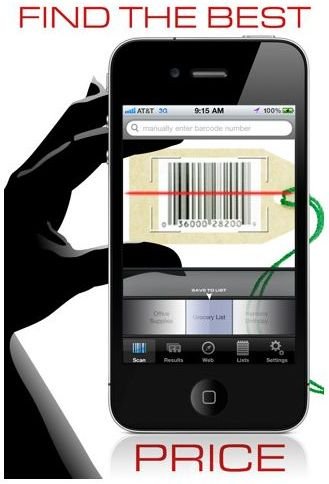 Find the store or online retailer that is selling a particular product at the lowest price with Barcode Scanner. If you don't want to go to the store to replace common household products, simply scan the barcode with this app and with a few clicks, have the product delivered to your door. Another feature of this app is its ability to populate shopping lists with the items you scan. The app features two scanning modes, including auto-scan and manual scan. The Barcode Scanner app is available at the iTunes App Store for $0.99.
Barcode Scanner Plus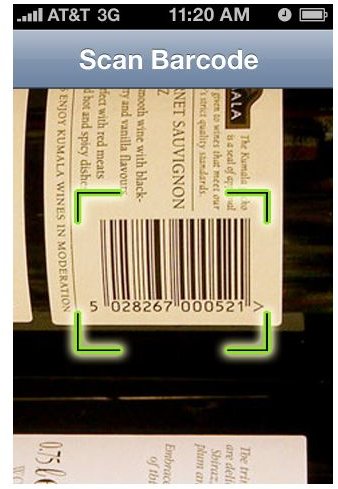 Another iPhone barcode scanner app worth considering is Barcode Scanner Plus. In addition to scanning barcodes, this app lets you search store databases by product name. Search results can be sent to your computer by e-mail. The app saves all the items you have scanned in the history section. You can also purchase products directly from the app. The Barcode Scanner Plus app is available in the iTunes App Store for $0.99.
RedLaser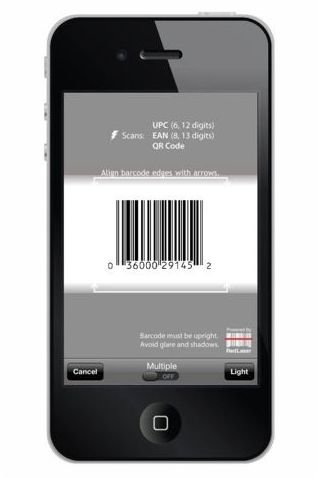 Scan UPC, EAN, UPC-E, EAN-8, and QR codes with the RedLaser app. This barcode scanner for iPhone searches numerous stores including TheFind, Half.com, eBay, and Milo.com. Also, you can search for books from local libraries. Search results can be sent via e-mail as attachments. The app takes advantage of the retinal display for iPhone 4. Download the free RedLaser app at the iTunes App Store.
For more iPhone scanner apps, check out this article for Scanning Documents with iPhone and iPhone Price Checker Apps.
Reference
iTunes App Store - https://itunes.apple.com/us/genre/mobile-software-applications/id36?mt=8
Image Credit - Each image is the property of the respective app developer.