The Best iPhone Geocaching Apps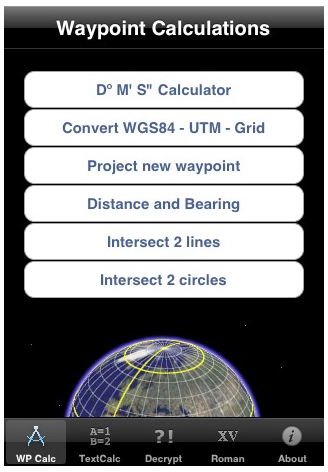 Geocaching Toolkit iGCT
Decode and navigate your path from one waypoint to another with the Geocaching Toolkit iGCT app. This iPhone geocaching app tackles four types of puzzles you may encounter on your journey. It does several waypoint calculations including converting latitude and longitude coordinates, calculating distance and bearing between two waypoints, and mapping a path between waypoints based on direction and bearing. The app also calculates the value of text or characters, deciphers encrypted text, and converts Roman numerals. Geocaching Toolkit iGCT is a free app available at the iTunes App Store.
Geocaching with Geosphere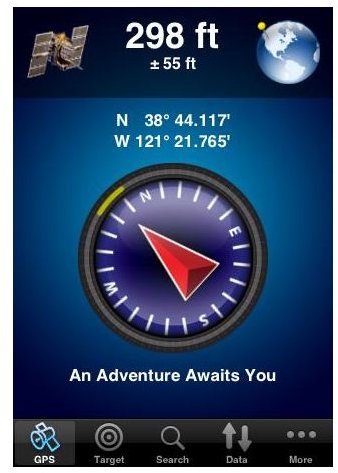 Geocaching with Geosphere has numerous features designed for experienced geocachers. The app displays a compass that points in the direction of the cache. Previous logs, inventory, hints, and descriptions of caches are stored in the app. Caches can be grouped together and sorted by type, size, difficulty, terrain, or distance. You can view video tutorials and access satellite images of the cache location. Import GPX or LOC files with this app. The Geocaching with Geosphere app is available at the iTunes App Store for $7.99.
Geocaching Buddy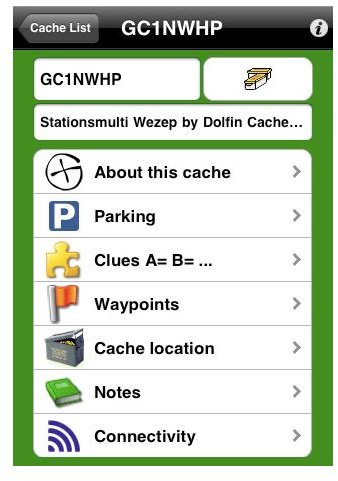 Another geocaching app for iPhone that guides you from one waypoint to another is the Geocaching Buddy app. It is designed to solve clues and determine the location of the next waypoint. Answer the questions and the app will display the next step in the journey. Record notes while caching and use the compass to navigate to the cache. Before getting out of your car to explore, use the Parking feature to record the location of your car. Download the Geocaching Buddy app at the iTunes App Store for $9.99.
Geocaching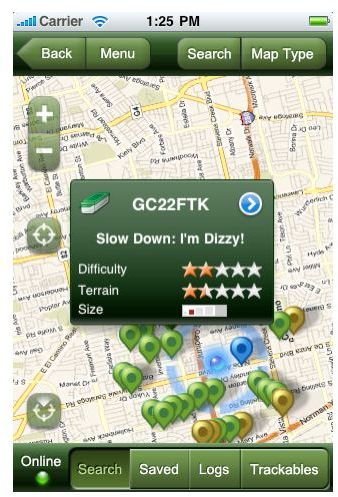 With the Geocaching app, you have access to over 1,265,000 geocaches located around the world. Browse through descriptions, photos, and recent logs. The app searches for geocaches by current location, address, or geocache code. Select the geocache to search for and begin your quest. Use the compass arrow and Google maps to navigate your way to the target. While searching, you can listen to iPod music. The Geocaching app is available at the iTunes App Store for $9.99.
Geocaching Codes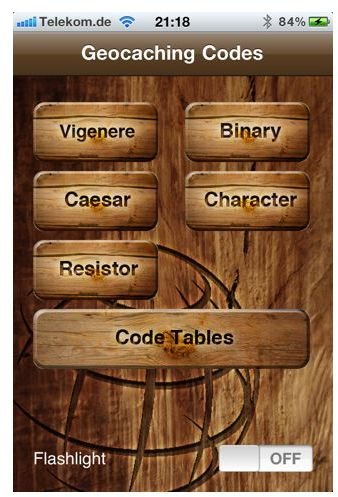 Geocaching Codes is an iPhone geocaching app designed to decode different types of encrypted text that you may encounter during a geocaching trek. It decodes Vigenere encrypted text and ROT encrypted text. The app also features a decimal converter and a text or character value counter. In addition, there is a flashlight which is useful in dark or poorly lit locations. Download the Geocaching Codes app at the iTunes App Store for $1.99.
For other fun ways to utilize the iPhone's GPS, check out the best iPhone tracking apps and GPS games.
Reference
iTunes App Store - https://itunes.apple.com/us/genre/ios-navigation/id6010?mt=8
Image Credit - Each image is the property of the respective app developer.