Best Sexy Apps for iPhone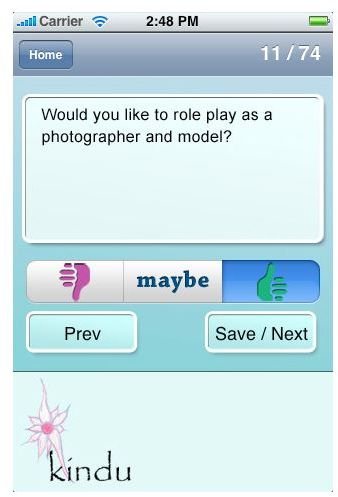 Kindu: Sex Positions for Couples
Kindu is a different kind of couples iPhone app. Rather than randomly suggest positions to try with your partner, you are both asked questions about sexual preferences. You are given different scenarios, positions and fantasies and asked to rate them; things you'd like to try and things you'd consider and things you would not try. Then, your partner must use the app and answer similar questions. The app removes any scenario or position that you or your partner would not feel comfortable trying and matches up the ones that you both rated highly or remained open to trying. Kindu is great to help couples explore their sexuality; even couples who are apprehensive about sex position guides. The Kindu iPhone app focuses more on fantasies and scenarios, making it easier to open up discussion about sexual health in your relationship.
Download Kindu: Sex Positions for Couples for $1.99 from iTunes.
iKamasutra Lite - Free iPhone App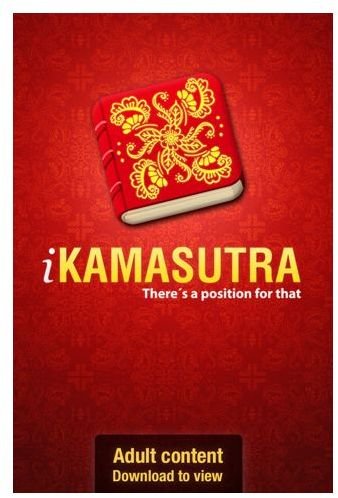 In this sexy iPhone app, iKamasutra Lite brings the famed Kama Sutra sex positions to your iPhone. Designed to spice up the romance with your significant other, iKamasutra Lite allows you to browse positions to try out. The app will even keep track of positions you've already tried, save your favorites and allow you to make a "to do" list. Looking for something new to try, but can't pick? You can shake the phone to get a random position.
Download iKamasutra Lite for FREE from iTunes.
iRomance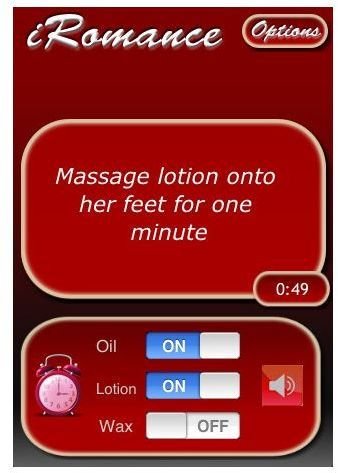 Looking to find a sexy game for iPhone? iRomance is the ultimate foreplay card game to use with your significant other. With over 400 different cards, you'll take turns with your sweetie turning up the spice in your romance. The app is designed to get you in the mood, but all cards are only slightly suggestive. For example: "Rub lotion on her back for one minute." This iPhone app is sexy, but safe for a modest couple to use.
Download iRomance for $0.99 from iTunes.
iFlirt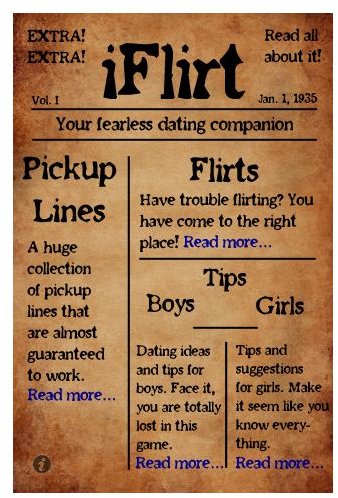 Although this iPhone app is sexy, it's probably more on the flirty side. Although the app name, iFlirt, probably clued you in to that. This user-driven database of flirting tips, pickup lines and dating tips will provide you with entertainment, even if you don't need help with your flirting techniques. You can always contribute your tips to help out those less fortunate in the dating department. This "fearless dating companion" is sexy, flirty and fun.
Download iFlirt for $0.99 from iTunes.
Little Things - The #1 Boyfriend Helper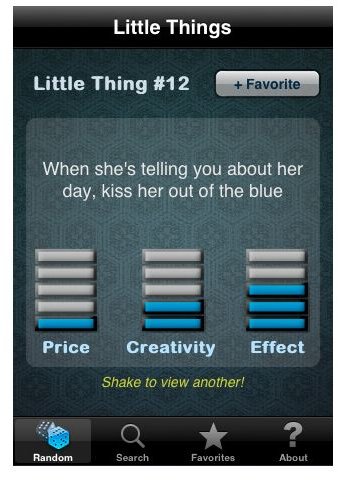 Not the most romantic guy? If you've got that special someone in your life and want tips to keep her feeling sexy and special, Little Things - The #1 Boyfriend Helper for iPhone is a great option for you. Some women may take offense to an app that gives you romantic ideas to impress your girlfriend, but I find the app to be sweet. The developers say that all the ideas were written by women, so you can feel confident that your girlfriend will enjoy the "little things" that the app suggest you do. With hundreds of different tips, you'll get plenty of use from the app.
Download Little Things - The #1 Boyfriend Helper for $0.99 from iTunes.
Date Smart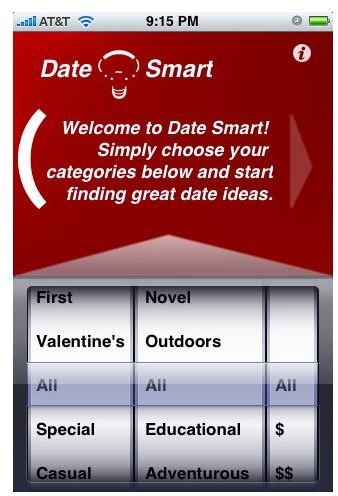 Stressing about your first date with that special someone? Or do you already have the special someone and need new date night ideas? Get date ideas from iPhone using the Date Smart app. Enter your zip code, choose the type of date you are looking for and a price range you want to stay in and Date Smart pulls up ideas to help you plan your next date.
Download Date Smart of $1.99 from iTunes.
Passion for iPhone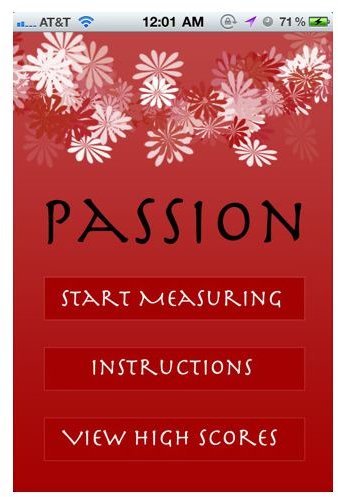 This steamy iPhone app is a bit out of the ordinary. Passion actually rates your love making ability. That's right, it rates how well you and your partner can "consummate" the relationship. Whether it's a sexy iPhone app…or just creepy, I'm not quite sure. But it was interesting enough to be worth mentioning. Passion uses the phone's microphone and accelerometer features to measure your "talents" in the bedroom; it rates you on a scale from 1 to 10 (10 being what you'd want to strive for). You'll have to keep the phone close (on the bed or in an armband) for the app to work. Once you receive your rating you can go online to compare it against others.
Download Passion for $0.99 from iTunes.
Scene It? Romance for iPhone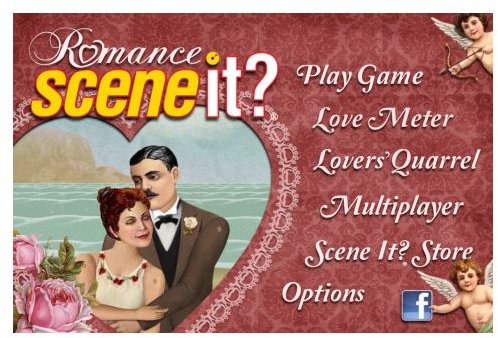 Scene It? is a well-known trivia game developer. This time they've put a romantic twist on their iPhone app. In Scene It? Romance, you are asked trivia questions about all the romantic movies that we love. With single and multiplayer mode, there are tons of challenging trivia questions and movie clips to keep you entertained. You can even post your scores to Facebook to challenge your friends. This sexy app for iPhone is definitely worth checking out.
Download Scene It? Romance for $1.99 from iTunes.
300+ Sex Positions - Adult Love Cyclone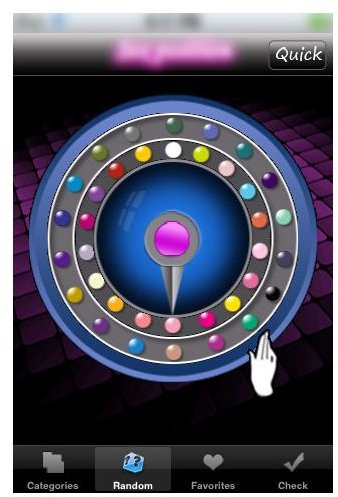 One of the sexiest iPhone apps to make this list, 300+ Sex Positions - Adult Love Cyclone is about as steamy as it gets. Life-like characters animate the exciting new positions for you to try with your partner. A detailed description will help you learn each position. Spin the wheel for a random position or choose from your saved favorites.
Download 300+ Sex Positions - Adult Love Cyclone for $0.99 from iTunes.
Stripped: Strip Poker Dice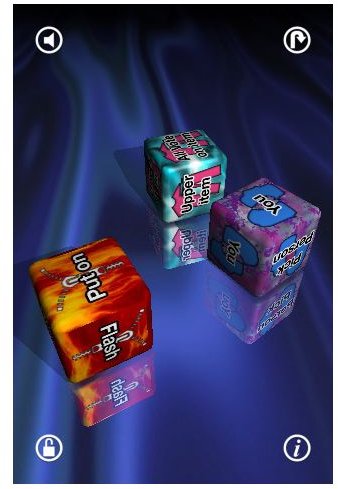 In an interesting twist to sexy dice, this iPhone app takes it to a whole new level. Strip poker is redesigned in this sexy app for iPhone. With this risque dice game designed for groups or parties, three dice are rolled. One die determines who will be performing the task, one die determines what will be done and the last determines which article of clothing will be involved. So your result could end up something like "You" "Take Off" "All Vote on Item".
Download Stripped: Strip Poker Dice for $0.99 from iTunes.
Sexy Dice - Love Game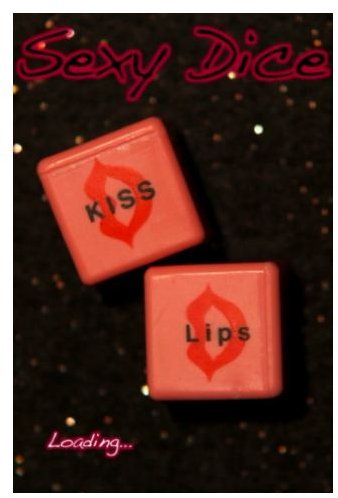 Exactly what the name implies, this app brings sexy dice into your phone. A shake of the phone rolls the dice and give you and your partner a sexy action combination to perform. If you aren't familiar with sexy dice, one die contains an action (kiss, lick, etc) while the other contains a body part (lips, hips, etc.). This steamy app doesn't bring anything new to table, but prevents you from having to keep a pair of sexy dice lying around your house. Tucked neatly away in your phone, you and your significant other can bring the app out when you want to switch things up a bit.
Download Sexy Dice - Love Game for $1.99 from iTunes.
Sexy Truth or Dare - Party Game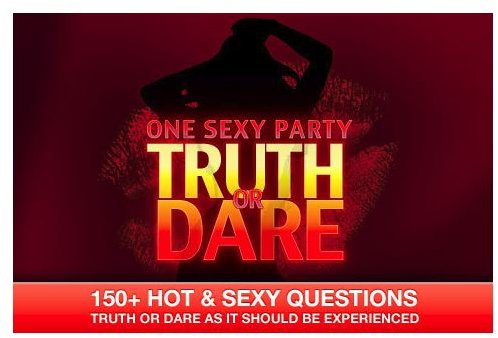 Take the classic game of Truth or Dare and spice it up a notch. That's what you'll find with Sexy Truth or Dare - Party Game for iPhone. Revealing truth questions on sexy topics and sizzling hot dares will keep your next party interesting. With more than 150 different questions, Sexy Truth or Dare will liven up your Truth or Dare game.
Download Sexy Truth or Dare - Party Game for $1.99 from iTunes.
Reader Suggestions for Best Sexy iPhone Apps
Time for your feedback! Have a sexy app for iPhone that you think others might enjoy? Comment and let us know the name of the app and why you think it's great. Tried one of the apps from this list? Tell us about it. I'd love to hear your opinion.
Resources
Apple iTunes, itunes.apple.com
Image Credit: All screenshots featured courtesy of Apple, itunes.apple.com