What is iPhone GPS?
One of the features packed in to the iPhone is GPS. GPS stands for Global Positioning System. This great technology uses satellites to pinpoint your iPhone's exact location. It can be used for different purposes: to help you find directions from where you are, to find businesses that are near where you are, to mark where you were when a picture was taken and many other purposes. Different iPhone apps use the GPS technology for different reasons. The technology can be very useful, especially when you are on the go.
Maps icon image courtesy of Apple.
How to Use iPhone GPS
To use iPhone GPS, you'll need to use an app that uses the technology. There is no specific app that comes built into an iPhone that is only for GPS. To know how to use iPhone GPS, you'll have to learn how to use the GPS features within a GPS enabled app.
With that said, you are able to edit iPhone GPS options from the Settings menu. You can turn GPS off or on for specific iPhone apps. You are also able to see all iPhone apps that have GPS services. To edit GPS options, open your settings menu and select "General". At the bottom of the second group of options you will see "Location Services" (see below).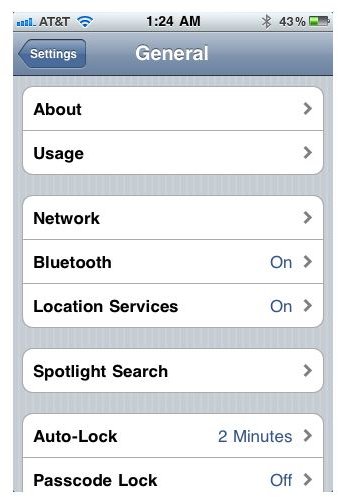 By default, the location services will say 'On'. Press the Location Services tab to open GPS options (see screenshot below).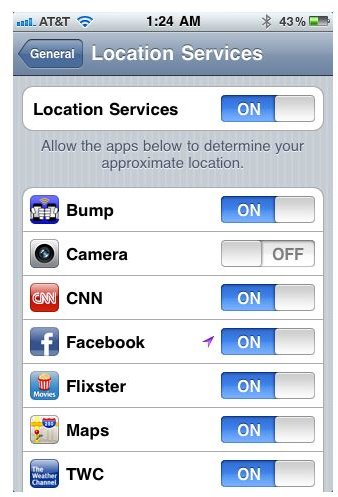 Once Location Services options are opened you will see that there is a master on and off option for all location services at the very top of the screen. Turning the option to OFF will disable GPS on iPhone for all apps that use the service. If you'd like to turn off GPS for some iPhone apps but not others, scroll down to see a list of all apps that use GPS on iPhone. There is an on and off option for each app that uses GPS. Selecting OFF will disable the GPS capabilities for that app only.
iPhone Apps that Use iPhone GPS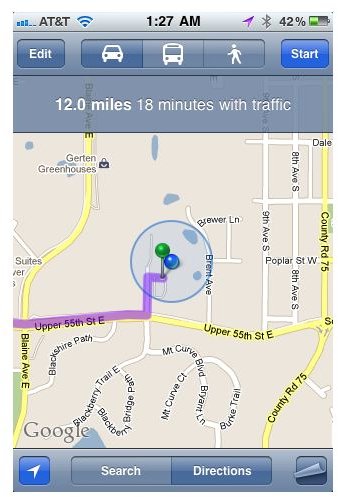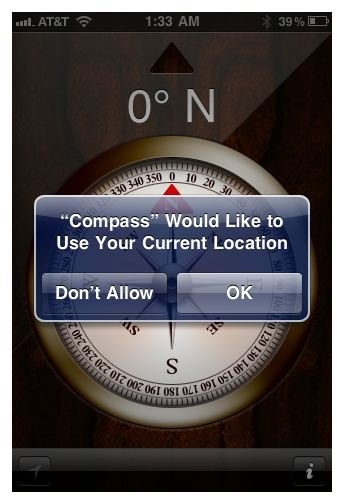 There are tons of third-party apps for iPhone that use GPS. But only a few apps that come with the iPhone operating system use GPS, those are: Camera, Compass and Maps. The iPhone Camera app uses GPS to record a location of the picture. The Compass app uses GPS to pinpoint your location and give directional guidance. Maps, which is Google Maps for iPhone, uses iPhone GPS to give driving directions to your destination from your current location. It's a handy feature when you're lost and wouldn't know what to put for your starting address.
Check out the best iPhone navigation apps.