The Top iPhone Piano Apps for Composing Music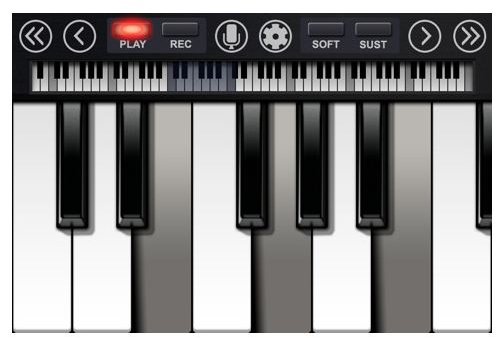 Pianist
One of the best piano options for iPhone is Pianist. It features a full 88 key piano keyboard from which music can be composed, saved, and played back. Navigate to any part of the keyboard. Up to four octaves are displayed across the screen, and the zoom function narrows the view between one and two octaves. The app features virtual soft and sustain pedals, as well as an adjustable metronome. Use the overdubbing feature to create complex pieces. The Pianist app is available at the iTunes App Store for $3.99.
Piano Sharp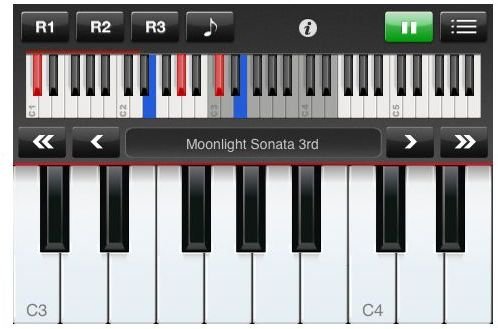 With the Piano Sharp app, you can create interesting pieces of music, play music files in the MIDI format, and export files to a computer for additional editing. A unique feature of Piano Sharp is its ability to play pre-recorded pieces, with differing velocity and tempo, while recording the current song. Easily scroll left or right on the keyboard by tilting the phone in that direction. There are several songs included in the app including Canon in D major by Johann Pachelbel, Nocturne Opus 55 No. 1 by Chopin, and Spring by Vivaldi. This app is available at the iTunes App Store for $1.99.
Piano Complete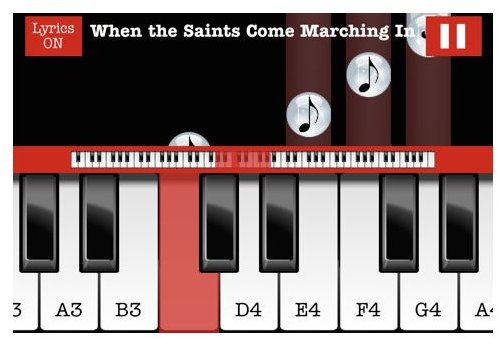 Piano Complete is an app that teaches you to play the piano. The app contains the sheet music for over 500 songs. Select a song and begin playing. The app will assist you through the use of falling notes. As you play, the notes will guide you through the song. The app features an 88 key piano keyboard with an adjustable reverb and metronome. In addition, the app features a virtual sustain pedal and chord support. This app is available at the iTunes App Store for $9.99.
Piano DX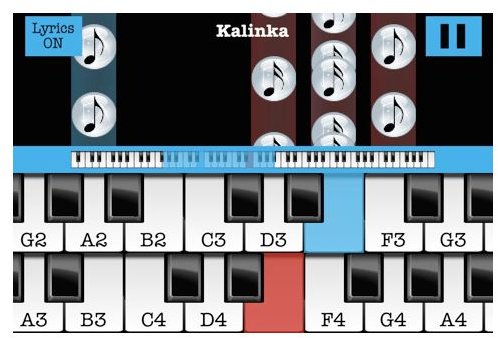 Another great piano app for the iPhone is Piano DX. In addition to the 88 key piano keyboard, the app features a double row keyboard with multitouch, an adjustable metronome, and a sustain pedal. The interface of the app is detailed since it was developed to look great on the iPhone's retina display. Learn your favorite songs by following the animated sheet music. As you play, the keys change color to indicate the next key in the song. Select the falling notes mode if you can't read the sheet music. Download the free Piano DX app at the iTunes App Store.
Pianochords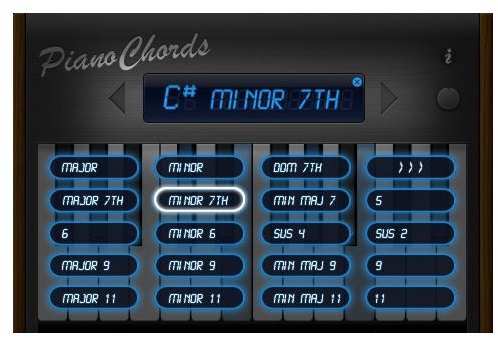 Master chords with the Pianochords app. With each key tap, the app brings up the root chord. Then select the derived chord. All 50 chords from 12 keys are available with this app. In no time, you will become familiar with the major, minor, sus, flat, and sharp variants. The Pianochords app is available at the iTunes App Store for $1.99.
To read more about piano apps, check out the article about FingerPiano. Also, take a look at the top music apps for iPhone.
References
Image Credit - Images courtesy of the respective app developer.