How to Connect iPhone to TV and Watch Your Favorite Videos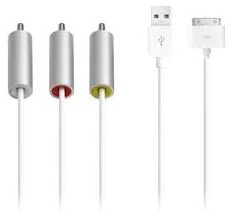 iPhone 4 to TV
Picture a situation when you want to show your friends some interesting video or picture but the screen of your iPhone is too small to see all the details then the solution is to use the built in iPhone option to connect your phone to your TV set. There are two different ways to do this, using a cable for direct connection or using an Apple Universal docking station for iPhone which is connected to the TV set with an Apple Composite AV Cable or Apple Component AV Cable. Here are the two different methods explained.
Display iPhone 4 on TV using cable
There are two different cables that you can use to connect an iPhone to a TV, the Apple Composite AV Cable and the Apple Component AV Cable. The connection is easy and only requires a few adjustments to the settings on your iPhone and on your TV set. After you connect the cable to your iPhone and to your TV, on your iPhone go to settings and turn on "TV Out". The TV won't show anything yet. You have to choose the appropriate input option on the TV's settings menu. After you've made these adjustments your iPhone is connected to your TV, but you can only watch recorded, downloaded and YouTube videos, pictures and listen to music. You can't view and browse your iPhone menu.
How to Display iPhone 4 on TV using the Apple Universal Dock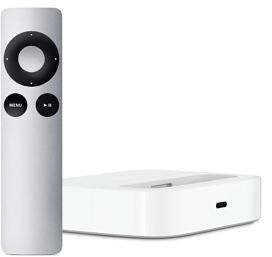 This is the other and possibly the better and more practical way of how to connect an iPhone to a TV. You will need an Apple Universal Dock and one of the same cables that were pointed out in the first method, the Apple Component AV Cable and the Apple Composite AV Cable. The advantage of this solution is eliminating the need to connect your iPhone and TV with the cable every time you want to watch something from your phone on your TV. Just connect the Apple Universal Dock with the TV using the cable and all you have to do next time is to put your iPhone in the docking station. You can even use the remote control that comes with the docking station to pause, play and browse the media on your iPhone. Another big plus is that your iPhone is charging during the whole thing. So if you want to know how to display an iPhone 4 on a TV this is the best way. It will cost a little bit extra than the first approach but it is worth it. Now you will have the ability to watch all of your favorite videos, view your pictures and listen to your music on your TV. The full multimedia experience that you can enjoy on a big screen TV. You can find more information on the official Apple support page here.