Top iPhone Encyclopedia Apps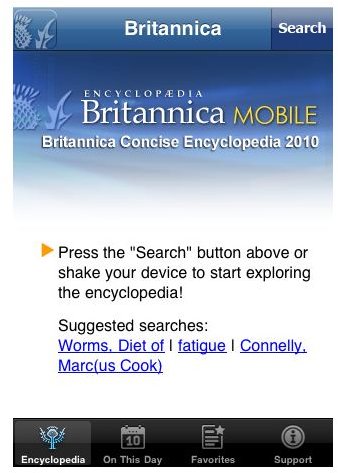 Britannica Concise Encyclopedia 2010
Transform your iPhone into an encyclopedia with the Britannica Concise Encyclopedia 2010 app. It contains over 35,000 articles and 2,700 images and maps. Search the directory for any topic, from art and literature to science and medicine. The 'this day in history' feature displays the significant events of any day. Articles can be allocated to a favorite list for easy retrieval. Share interesting articles with friends by email. An internet connection isn't required to access the information. Simply download the app and browse through it any time. The Britannica Concise Encyclopedia 2010 app is available at the iTunes App Store for $19.99.
Encyclopedia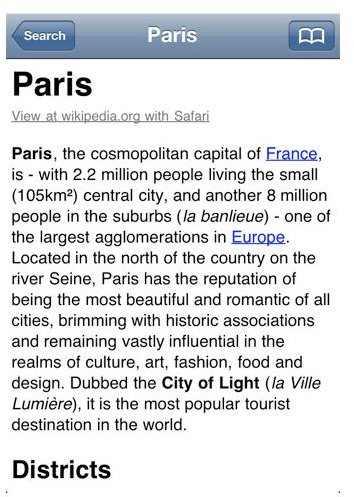 An app that provides information from Wikipedia is the Encyclopedia app by Steam Heavy Industries. This iPhone encyclopedia app contains the entire English Wikipedia database. Once downloaded, the app is fully searchable and doesn't require an internet connection. If you want to view another database, simply download it through the app. Available databases include Wikitravel, Wiktionary, and several foreign language Wikipedias. Article links connect one topic to another seamlessly, and the app also supports bookmarks. The Encyclopedia app for iPhone is available at the iTunes App Store for $8.99.
Fotopedia Heritage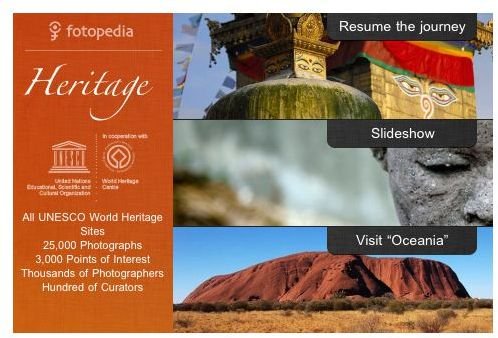 Fotopedia Heritage is an iPhone encyclopedia app that contains information about each UNESCO World Heritage site. Stunning photos and descriptive text take you on a journey through 3,000 points of interest. You can search for a specific place to visit or simply shake the iPhone for random exploration. The app also features a slide show that displays images from a database of over 25,000 pictures. There is an option to save an image as a wallpaper for the iPhone. Download the free Fotopedia Heritage app at the iTunes App Store.
Medical Encyclopedia
Medical Encyclopedia is a medical reference app designed by the University of Maryland Medical Center. It is a comprehensive medical guide for iPhone that contains over 50,000 pages. The app is divided into several sections including symptoms, injury, disease, surgery, nutrition, poison, and tests. There is also a section containing YouTube videos. There is a search function, and the content is updated regularly. Click this link for more medical apps for iPhone. The Medical Encyclopedia can be downloaded from the iTunes App Store for free.
Encyclopedia of Photography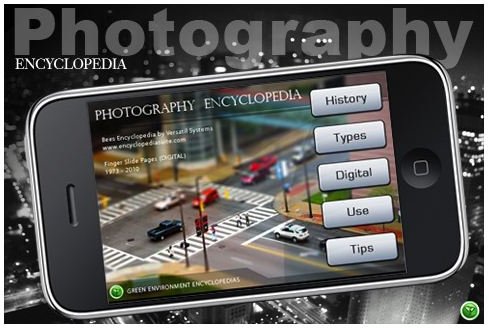 The Encyclopedia of Photography app for iPhone contains a history of photography. It illustrates the different types of photography and how each one evolved. There is a separate section dealing with the digital era of photography. Also, the app covers the various uses and applications of photography. Navigate within the articles with the intuitive touchscreen. The Encyclopedia of Photography is available at the iTunes App Store for $0.99.