How to Download and Install the iOS 4.2.1 Update and What Features it Includes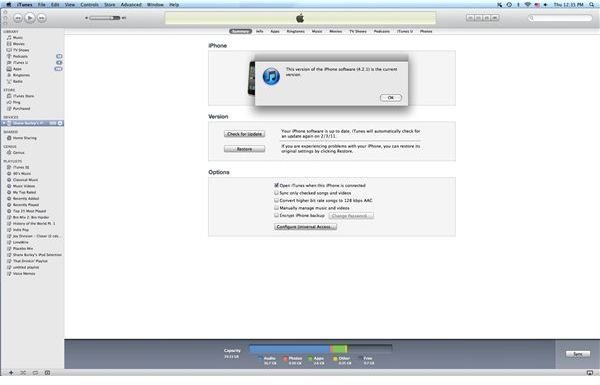 Starting At the iOS 4.2 Update
The iPhone's iOS 4.2 update was a major step forward for the basic iOS 4 iPhone operating system that marked the release of the iPhone 4. With the iOS 4.2 we saw additions like Game Center, fonts added to notes, updated iPhone Mail features, and a whole host of features for the iPad. This major iOS 4.2 update adds a major change to the infrastructure, but Apple also releases incremental updates to address issues that may come up with the iPhone's operating system. More recently, the iOS 4.2.1 update was released for the iPhone, iPad, and iPod Touch, and it is designed to fill the gaps that users have found in the larger iOS 4.2 update. Here is a look at how you can update your iPhone to iOS 4.2.1 and what features will be included with the download.
The iOS 4.2.1 Update Process
iTunes, especially on a Mac system, will recognize when you connect your iPhone to your computer, that the iOS 4.2.1 update is available for your iPhone. If you have ignored it or the message does not come up, you can easily find it in your computer's iTunes account and initiate the iOS 4.2.1 update.
Once you have plugged in your iPhone to your computer, go ahead and select it from under the Devices heading in the left hand panel of your iTunes display. In the Info tab of the main display you can select the Check for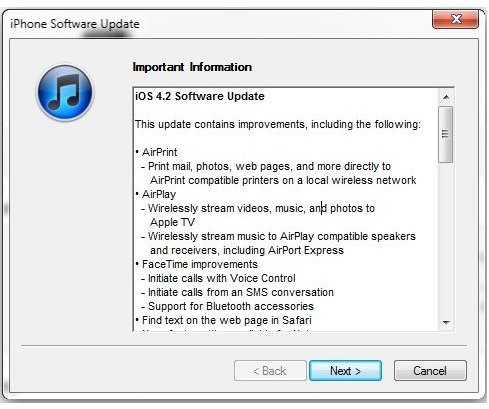 Updates button, and if you have already updated to the iOS 4.2.1 download, it will tell you that your iPhone is already up to date. If not, it will begin the download process. This will be followed by notification about the iOS 4.2.1 features that you will be getting with this download, as well as a Terms and Agreements listing that you must agree to. The menu system will be followed by a download initiation, that will be done entirely in iTunes, after which the software will then back up the iPhone. This is important in case there are issues with the iOS 4.2.1 and will ensure that your iPhone content will not be lost. Your iPhone will essentially be restarted, and you can watch a progress bar as it brings your iPhone up to date. The entire process will take anywhere from seven to fifteen minutes, depending on the speed both of your computer and your internet connection.
iOS 4.2.1 Features
The main set of iOS 4.2.1 features that were released were not actually as relevant to the iPhone, as they were ensuring that the rest of the devices in the network were able to receive the main feature components for the iOS 4.2 update. For many people, this will simply act as the iOS 4.2 update if they did not get it before.
In general, the iOS 4.2.1 features are somewhat marginal and based around fixing small issues. There were occasional iPhone Wi-Fi issues that came up with the release of the iOS 4.2 update, as well as problems with music skipping when used with a car stereo. Voice Over iP problems had persisted for users with iOS 4.2 as well, and the iOS 4.2.1 update includes patches to repair these issues.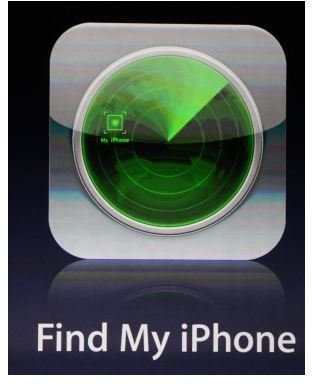 One major feature that may appeal to many iPhone users is that the Find My iPhone feature, that usually costs money with a MobileMe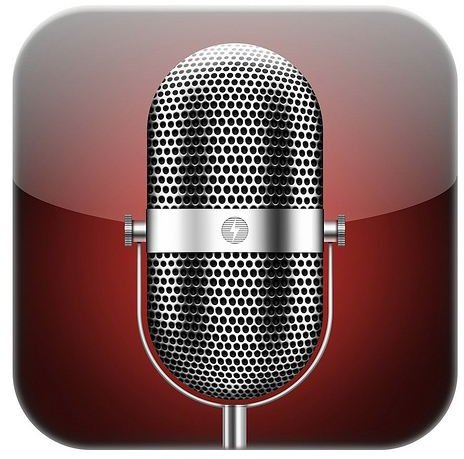 account, has become free for users with the iOS 4.2.1 update. This feature allows for users to utilize the iPhone's GPS features remotely, to find it if it has been lost or stolen, even locking the iPhone or having it emit a loud sound to make it easier to locate. It is only free, however, for iPhone 4, iPod Touch 4, and iPad users. This does not include iPhone 3GS and older models. Along with this, the Voice Memo application that comes standard on the iPhone, has a new icon image to add a new appearance.
On a special note, you will find that this will be the last iOS update for the first generation of iPhones. This means that iPhone owners up through the iPhone 3G will have to purchase newer models if they intend to remain current on the software.