iPhone LogMeIn and TeamViewer Remote Desktop Apps Overview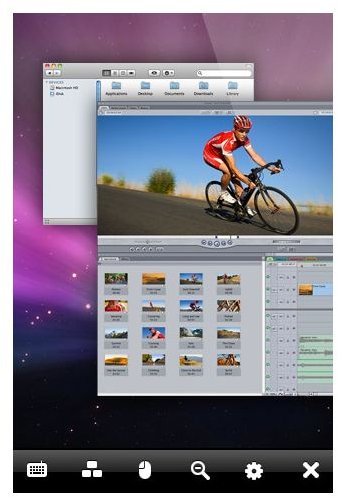 Remote Desktop Explained
Remote desktop is a feature that's been built into computers for a while now, originally conceived to help out tech support in tinkering with broken software without the need to visit the physical desk. But it's proven to be such a useful function that people have found all kinds of reasons to run their computer from far, far away.
Most recently smartphones, such as the iPhone, have breathed new life into the remote desktop, as it's a way to use all your usual software and access all your files while out and about, without needing to buy any additional programs other than a remote desktop application. Applications such as…
LogMeIn Ignition
LogMeIn is one of the remote desktop stalwarts, having provided computer-to-computer access via web browsers for a long time now. It was also one of the first to release iPhone, iPod touch and iPad applications to perform the same function, called LogMeIn Ignition.
This isn't the cheapest application out there, weighing in at a wallet-thumping $29.99, but to be quite fair it more than earns its money. A major benefit of this app over the others is that it's likely that any iPhone user interested in remote controlling their computer is likely to have already experimented with this notion via a desktop web browser, meaning they've probably already got a LogMeIn account. The Ignition app connects directly to that existing account, with all the same computers and access codes already available.
It also performs beautifully, with support for multiple monitors, different mouse control methods, pinch-and-pull zoom, and multi-touch gesture controls. If you want to hook up your iPhone and PC without any nonsense or additional work, LogMeIn Ignition is very hard to beat.
TeamViewer Pro
TeamViewer is a direct competitor to LogMeIn and offers very much the same service, plus a couple of additional functions that might just tip the balance for some users. As well as taking remote control of a computer, TeamViewer also allows you to share your own desktop with other people, either as passive viewers or active participants - great for virtual presentations or collaborative projects.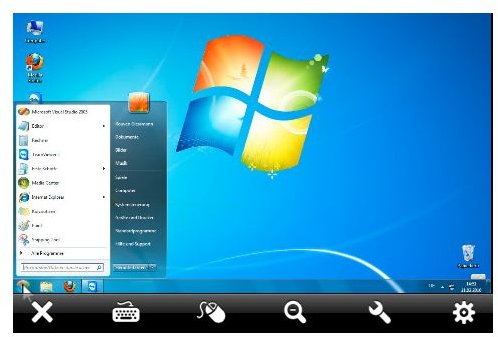 Its iPhone app, TeamViewer Pro, offers everything you can get from the desktop version after logging into your existing account. Full keyboard and mouse support, secure connections and an overview of all the computers on your partner list.
As simple as TeamViewer and TeamViewer Pro are to use once you're connected and running, there's some degree of complication around purchasing it. The free iPhone version is very appealing, but only offers non-commercial use. If you intend to use it for business, you need TeamViewer Pro, which weighs in at a staggering $99.
This odd – and rather extreme – pricing structure adds some deliberation to the decision, but once (or if) you can get over that obstacle, TeamViewer will certainly serve you well.
Jaadu Remote Desktop for Windows
The obscurely titled Jaadu Remote Desktop brings the price of the full remote desktop down a little, costing $24.99 for the fully featured software. It's also one of the few remote desktop apps that includes audio streaming from the computer to the iPhone, and has access to the mouse scroll wheel through its rather unique interface.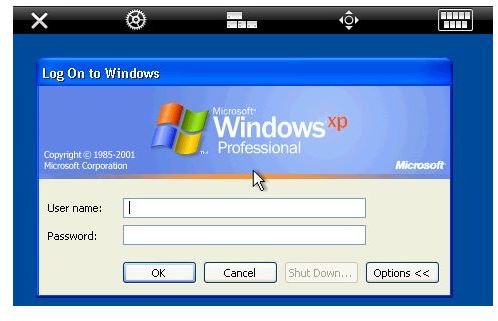 This interface takes a little getting used to, admittedly, but having been built from the ground up with the iPhone in mind, it does handle beautifully (with patience and practice). Full keyboard access is included, and a variety of gesture controls speed up the more common functions you'd perform if sat at the PC itself.
The downside is Jaadu is a Windows-only application, and doesn't offer the Mac or Linux support that its closest competition includes. Neither is it quite so simple for a novice to set up on the host PC, though it's very stable and secure once you've had tech support get it up and running.
If you know your stuff and want something tailored and functional for the experienced user, Jaadu should be on your list. Beginners beware, however.
JumiMouse+ Gamer's Edition
There are a selection of JumiMouse apps available for the iPhone, ranging from a free, limited access basic app, to a full-priced version designed for gamers to play on their computer from a distance. Even the most fully-featured and expensive in the range is an affordable $4.99, however, which makes this a strong contender among the bigger, better established remote desktop systems.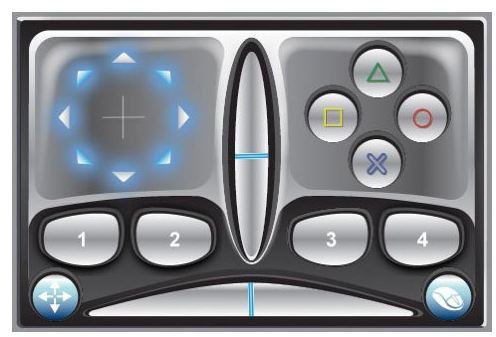 Alongside the full keyboard and mouse support that all remote desktop apps seem to offer, JumiGamer aims to differentiate itself by throwing in additional controller features. For example, the iPhone can be used as a wireless joypad or joystick while sat at your computer playing any number of games, from driving to shooting to flight sims.
It also offers a suite of remote controls for connecting to specific desktop software, such as Media Player, WinAmp and iTunes, and allows you to build your own custom remotes for other programs.
Jumi offers a different approach to simple remote desktop access (although it also offers that), so if you have a need for a more versatile app, start by looking at the free Jumi application and build up from there.