Top Five Golf Apps for iPhone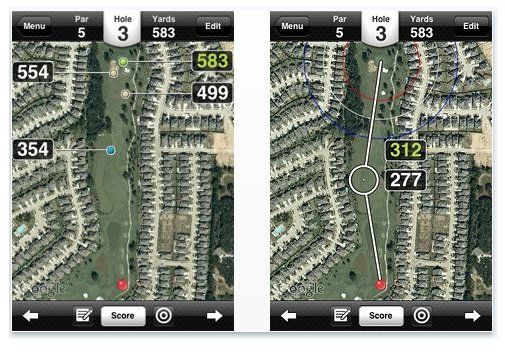 ProCreative Golf 10
This is the updated version of one of the most useful golf apps for iPhone ever, which was called ProCreative 9. This updated version now features high-resolution satellite imagery, auto-tracking of your position and distance to markers, zoom and pan sat images, GPS/manual shot tracking, auto image caching, auto-zoom, unlimited custom markers, custom markers editing, and more.
(Price: $19.99) (Download link)
Golfscape GPS Rangefinder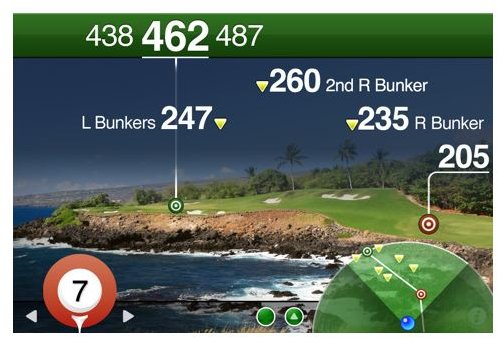 Here's an augmented reality rangefinder for your iPhone. It's a pretty useful golf GPS rangerfinder that gives you front, center and back green, up to 40 professionally mapped targets per hole, and more than 35,000 courses located worldwide. This golf GPS app for golfers with an iPhone pinpoints your position on the golf course - to let you identify potential hazards and choose your landing area. The app's GPS rangefinder display large numbers, front, center and back of green and up to 40 points per hole. It also has position indicators for each hazard and provides you with the distance to your target. (Price: $19.99) (Download link)
GolfCard Pro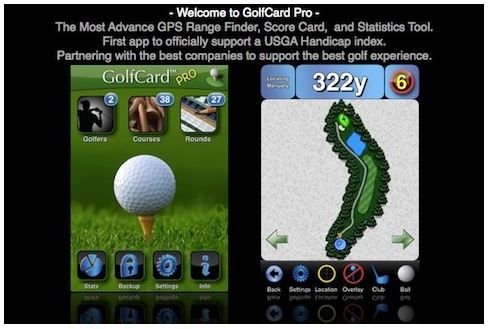 For the more serious golfer with an iPhone, here's the best iPhone app for you. It's an all-in-one app for both the casual and serious professional golfer. Its features include - scoring like a real score card, range finder with satellite or traced images, official USGA handicap index, side games, stats, and more. (Price: $9.99) (Download link)
iGolf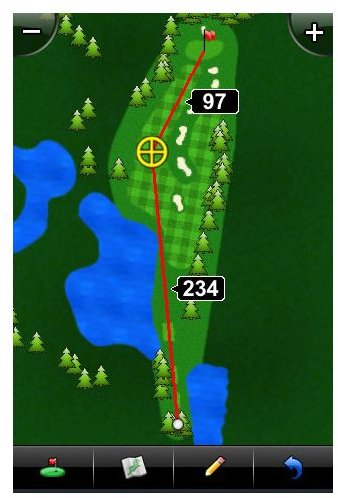 This is one of the best golf apps for the iPhone and it helps you improve your scores with free professionally mapped GPS distances to the front, center, and back of the green and custom points. It also lists more than 33,000 golf courses worldwide. The app is available in both free and premium versions. For free members, the app provides you with shot distance measurement, scorekeeping, handicap/statistic tracking, auto hole advance, latest golf news, and more. What make this iPhone golf app a standout are the following reasons - accuracy and reliability of service, as well as GPS data, and the employment of a dedicated mapping and audit team. (Price: Free) (Download link)
OhMyGolf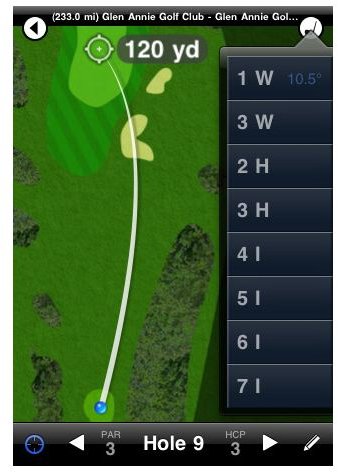 Finally, we have this useful iPhone golf GPS app. It lets you read your course map and get distance to the green or any point on the map. It also keeps scores for you and up to three friends, records every golf shot you've made, allows you to view detailed stats, more than 24,000 golf courses, and more. What's good about this app is that it does not require any internet connection for you to use most of its features. So you can use this iPhone golf app even if you're playing golf in another country. You are assured that you won't be charged any money for data. (Price: $19.99) (Download link)
Golf Apps for iPhone
If you want to see more of the best apps for golfers with an iPhone, check out our previous Top 5 Golf GPS iPhone Apps.