The Top iPhone E-mail Apps at the iTunes App Store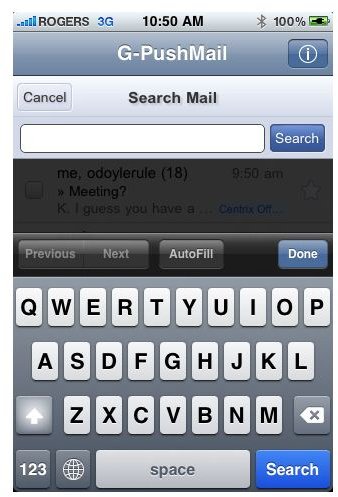 E-mail is Back
One of the ways that the iPhone, and really the smartphone line up in general, has changed mobile communication is by making email one of the standard ways to interact. Now using your email account is just as readily available as text messaging and phone calls, and the iPhone even presents its own Mail function that you can coordinate your account with. For some users, the iPhone Mail function may not be perfectly fitted to their own email use and they might seek out something more detailed or directed toward their own needs. Here are some of the best iPhone email apps that you can find to further customize your iPhone's infrastructure.
G-Push Mail
Gmail has become the email giant that is taking the lion's share of the market, mainly because its creation of new features and integrated applications exceeds what most users can even learn and use. The iPhone Mail function includes a direct link to Gmail, but G-Push Mail promises that it makes using your Gmail account even easier. This happens to be true, even though G-Push Mail does not really bring many new features that were not found within the existing email structure. What G-Push Mail does is allow you to do a full sync of everything in your Gmail account to your iPhone, including things like contacts. Multitasking is one of the main selling points of the G-Push Mail iPhone email app in that it allows for your mail to load up while you are working in other applications. If you are constantly dialed into Gmail and its growing list of features then G-Push Mail is going to be a good option to make it even easier to work with since you will not need to curb your use for the mobile platform like you would with the Mail function. G-Push Mail is only $1.99, so it is a good option.
ibisMail
Email is often boiled down to the essential functions by iPhone email apps in an effort to make it easier to manage on smaller devices, but for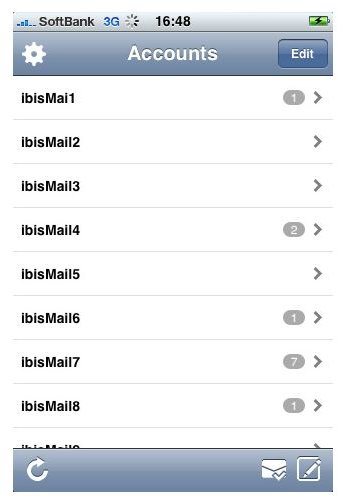 users who have dialed their iPhone into their daily life they may want a full service app. ibisMail, which is a little more spendy than G-Push Mail at $3.99, offers a lot of different features for filtering and viewing. When looked at specifically you will find that ibisMail may have the largest list of different features, some of which may be more than you need. You can put in different signatures for accounts, save a thousand messages per account used, develop templates for messages, and open attachments that may or may not be viewed within ibisMail. More than anything, you have the ability to both use specific filters to get just the mail that you actually want and connect to a whole range of servers. ibisMail is actually built on an older premise where a variety of email accounts and connections are needed, but for those that need advanced functionality in their iPhone email apps then this is going to continue to be one of the best options.
Email n' Walk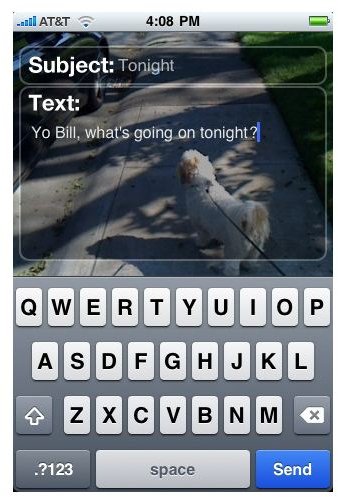 You will likely note that what makes Email n' Walk is that it is one of the only iPhone email apps that offers features that take advantage of the iPhone's technology in a way that conventional email from a computer never could. The basic premise of Email n' Walk is that you can compose an email message while you see the image of what's in front of you behind it. This utilizes the iPhone's camera, which creates a window through your iPhone and email message. This can be a lot of fun, even if it is not actually built in with a whole range of practical email features. Instead, this is kind of nice when strolling around and staring at your phone and a great way to spice up simple emails from your touchscreen.