Which iPhone 4 Should You Buy? AT&T iPhone 4 vs. Verizon iPhone 4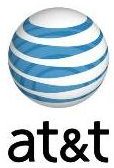 What's Your Best Option?
Apple completely revolutionized the mobile industry with the launch of the iPhone back in 2007. Along with Apple, another company benefited a lot due to the iPhone; it was AT&T, the exclusive carrier for the iPhone in the US. Despite offering a poor service and network, AT&T was used by many who were desperate to get hold of the iPhone.
However, a lot of people keen to buy an iPhone didn't get it, because they didn't want to switch to AT&T. Unless the iPhone was made available on another carrier, it may not have seen the same growth it had seen in the past.
Finally, after many iPhone rumors and much debate, the iPhone 4 is available on Verizon. It is exactly the same as the original iPhone 4 in terms of hardware specs and software, but it is CDMA instead of GSM. They have different data plans available, but both the phones are priced exactly the same on both networks.
But the comparison doesn't end there in the AT&T iPhone 4 vs. Verizon iPhone 4 battle.
AT&T or Verizon?
Both the GSM and CDMA iPhone 4 offer almost identical specifications. Both have iOS 4.x, 5 MP cameras, 1 GHz processors and 512 MB RAM. Both are priced at $199 for the 16 GB version and $299 for the 32 GB version.
The AT&T iPhone 4 has no unlimited data plans though, while the Verizon iPhone 4 does. While AT&T offers 2 GB data for $25 with $20 extra for tethering support, Verizon has an unlimited data plan for $29.99 with $20 extra for tethering.
The AT&T iPhone will have global roaming support, but the Verizon iPhone 4 won't. Both offer 3G connectivity, but the Verizon speed advantage won't work there. Neither phone supports 4G connectivity, and AT&T's 3G is faster than Verizon's.
AT&T iPhone users will also get upgrades earlier than the Verizon users and they can also use simultaneous voice and data, while Verizon iPhones don't support data and voice simultaneously.
But Verizon users will have one advantage. They will have the Wi-Fi Mobile hotspot option while AT&T users won't. The battery life is likely to be the same on both iPhones.
Also, if you enter a Verizon contract now, by buying the Verizon iPhone 4, you may not be able to upgrade to the iPhone 5 when it launches.
Which iPhone Should I Buy then?
If you are on AT&T, I wouldn't recommend switching to Verizon. If you are a new user, I would recommend waiting for the iPhone 5 – rumors are rife from either the usual and expected June release, or maybe even September or November; it depends how long you feel you can wait. If you want one urgently though, you could go with either network. Without 4G LTE, there isn't much that Verizon has to offer, except the promise of better call quality and a better network.
No one knows how Verizon's network would handle the inflow of a huge number of subscribers, the primary reason for the degradation of AT&T's network.
If you can't decide on an outright winner for your needs in the AT&T vs. Verizon iPhone 4 debate, you might also consider getting a 4G Android smartphone; especially if you cannot wait for the iPhone 5.
References