The Top iPhone Engineering Apps Available at the iTunes App Store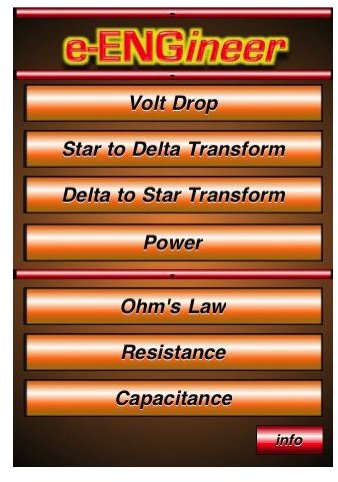 Smarter Phone
The iPhone has made leaps and bounds to mature beyond its image as a video game magnet and music centered smartphone. Industrious iPhone app developers have worked to market new functionality toward different professions, hoping that this will give the iPhone a more developed staying power among the working public. iPhone engineering apps have begun to claim their own corner of the App Store, bringing some of the tools that engineers find useful on a daily basis right to the iPhone touchscreen. Here is a look at a few of the best iPhone engineering apps available at the iTunes App Store.
E-ENGineer
Electrical engineering is one of the most consistent sub-fields, and much of its proficiency is based on the proper calculations that are needed during planning. The e-ENGineer iPhone app stands out as one of the best iPhone engineering apps because it centralizes some of the most important calculations that are going to be necessary for the average electrical engineer. Delta star transformation, volt drop, and others are built right in so that it stands as a ready-made tool to turn to when electrical equations are necessary. What marks e-ENGineer out is that it keeps its functionality simple and to the point, bringing an incredibly useful function into a design where electrical engineers could actually use it in a practical situation. e-ENGineer also only comes in at $1.99, which is nice for a professional iPhone app like this.
element14 Everywhere
The iPhone has really been marked for its ability to bring social networking to a purely mobile environment, and because of this there has been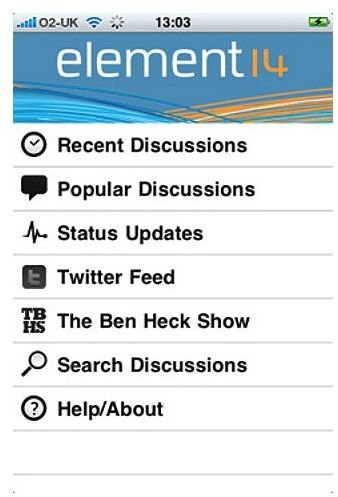 a lot of diversification among the social networking services. Element14 Everywhere is a social networking iPhone app that is focused on the field of design, but it caters more for electronic design engineers. The main point of element14 Everywhere is to connect with other engineers to really share what is going on with new technology and to create a community that would not have been possible a few years ago. Beyond this there is the ability to comment back and forth on new issues and topics and there is content built in that electronic design engineers should find indispensible. As with most social networking iPhone apps element14 Everywhere is free, which is always good for a professional iPhone app.
Download element14 Everywhere for Free
Engineering Professional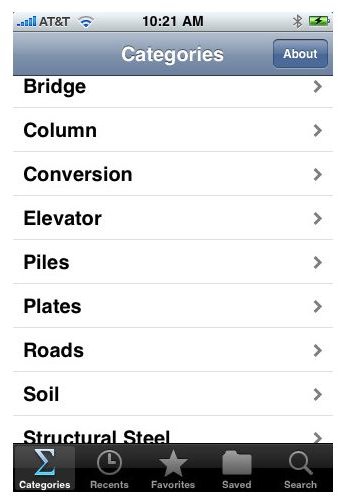 Formulas reign supreme for the working and studying engineer, and a professional iPhone app that provides all of these engineering formulas is going to stand out on top of most lists of iPhone engineering apps. Engineering Professional has been touted as one of the most complete iPhone engineering apps available because of its presentation of so many complex formulas. Do not let the simple presentation fool you, this app is about the sheer volume of usable content. Engineering Professional includes a mass of formulas from different fields of engineering, making this a real all-in-one tool that can be used liberally. You will have civil engineering formulas for things like elevators, roads, and pipes. Power plants and metalwork are brought in from mechanical engineering. The content itself is presented in a series of lists and categories, allowing you to put in favorites and save them for easy access when you are using it. There is enough here to keep most users busy for quite a while, as long as they take the time to identify the formulas that they will actually need. The only real drawback to Engineering Professional is its price, which is a fairly hefty $11.99.