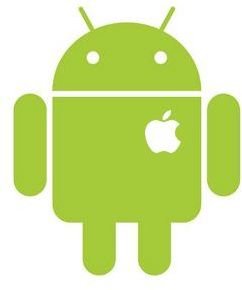 1. Android on iPhone
Now you can check out Android on your iPhone. The process is very simple, and doesn't even require a computer - just a jailbroken iPhone.
Launch Cydia > Manage > Sources > Edit > Add.
Type in https://repo.neonkoala.co.uk and press add Source.
Then, select Return to Cydia and from the list of sources, select Neonkoala.
Now, choose Bootlace and install it.
Select Return to Cydia.
Press the Home button to go back to the home screen.
From the home screen, tap the Bootlace icon and choose Download.
Once the download is complete, reboot your iPhone.
Once the iPhone has been restarted, tap the Bootlace icon to open it.
Locate and select iDroid and Hit install.
Next, install OpeniBoot from the bottom of the screen.
Once, the installation is complete, choose Configure and select which OS your iPhone will boot from and Save.
Now, tap on QuickBoot to reboot your device on Android.
2. How to get Push Gmail on your iPhone
To have Gmail on your iPhone, you only need to follow these steps and have OS 3.0 or later.
Steps
Settings > Mail, Contacts and Calendar > Add Account >Microsoft Exchange > Type in your Gmail email > Skip Domain > Type in your username and enter your password.
A pop - up stating 'unable to verify' will appear. Click accept to let it verify the account information.
Enter server name: m.google.com and let it verify information.
Select the items you want namely, mail, calendar, and contacts.
Then, go to Fetch New Data and click Push.
And, you're done!
3. Enable Native Tethering on iPhone
TetherMe allows native tethering on iPhones running iOS 3 and iOS 4. All you require is a jailbroken iPhone and a USB cable or Bluetooth to use TetherMe. The software can be enabled to work with almost every network carrier by using the APN settings. TetherMe costs $1.99 and is available in the BigBoss repository of Cydia.
4. Sync iPhone with Multiple Computers
You can only sync your iPhone with one iTunes library at a time but if you want to sync multiple computers, then follow these instructions.
Notes
Here Computer 1 corresponds to the usual computer and Computer 2 stands for the new computer you would like to sync with your iPhone.
Backup iTunes Music Library.xml and iTunes Music Library on Computer 2.
Download Hex editor.
Instructions
On Computer 1, open "iTunes Music Library.xml" with Notepad and locate Library Persistent ID by using Ctrl+F.
Once you have got the Library Persistent ID, copy it between and .
Next, repeat the steps to find the Library Persistent ID on computer 2 and replace it with the code from computer 1.
On computer 2, open the iTunes Music Library via Hex Editor.
In the Hex Editor, go to Edit then Replace.
In Find, insert the Library Persistent ID from computer 2 and replace it with the Library Persistent ID from computer 1. Save the file and close the window.
Plug in your iPhone on computer 2 and launch iTunes.
Choose to manually manage music and videos and you will not be prompted to delete your data.
5. AskToSend iPhone Hack
At times don't you feel that you could have sent that SMS as an email or vice versa. AskToSend does just that. This app modifies the SMS and Mail apps to add a confirmation dialog that inquires if you want to send the message as an email or SMS, when you press Send. This neat tweak directly integrates into Mail and messages and is customizable via Preferences. It's available for $0.99 in Cydia.
6. Enable or Disable iOS Features
In order to enable or disable iOS features, you require a jailbreak app called MyOS. For example, if you want to enable multitasking on your iPhone, MyOS can enable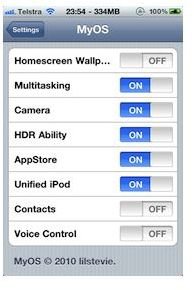 it for you. It can enable/disable features like multitasking, home screen wallpapers, unified iPod, AppStore, Contacts, HDR, Game Center, Camera.app and Voice control.
MyOS supports iPhone 4, 3GS, 3G and is available on Cydia for $0.99.
7. How to Turn Off the iPhone's accelerometer
Though the accelerometer is a cool feature on the iPhone, it can be equally annoying when every time you move in bed while reading on the iPhone, the screen rotates. Here's how to turn it off.
Jailbreak your iPhone > Go to Cydia > Find Boss Prefs > Install.
Go back to Cydia > Find Rotation Inhibitor > Install.
Now, to toggle rotation on and off, just open Boss Prefs and choose the options.
You can only lock your screen in a portrait mode via this method.
8. How To Quickly Move Apps Between Pages
Moving an application between pages can be very annoying for an iPhone user. Most iPhone users fail to recognize that all apps can be moved, even the ones on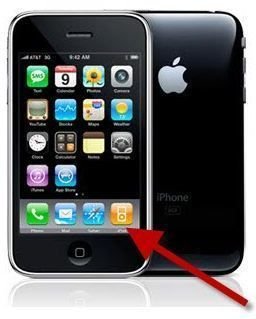 the dock at the bottom of the screen. Now, let's assume that you want to move an app from the first page to the last one. Rather than dragging the app to the last page, simply move it to the dock, scroll to the last page and drag it in from the dock.
9. Stop App Crashes
Follow any one of these suggestions to stop iPhone application crashes.
Delete and Re-install the application.
Reboot your iPhone: Switch off your phone, wait for 30 seconds and switch it back on. This suggestion works quite often.
Restore your iPhone. But remember to back it up first as restoring wipes all data on the phone and then rewrites.
10. Add an Extension to a Phone Number
Here's how to add an extension to a contact's phone number.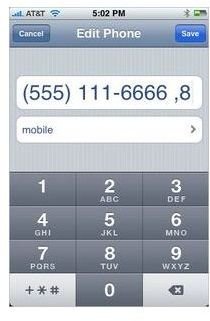 Select the contact > Edit.
Tap on the phone number and press +*# from the bottom left corner.
Next, press pause, which will insert a comma next to the phone number.
Now type in the extension.
11. CallLock: An iPhone Hack For iPhone Proximity Sensor Issue
The iPhone 4's tremendously sensitive proximity sensor causes calls to be unintentionally hung up, dialed or muted. Though the iOS 4.1 software update did fix this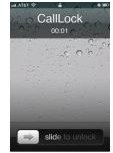 issue, some users are still facing the problem. If you are one of those users, who are still facing this issue then jailbreak app CallLock is just for you. As the name suggest, CallLock locks your iPhone when an outgoing or incoming call gets connected. Simply install this app via Cydia and access it through Settings.
12. Five-Column SpringBoard
If you like the idea of increasing the number of icons on your iPhone home screen then the Five-Column SpringBoard app that adds a fifth column of app icons to your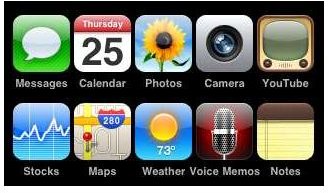 iPhone's home screen is for you. The app is available for free on Cydia. Follow these instructions to install Five-Column SpringBoard on your jailbroken iPhone:
Launch Cydia > Locate and Install Five-Column SpringBoard .
You'll see an extra row of icons on your Springboard once the app is installed.
13. Five Icon Dock and Five Icon Switcher
Five Icon Dock and Five Icon Switcher like Five-Column SpringBoard try to squeeze in more app icons on to the iPhone's home screen. Five Icon Dock adds an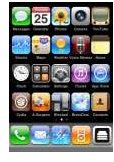 extra app to the iPhone dock and the Five Icon Switcher adds an additional application to the task switcher.
Follow the given instructions to install these free apps on your jailbroken iPhone:
Launch Cydia > Search Five.
Select Five Icon Dock and Install.
Once you have reloaded the iPhone dock with an extra icon, go back to the search results.
Now, locate and install Five Icon Switcher.
You'll see five apps in the task switcher, once it's installed.
14. iOSFlashVideo Bookmarklet: Watch Flash Videos Without Jailbreaking iPhone
If you own an iPhone, you must be aware that Flash content doesn't work on your device. However, hackers haven't stopped figuring out ways to run Flash content on an iPhone, iOSFlash Video Bookmarklet is one such way. This tweak allows users to watch Flash videos from sites like Flickr Video, Vimoeo, Dailymotion etc.
Follow these instructions to setup iFlashVideo Bookmarklet on your iPhone.
From your iPhone's Safari browser, open https://iosflashvideo.fw.hu/ and bookmark the page.
Once the bookmark has been added, go to the Safari bookmarks and edit iOSFlashVideo bookmark. Erase everything before javascript from the URL field.
Next, visit any page that uses Flash content like YouTube.
Now to watch flash content, just tap the bookmark icon, select iOSFlashVideo and the Flash video will load on your iPhone's browser.
15. Snap Photos on iPhone With Volume Buttons
Apple removed iPhone app Camera+ after its developer revealed to iPhone users how to use the volume buttons as a camera shutter button. If you liked that app,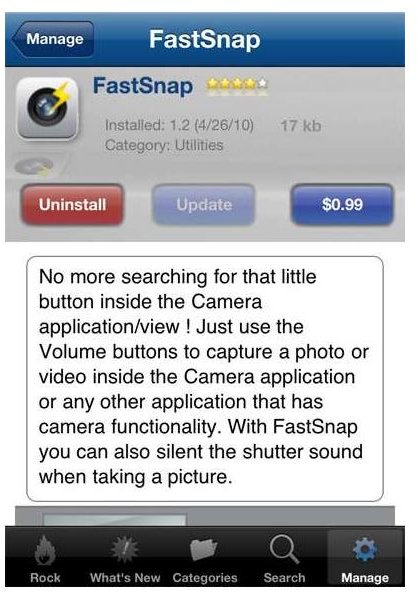 then you will definitely love FastSnap , an app that performs similar functions on jailbroken iPhones. This app allows users to make use of volume buttons to capture pictures or videos via iPhone's camera application. You can also mute the shutter sound, while taking pictures. This useful iPhone hack costs $0.99