Best Fashion Apps for iPhone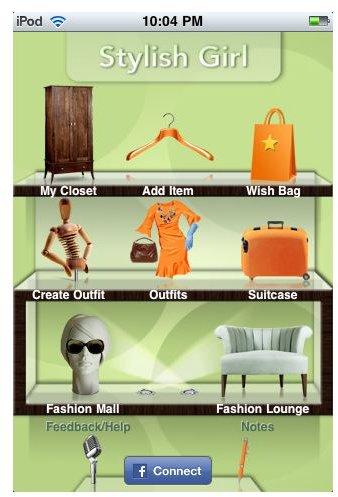 Wardrobe Organisers
The fashion savvy amongst us know that there is a lot more to fashion than throwing an outfit on. If you're always on the go and you spend time wondering what in your wardrobe you could possibly wear and accessorise for that big night out on Friday, then this free app is for you. The ultimate styler that is Stylish Girl, and for the boys Cool Guy, categorises everything in your wardrobe from underwear to dresses to accessories to shoes, you'll need to enter a picture of said items but it's simple and trust me, from someone who has been using this app for a only month it is well worth your time. You can create outfits, view your closet, copy items to your virtual suitcase for holidays and weekends away and shop online, matching clothes against your own. There are also some great preset blogs which you probably wouldn't stumble upon if it weren't for this brilliant organisational iPhone fashion app.
Also definitely worth a look is StyleBook $3.99 (UK version £2.39) which is another popular choice with many happy followers, this app doesn't have all of the features of Stylish Girl but it does act as a great wardrobe organisational tool with the ability to edit the background of photos, resize and add layers.
Shoe Organisers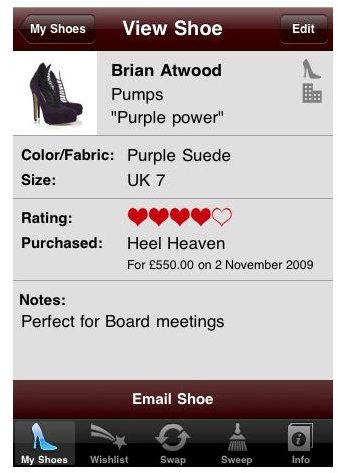 For those of us who are serious shoe addicts and have more pairs than you can picture in your head, myShoebox $2.99 (UK version £1.79) is the app you'll love. Working in a similar way to Stylish Girl, it will categorise each pair of shoes and the swap and sweep options allow easy de-cluttering. If donating shoes to charity or having a clear out you can look easily through your collection and add selected pairs to the appropriate list without having to dig deep into your wardrobe.
In addition to the features above you can nickname, rate, add material details and even note where you bought each pair for easy reference. Same goes for the wishlist, if you have a few pairs you're saving for just add them here with a note of where you saw them and price. The stylish and easy interface just makes this app the perfect choice for shoe organisation.
Inspiration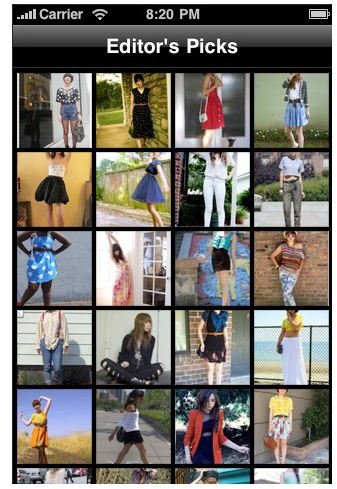 If it's fashion inspiration you're looking for there are some great fashion iPhone apps out there. We love Chictopia, free, for its real people editor picks. You can browse through chic styles and view entries on the Chictopia blogs from which they appear, telling you more about the outfits, the inspiration behind them, where they were worn and so on. Simply great if you're looking for that inspiration before a shopping trip or wardrobe overhaul.
Another free iPhone app which is just great for those inspiring pictures is Chicfeed which brings together photos from six top fashion blogs, the only downside being there is no favourite button!
Shopping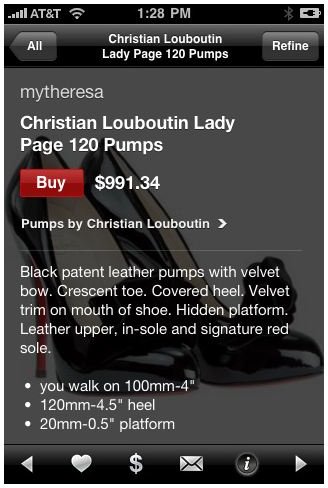 If you're looking to shop on your iPhone for the best fashion finds you need go no further than the free ShopStyle app, for over 300 retailers including Karen Millen, Net-a-Porter, Gap, Asos, Coast and much more you're bound to find what you're looking and then some. The search options are vast, viewable by size, colour, material, shops and a few more and so added to its sleek and well laid out design ShopStyle is the clear leader when it comes to iPhone shopping.
Warning: Shopaholics enter at your own risk!
iShoes is also another clear winner in the shopping category, with over 100 retailers and 50,000 pairs delivered straight to your iPhone, a search option, wishlist and post to Facebook option the shoe lovers will be in total paradise.
Style Advice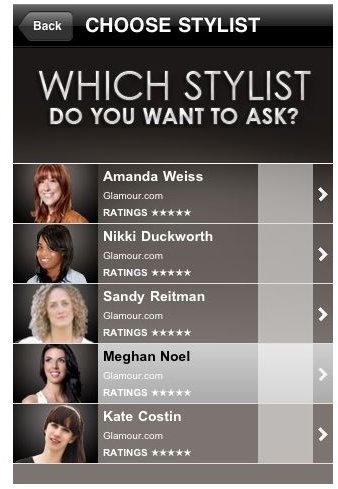 This choice for style advice was simply no question, it has to be Glamour Ask A Stylist which is like having your own personal stylist on call 24/7. Say you're out shopping, alone, and you see two great outfits but your budget will only stretch to one, what do you do? Now you just need to whip out your iPhone and send the picture to Glamour's stylists and they'll give you their advice within 15 minutes. Same if you're unsure what to wear in the morning or for that work night out.
One other simply great thing about this handy free app is that you can also put your outfits to the public vote and give advice to others. Simply the best app for fashion advice, the girls are very friendly and sweet but evidently know their stuff.
We also love Fashionfreax Street Style for its growing popularity on the social networking scene for street style. Simply create your account, upload your outfit you need advice on and let your peers give you their opinions and words of advice.
News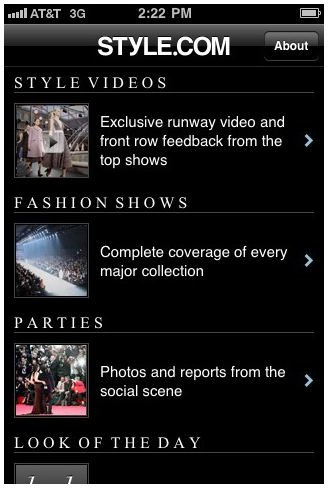 For all of your free fashion news at your fingertips Style.com has it all, you have all of the current news and trends, menswear, and couture runway coverage from New York, Paris, Milan, and London, look of the day and the sites blog, accompanied with serious fashion journalism and coverage of the global party scene. The passion for fashion is evident on every sleek page and once you start viewing it's hard to pull yourself away.
Still unsure? Style.com's archives go back 10 years so that's a lot of runways to catch up on.
Individual Designers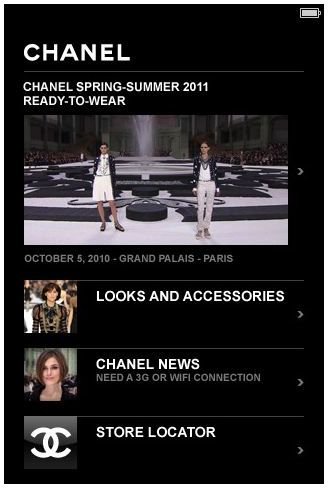 There are hundreds of individual designer fashion iPhone apps out today and the ones you go for are really down to personal taste but we've narrowed down a few which are clearly a step above the rest in terms of content and user friendliness.
What are your opinions? Do you use any of these fashion iPhone apps? If there are any others you'd recommend just leave a comment!