HTC 7 Trophy Review - The Trophy of Windows Phone 7 Handsets?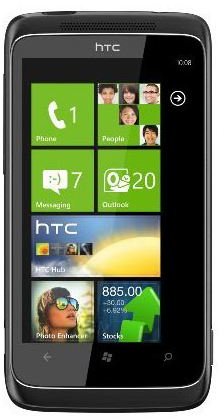 The HTC 7 Trophy, exclusively available in Europe and New Zealand through Vodafone is yet another addition to a large line of Windows Phone 7 smartphones. It has been a familiar name for quite some time, originally showing up in 2009 as the HTC Spark, but soon the ideas and rumors died down. On October 11th, HTC made an announcement, a line up of Windows Phone 7 smartphones, one of which was the HTC 7 Trophy. It was finally made available to the public on October 21st and the first one was sold in New Zealand.
Specifications:
Dimensions: 4.67 x 2.42 x 0.47 inches (118.5 x 61.5 x 12 mm)
Weight: 4.94 oz (140 g)
Display: 3.8 inch LCD capacitive touchscreen display, 480 x 800 pixels
Memory: 8 GB
OS: Windows Phone 7
Processor: 1GHz Qualcomm Snapdragon (QSD8250)
Camera: 5 MP camera with LED flash
Connectivity: GSM 850, 900, 1800, 1900 / UMTS 900, 2100
Data: EDGE
Bluetooth: Bluetooth 2.1, Stereo Bluetooth
GPS: GPS with A-GPS
Battery: Li-Ion 1300 mAh
Design and Display (3 out of 5)
The HTC 7 Trophy is a fairly well designed smartphone. It doesn't have any really attention grabbing features to make it stand out from the crowd. It has an average candy bar design. Dominating the front is a 3.8 inch LCD capacitive touchscreen. Not a real eye opener with the likes of AMOLED and S-LCD technology, but still a clear display. There's a silver lining that wraps around the front, giving it an almost iPhone 3GS feel but that's where any comparisons to an iPhone stop.
Below the display are the three now familiar, Microsoft mandated shortcut keys; Back, Start and Search. To the left is the volume rocker and the microUSB. Opposite, on the right resides the camera dedicated button. Up above, along the top are the 3.5 mm headphone jack and power button. The 3.5 mm headphone jack is at a slight angle, meaning your headphones, when plugged in, still look like they're not fully plugged in. A bit of the jack is exposed.
Behind the 3.8 inch display is a matte black finish with a 5 megapixel camera display prominently at the top center, along with the LED flash. The speaker is next to the camera, this design is very prominent in many other HTC phones as well.
Overall, in the current lineup of Windows Phone 7 handsets, the HTC 7 Trophy really blends into the background with its familiar design and average feel. There's really nothing too special in the design to make it feel like a powerful phone. The faults really stand out when it is held side by side with a Dell Venue Pro, which just feels more solid and professional.
Hardware and Software (2 out of 5)
The HTC 7 Trophy, like all other Windows Phone 7 devices has strict requirements to meet, including a 1 GHz processor and 512 MB of RAM, as well as a minimum of 8 GB of internal storage. HTC didn't try to differentiate the Trophy in any way and it seems they really just aimed at the minimum requirements and targeted them, nothing more. The phone is being marketed as the gaming phone for the Windows Phone 7 lineup. So currently the HTC 7 Mozart is for pictures, the HTC 7 Surround is for sound and the HTC 7 Trophy is for gaming from the looks of it. Sadly, only the HTC 7 Mozart seems to be hitting what it's targeted for due to the 8 megapixel camera.
The phone doesn't have anything to distinguish it as the 'gaming' phone of the series. There's no physical keyboard, or physical control pad, nothing to make it stand out as the gaming phone. Oddly enough, third party applications, which includes games, seem to load slower than they do on other Windows Phone 7 handsets. When compared to the Samsung Omnia 7, the HTC 7 Trophy loads games slightly slower. Even with the exact same specs, something is different, causing third party applications to load slower.
On the software side, the Trophy runs on Windows Phone 7 and of course, has the HTC Hub application.
User Interface and Features (3 out of 5)
There's really not much that can be covered about the user interface of the Trophy that hasn't been covered in other reviews of Windows Phone 7 handsets. One of the risks handset manufacturers took when creating smartphones with Windows Phone 7 is to abide by Microsoft's strict requirements for both hardware and software. This means that all Windows Phone 7 handsets are practically identifical when it comes to the operating system, there are no overlays that HTC can develop and put on top. With no other unique features to distinguish the phone when it comes to user interface, the HTC 7 Trophy ranks as average.
The same goes for the features of the phone. The 5 megapixel camera with LED flash is the bare minimum that every Windows Phone 7 handset currently has. There are no unique features specifically for the HTC 7 Trophy.
Final Verdict (3 out of 5)
The HTC 7 Trophy is truly a run of the mill Windows Phone 7 handset. It really is the bare minimum of what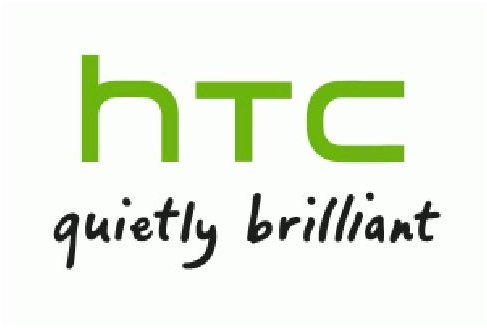 Windows Phone 7 handsets will be. One of the worries with Windows Phone 7 is that with each new handset that's released, it's harder and harder for it to be sellable to the market. Microsoft has tried to use Apple's idea of ensuring the hardware works with software, but unlike Apple, Microsoft has left the manufacturing of hardware to third parties. With the Apple iPhone, there's only one company that manufactures and sells it, meaning there's no reason for uniqueness on each iPhone. With the Windows Phone 7 handsets, there's nothing to make someone buy an HTC 7 Trophy over a similarly made phone, such as the Omnia 7.
Overall, the Trophy shows what a Windows Phone 7 handset is like, with no real effort to make it stand out. For most consumers that may be fine, but in a highly competitive market, this release really just blends into the background and ranks as an average smartphone. HTC's slogan is "Quietly Brilliant" and the HTC 7 Trophy really hits the "Quiet" portion but misses on the "Brilliant" half.
References