T-Mobile myTouch 4G by HTC Review - T-Mobile's Bold First Strike Against AT&T, Sprint and Apple
T-Mobile myTouch 4G by HTC Review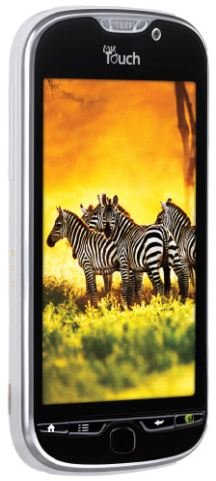 With the recent transition to a new CEO, T-Mobile has really kick started their engine to take on the competition. In previous reviews, I spoke about T-Mobile's HSPA+ network being incredibly fast and in my T-Mobile HTC G2 review, mentioned it briefly as an advantage. Originally considered 3.5G, as it is a slight upgrade to their existing 3G network, T-Mobile has moved forward and rebranded HSPA+ as their 4G network. The myTouch 4G by HTC is T-Mobile's bold first attempt at launching their 4G network advertisements as well as launching a beautiful and powerful smartphone.
T-Mobile myTouch 4G by HTC Specifications:
Dimensions: 4.80 x 2.44 x 0.43 inches (122 x 62 x 11 mm)
Weight: 5.00 oz (142 g)
Display: 3.8 inch LCD capacitive touchscreen, 480 x 800 pixels
Memory: 4 GB + up to 32 GB MicroSD (8 GB included)
OS: Android OS 2.2
Processor: 1 GHz Qualcomm MSM8255 Snapdragon
Camera: 5 MP camera, autofocus (2 Cameras, 1 front facing) with LED flash
Connectivity: GSM 850, 900, 1800, 1900 / UMTS 1700, 2100
Data: EDGE, HSPA+ (T-Mobile's "4G" network)
Bluetooth: Bluetooth 2.1, Stereo Bluetooth
GPS: GPS with A-GPS
Battery: Li-Ion 1400 mAh
Design and Display (4 out of 5)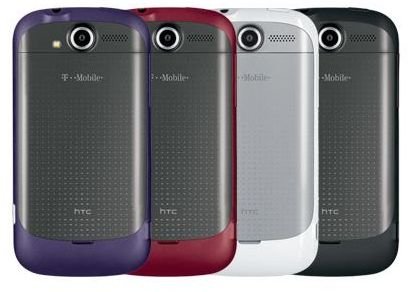 The T-Mobile myTouch 4G by HTC is a very well designed smartphone. Like many of the current Android smartphones in the market, the myTouch 4G has a candy bar design with a nice 3.8" display taking up the majority of the front. Though it doesn't measure up to the Samsung Captivate's Super AMOLED screen, the LCD screen is still good enough for general use and still has a wide viewing angle. Above the display is a small front facing camera used for video chatting, below the screen are the familiar Android shortcut buttons: home, menu and back. You'll notice search wasn't listed, as the myTouch 4G has replaced the search button with the 'Genius' button, which will be explained in the User Interface section. Below the shortcut buttons is the optical trackpad, a nifty little addition to the myTouch 4G. The right side of the phone has the sole camera button, opposite on the left is the volume rocker and the microUSB. At the top resides the power button and 3.5 mm headphone jack.
What really makes the myTouch 4G by HTC from T-Mobile stand out is the fact that it comes in 4 colors, white, black, red and plum. In addition, it has stainless steel parts which really makes the myTouch 4G feel more sturdy than the Samsung Vibrant. The 4 colors are really the finishing touch to make the myTouch 4G stand out above its competitors, as most models are released in just a solid black version and later a white version, sometimes followed by a 'limited edition' color.
Hardware and Software (5 out of 5)
The T-Mobile myTouch 4G by HTC packs quite a punch in a lovely design. Packing a 1 GHz Qualcomm MSM8255 Snapdragon, the myTouch 4G has more than enough processing power to run multiple applications at the same time without any lag. Unlike the previously released Samsung Vibrant, the myTouch 4G seems to run more smoothly and very rarely did the phone ever freeze up due to it needing more processing power.
Under the hardware resides Android 2.2 (Froyo) with a bit of T-Mobile flair mixed with HTC Sense. This is one of the first T-Mobile phones to be released with Android 2.2 preinstalled. Android 2.2 of course allows the T-Mobile myTouch 4G to use Flash while browsing. While some people may say that doesn't mean much as there aren't a lot of Flash sites out there, it's very surprising to see how limited you are once you start browsing with a smartphone incapable of loading Flash.
User Interface (4 out of 5)
The myTouch 4G has a very easy to use interface. Users of Android phones will quickly adjust to the T-Mobile addons along with the bit of HTC Sense that was put over Android. The T-Mobile myTouch 4G by HTC is extremely easy to use, slide your finger across the display to switch from screen to screen, click icons to load applications, hold them and hover them over the trash can to delete, they're all easy to use and consistent with previous Android smartphone releases.
Similar to previous myTouch handset releases, the myTouch 4G can be customized to suit your professional work life as well as your personal life. Using widgets, preloaded applications, and wallpapers, you can really customize and mold the myTouch 4G. Combined with the 4 different colors you can choose from, the customizable interface really makes the T-Mobile myTouch 4G by HTC a unique phone, just for you.
The new piece of user interface would be the button that replaced search, the 'Genius' button. This is more of a command line interface to set commands or ask questions without having to type. It's an interesting addition, it's easy to use and it gives the myTouch 4G an interesting little feature that you won't find elsewhere.
Features (4 out of 5)
The T-Mobile myTouch 4G has got some great features added in. As the first T-Mobile handset to have a front facing camera for video chatting, the myTouch 4G has taken this and run with it. Utilizing the "nation's largest 4G network" the myTouch 4G can stream video chats wherever you're located… which is a bit of an overstatement. The video chatting was a hit or miss, at times only video seemed to stream while audio apparently lagged out or disappeared, while at other times the audio came in clear but the video feed decided not to come through. This was a bit frustrating at times and puts the testers of the phone in question.
One other thing to note is that while the "4G" network may be considered the nation's largest, T-Mobile's network still does not have the range that many of its competitors do. Deep in the city the network was fantastic and the video chat worked more often than not. The application of choice was Qik and video chatting was actually very fun while the network speeds were strong. Do expect to get a few glances while you sit in a bus or on a bench talking to a friend, though it's highly ill-advised that you try this while walking or driving. However, once outside the city where the "4G" network seemed to have a lower signal, that's when things fell apart. Hopefully T-Mobile expands a bit more with their network to guarantee better connections.
The 5 megapixel camera with LED flash is a welcome addition, offering some fairly high quality pictures as well as smooth video recordings. The only fault would be that the camera application is not the stock Android camera application which had a bit more customizablility.
Call Quality and Connectivity (5 out of 5)
Call quality was great with the myTouch 4G. Callers were able to hear clearly and voices on the phone were clear as well. At times the volume seemed a bit low, even at the highest setting, but overall it was still crystal clear. The T-Mobile myTouch 4G performed just as well as any other currently released T-Mobile smartphone and there were never any dropped calls, which was a huge plus compared to T-Mobile's competitors.
The huge factor for the T-Mobile myTouch 4G by HTC is the data connection, HSPA+, or what T-Mobile has dubbed 4G. It truly is questionable whether T-Mobile's HSPA+ connection can be called 4G, but considering Sprint is calling their WiMax network 4G, it makes sense that T-Mobile would capitalize. The data speeds on the myTouch 4G were incredible, averaging around 9 to 10 Mbps down. What's amazing is that T-Mobile's HSPA+ network is set to reach up to 21 Mbps! Though the T-Mobile G2 is also enabled to use HSPA+, T-Mobile has apparently pushed aside any marketing for the G2 in favor of the myTouch 4G.
Once again, however, these speeds were able to be reached in the city where 4G was strong. Once you run outside of the ranges and you fall off the 3G network, you'll also effectively fall off the "4G" network. This limited range can be frustrating for some folks, so it's a good idea to ensure you have coverage where you live.
Final Verdict (4 out of 5)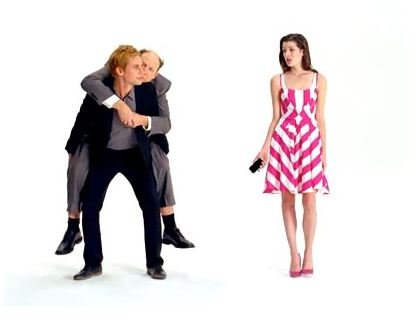 The T-Mobile myTouch 4G by HTC is a definite 'must have' phone for 2010. Though it is ranked as 'Good', it really is on the upper echelon of the 'Good' range, just barely missing the 'Excellent' range. The T-Mobile myTouch 4G really offers a great blend of technology along with customizability, with the 4 available covers and the myTouch/HTC Sense mixture UI. The stainless steel really gives this phone a sturdier feel than the plastic-like Samsung Vibrant. Of course, that sturdiness does come at a cost, giving the myTouch 4G a bit more weight.
Overall, the T-Mobile myTouch 4G by HTC is a bold new move by T-Mobile, not only in releasing a handset that people will take notice of, but also in their marketing department. T-Mobile has tossed their first stone at both Sprint and AT&T, as well as even Apple. Their latest commercial takes a stab at the Apple iPhone 4 and the burdening AT&T network, while their latest campaign of being the "nation's largest 4G network" is a strike at Sprint and their first ever 4G network. Once has to wonder if the T-Mobile myTouch 4G by HTC is the first step in T-Mobile's road to the top or if it will be T-Mobile's swan song as their competition decides to move and destroy them in the marketing department.
The T-Mobile myTouch 4G by HTC was released on November 3rd, 2010 and is available for $199.99 on a 2 year contract directly from T-Mobile.