HTC Wildfire Preview: Best Budget Friendly HTC Smartphone
HTC Wildfire Introduction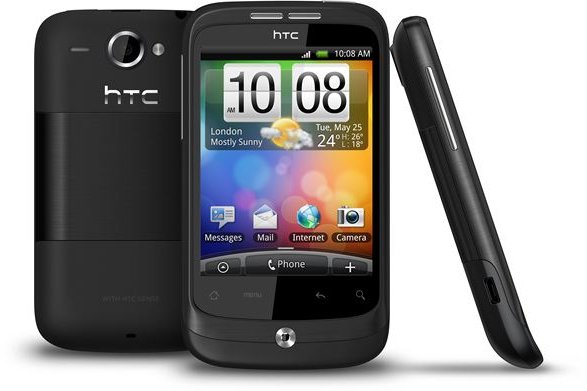 The HTC Wildfire, due for release in Europe and Asia in quarter three of 2010, is made for those who want an HTC Desire but need to stick to a stricter budget. The Wildfire, as some put it, seems to "fan the flames of Android" and it fans those flames just as well as any other HTC does. HTC has a great reputation for their well known and even better built smartphones and the HTC Wildfire is another example of HTC's well placed ingenuity.
Design: Oh the Colors! (4 out of 5)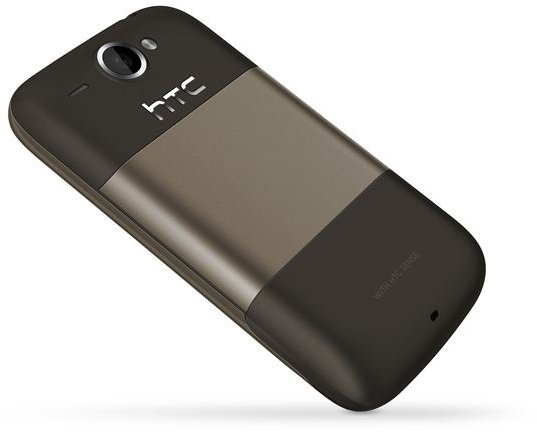 The HTC Wildfire is much like the HTC Desire when it comes to looks and its candy bar body. However, the feel is somewhat different and more like the Tattoo; ultimately, the Wildfire is a mixture of both. The HTC Wildfire is slightly shorter than the Desire at 4.2 inches tall and slightly wider at 2.4 inches, which is .04 inches wider and the Wildfire is only a millimeter thicker, but because of its shorter stature, it does seem much "fatter" somehow. Because this is a full touchscreen smartphone, the Wildfire has no physical keyboard. However, the full onscreen QWERTY of most HTC smartphones does the job intended and this one is sure to be no different. As for the weigh-in, the HTC Wildfire comes in at 4.6 ounces complete with battery.
The HTC Wildfire comes in an array of colors including red, white, black and brown. The touchscreen, which is a capacitive 3.2 inch, takes up almost the entire front of the smartphone. However, considering the screen size, one would think it would offer a better resolution because at 240 x 320 pixels (QVGA-which is part of the low price factor), the screen tends to struggle a bit when displaying graphics, photos and other media.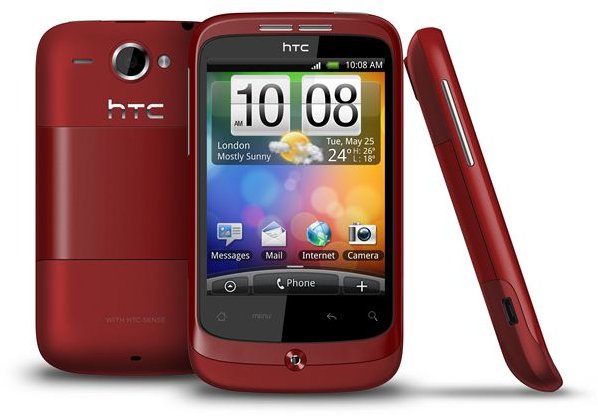 Speaking of other media, the HTC Wildfire is packing a 5-megapixel camera, which is becoming quite a typical camera size for HTC smartphones. It will also have autofocus and flash attached, in addition to the Geotagging feature that is becoming quote popular of late. Additionally, the video formats for playback include .3gp, .3g2, .MP4, and .WMV (Windows Video 9) and records with .3gp. As for audio, the Wildfire has the standard 3.5 mm headphone jack and a playback capability for .ACC, .AMR, .ogg, .M4A, .MID, .MP3, .WAV, .WMA (Windows Audio 9) along with the usual USB 2.0 port. Overall the design seems much like any other HTC smartphone and as such, should be just as easy to hold in the hand and use.
User Interface: Android & Sense UI (5 out of 5)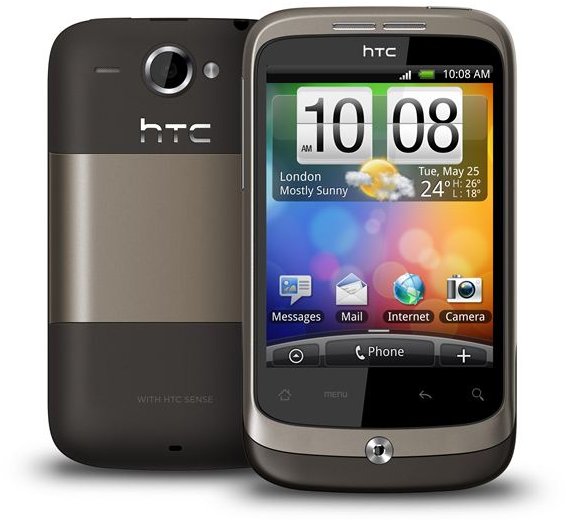 The Wildfire is an Android based smartphone, which is running version 2.1. Of course, no HTC smartphone would be complete without the Sense UI. The combination of the two makes any smartphone a bit faster and because the 3D graphics are scaled down on this HTC, it makes up for the low resolution and helps render graphics more smoothly. This latest version of Sense UI includes the Leap home screen viewer in addition to the Friend Stream, both of which give easy access to all menu features and widgets which include a calculator, calendar, bookmarks, clock, FM Radio, news, stocks, weather, email and messaging in addition to various profile and ringtone settings.
Features: Social Networking Powerhouse (5 out of 5)
This is where the Wildfire makes up for the price. Slated to become the best social networking smartphone on a budget, the Wildfire offers a whole new way to do apps and updates and with a socially aware address book, there is almost nothing that the HTC Wildfire cannot do. The Android Market now allows users to share apps they really like with their friends. However, instead of making other people go find the app on their own, users can now invite friends to their favorite apps from Facebook, Twitter or from the user's email.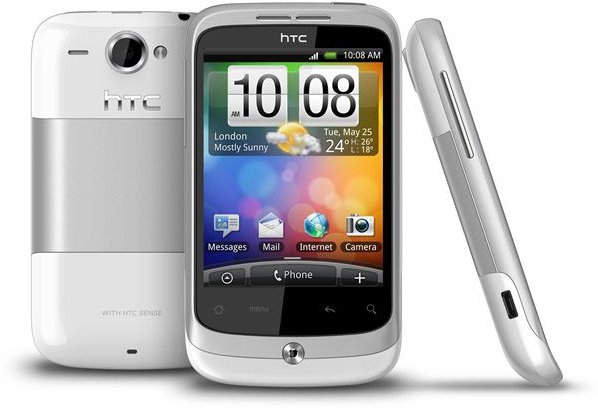 Additionally, the better integration with Facebook is quite impressive considering this is a budget phone. When a user makes or receives phone calls, the screen shows the Facebook information on that person, kind of like a caller ID if you will. The user receives the caller's profile, birthday reminders and status updates. The Wildfire also offers Flickr, Facebook and Twitter photo sharing, YouTube video sharing and for those who like to tweet on the run, HTC's Peep app.
Other special features of the HTC Wildfire include full Adobe Flash support, a built in flashlight with a dimmer and a non-annoying ringer, which will mute itself if the phone is on the downside and lowers the volume instantly if you pick the phone up when it rings. The internal GPS antenna, Google Maps application and HTC's own Footprints™ app makes for finding where you are and where you are going quite simple. The HTC Wildfire also includes the proximity sensor, G-sensor and ambient light sensor.
The HTC Wildfire is connection friendly as well. With Bluetooth 2.1 (EDR) and other profiles including AVRCP, GAP, SPP, Service Discovery Application and others, the wireless is quite complete. The single USB port allows for tethering in addition to the 3G (7.2 Mbps down and 384 kbps up) speeds, GPRS, EDGE and Wi-Fi standard IEEE 802.11 b/g compatible. The Wildfire runs on the HSDPA/WCDMA/GSM bands in both Asia and Europe.
Performance: Fast and Long Lasting (4 out of 5)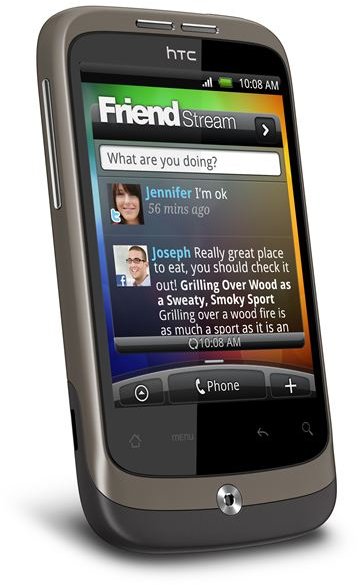 The HTC Wildfire runs on a 1300mAh Lithium-ion rechargeable battery, which promises talk time of up to 440 minutes on WCDMA and up to 490 minutes on GSM. Standby time promised is up to 690 hours for WCDMA and up to 480 hours for GSM. Of course, all of this depends on what you are doing with the smartphone, but if any of the HTC smartphones released and reviewed in the past are an indication, users should be pleasantly surprised at how long the battery can last.
As for the processor, it is using the same 528 MHz processor of the HTC Hero, meaning it is out of date and slower than others. However, considering HTC was only trying to save users money, it seems a fair trade off. With a moderate addition of apps and widgets, performance should not be too affected. The storage included is quite adequate, with 512 MB ROM (Flash memory), 384 MB RAM and an expansion slot compatible with microSD cards of up to 32GB. This is more than enough to hold quite a bit of music and video.
The Verdict (4 out of 5)
Overall, while the HTC Wildfire is a budget friendly smartphone, it does not look or act like one. However, the Wildfire receives four stars overall, because of the trade offs in lieu of the price. Nevertheless, with only a few trade offs to mention, the display resolution, processor and memory, this phone will do the job it is intended to do. This is the type of smartphone that can make almost anyone happy, not only can users have an extensive social networking experience, but they can be productive as well and not have to spend a fortune to get a smartphone that looks just as good as it performs. This phone is recommended for anyone who wants to play with the "big boys" but cannot afford to do so.
Photos Courtesy of HTC Product Photo Gallery