HTC EVO Design 4G Review: Decent Mid-Range Android Smartphone
One of the nice side effects of the fast-paced advancement in mobile technology is that smartphones that would have been considered cutting edge just a year ago are coming down in price rapidly. The HTC EVO Design 4G can be snapped up for $99 if you get a two-year contract at Sprint (that's also with a $50 mail-in rebate). It's quite attractive, the specs are decent and it runs on the speedy WiMAX 4G network.
Design (4 out of 5)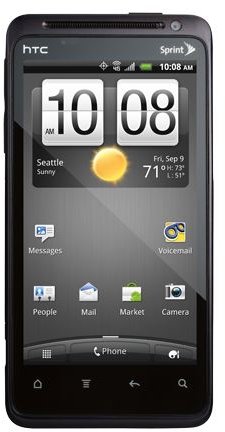 The HTC EVO Design 4G has the standard candy bar form factor. It measures 4.80 x 2.40 x 0.50 inches and weighs a pretty hefty 5.20 oz. It's a touch smaller than the original EVO. As is generally the case with HTC releases it feels solid and comfortable to hold. The build quality is high with a typical blend of aluminum and soft-touch rubber which provides easy grip.
The 4 inch Super LCD capacitive touch screen boasts a resolution of 540 x 960 pixels and it supports over 16 million colors. It might not be an AMOLED, but it looks great and details are very sharp at 275 ppi.
You've got the microUSB port and volume rocker on the left spine. Up top there's the usual Power/Lock button and the 3.5 mm headphone jack. There's nothing on the right or the bottom. On the back you'll see the 5 MP camera lens which actually sticks out quite a lot. If you don't get a case then this camera hump is probably going to annoy you whenever you put your phone down on a flat surface.
User Interface (4 out of 5)
The EVO Design is running Android 2.3.4 and it has the gorgeous HTC Sense 3.0 user interface. It's attractive, it's smooth and there are plenty of customization options and widgets to enjoy. You have the usual seven home screens to play with and swiping around is snappy without any noticeable lag. It's very accessible and it works great.
Features (4 out of 5)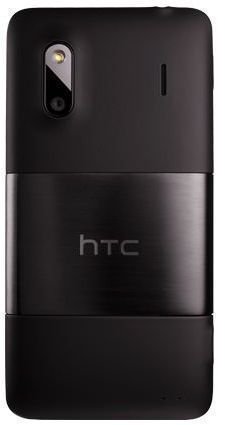 The HTC EVO Design is actually packing a single core processor but it is a 1.2 GHz Qualcomm MSM8655. There's also 768 MB of RAM and 4 GB of built in storage. You can add a microSD card up to 32 GB in size and it ships with an 8 GB card.
It supports high speeds for data transfer thanks to the WiMAX 4G network. It is also a GSM and CDMA phone so you can use it worldwide. The rest of the connectivity features you would expect are all present and correct – Bluetooth 3.0, Wi-Fi b/g/n, USB 2.0 and DLNA. It also supports GPS.

You've got full messaging and email support and the usual batch of personal organizer tools along with a decent phonebook for contacts. There isn't much in the way of bloatware which is a relief but you do get the HTC Watch app for renting movies and TV shows and there are a couple of other bits and pieces.
The main camera is a 5 megapixel affair with a single LED flash. It performs pretty well and it can capture 720p video at 30 FPS as well. It isn't very fast to launch but if you aren't in a rush then you can capture some great shots. There's also a 1.3 MP front facing camera for video calls.
Web browsing is great and you've got Flash support. Multimedia support is also decent and there's a built-in FM radio. There's nothing amazingly stand-out in the features but there's nothing important missing either.
Performance (4 out of 5)
The call quality on the HTC EVO Design 4G is very good – clear and loud. If you can take advantage of the 4G you'll also enjoy fantastic download speeds for data.
The battery is rated at 1520 mAh and it's going to give you somewhere over 6 hours of talk time. If you use 4G it will drain faster. On standby it's a really good performer and you might even reach the two day mark if you aren't using it much. For most people it's going to be the standard daily charging routine.
Verdict (4 out of 5)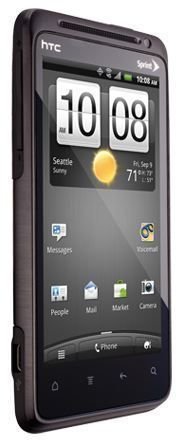 Here's why HTC is a good choice in general. The HTC EVO Design 4G is no exception. Sure it only has a single core processor and the rest of the specs aren't cutting edge but then it has the mid-range price to match so you can't really complain. It's a decent Android smartphone and it has enough features to satisfy most people. It also has the 4G WiMAX support and for anyone upgrading from a 3G phone that will make a big difference if you're in the right area to take advantage.
At the price it is being offered for, the HTC EVO Design 4G is a solid option.
References