HTC Hero S Review: Android Smartphone at U.S. Cellular
There are an awful lot of different Android smartphones on the market and U.S. Cellular has been improving their line-up of late. The HTC Hero S isn't quite on the cutting edge, but it does offer a decent Android experience. It has an attractive display, a nice set of features and it offers solid performance. It's going to cost you $199.99 on a two year contract.
Let's take a closer look.
Design (3 out of 5)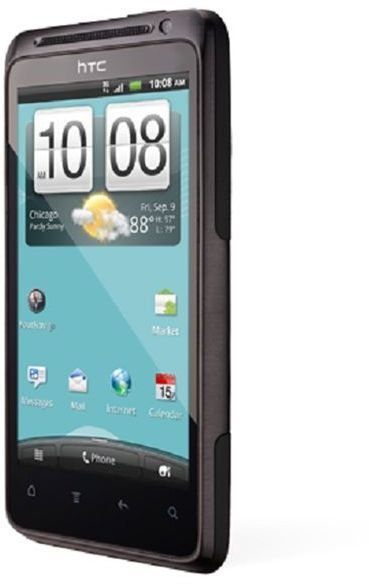 The candybar form factor has become the norm for touch-screen smartphones and the HTC Hero S looks a lot like any other Android release from HTC. It measures 4.78 x 2.43 x 0.46 inches and weighs in at 5.22 ounces (with battery) so it is fairly compact. The display is a 4 inch Super LCD capacitive touch screen and it supports a resolution of 540 x 960 pixels. It's not as vibrant as a Super AMOLED screen or as sharp as the iPhone's Retina display but it will do just fine for most people.
HTC phones always have solid construction and the mixture of aluminum and soft-touch plastic is stylish in an understated way and comfortable to handle. Beneath the display you have the standard four Android buttons – Home, Menu, Back and Search. Up top you've got the power/lock button and the 3.5mm headphone port. The left spine has the volume rocker and the microUSB port and the bottom and right spine are clear.
There's also a 1.3 MP front facing camera for video calls and on the back you'll find the 5 MP camera with LED flash.
User Interface (4 out of 5)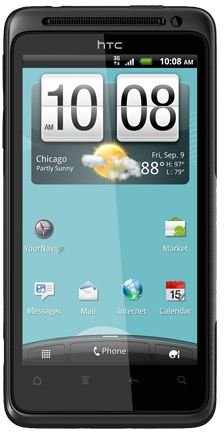 The HTC Hero S runs Android 2.3.4 and has the HTC Sense 3.0 user interface. It is fast and lag-free. HTC Sense 3.0 is very stylish and you can swipe all the way round with a kind of carousel effect to cycle through your seven home screens. There are various stylish animations as you access different menus on the phone. There are also a number of handy widgets to choose from and you'll find the smartphone very easy to get to grips with and easy to customize too.
You can drag apps onto the ring at the bottom of the screen to open them directly and you can set up whatever shortcuts you want on the main home screen. The lock screen can also be customized which makes it really easy and quick to check up on the time or weather or whatever else you feel the need to be up to date on. There's also a nice Quick Settings tab you can access via the notification pull-down menu to switch things like Wi-Fi or mobile network on or off. The HTC keyboard is easy to use and Swype comes pre-installed.
HTC Sense 3.0 is easily the best version yet and the Sense UI is slicker and more attractive than the other manufacturer UIs you'll find on Android smartphones.
Features (3 out of 5)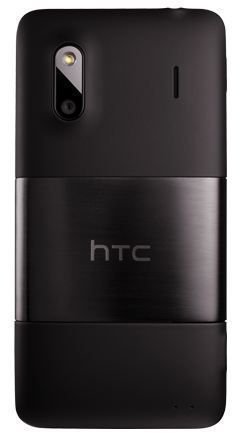 The HTC Hero S has a single core 1.2 GHz Qualcomm MSM8655 processor and 768 MB of RAM. The smartphone market is moving so fast now that a single core processor, even at 1.2 GHz, is not cutting edge. There are dual-core processor devices with 1 GB of RAM out there. That's not to say that this is a slow phone, it simply isn't really high end.
You've got 4 GB of internal memory and it ships with an 8 GB microSD card. If you feel the need to upgrade, you can switch that out for a 32 GB card.
The 5 megapixel camera has auto-focus, face detection and an LED flash and it can record video at 720p and 30 frames per second. It's a mid-range camera and it should provide decent results, but if the camera is a primary concern for you then you can find better options. It's the same old story, in that it will struggle to take great photos in low light conditions, but otherwise should serve you well. It does also have a perfectly good 1.3 MP front facing camera for video calls.
The HTC Hero S comes with a lot of pre-installed apps from HTC and U.S. Cellular. This is handy, or it's bloatware, depending on your point of view. Annoyingly these apps can't be uninstalled. You get Amazon App Store, U.S. Cellular's Daily Perks, Mobile TV, HTC Hub and quite a few more besides.
You've also got a speakerphone, full messaging support, a decent media player, voice calling and a few other standard Android features to take advantage of. The phone supports Bluetooth 3.0, Wi-Fi 802.11 b,g or n, and aGPS. The browser is speedy and it also supports Flash.
Performance (3 out of 5)
The HTC Hero S has global roaming capabilities, it is a GSM and CDMA phone and it has an unlocked SIM so it should be ideal for globe trotters. The call quality is okay but the speakerphone does pick up a lot of background noise.
It has a 1520 mAh battery which is supposed to give you 6.8 hours of talk time and up to 14 days of standby. In practice you'll need to charge the phone every day.
The processor is fast enough for pretty speedy operation. You might have an occasional wait as it boots up or loads certain apps, but on the whole it is good.
Verdict (3 out of 5)
The HTC Hero S is an attractive smartphone and it's a solid choice. The only other Android smartphone on U.S. cellular right now that's better is the Motorola Electrify (bigger screen, dual-core processor and an 8 MP camera). If you're not tied to U.S. cellular then there are definitely some better options out there. Check out our comparison guide to Android smartphones for a look at some of them.
At this price on a two year contract the HTC Hero S ranks as average.
References