HTC Sensation Review: Is it Really Sensational?

HTC has pulled out all the guns and let loose all of the cannons with their flagship smartphone for the year 2011, the HTC Sensation, also known as the HTC Sensation 4G in the States. HTC are playing catch up with the competition but they are doing so with style and flair. Most high end smartphones are running dual core processors and future proof technologies such as DLNA and 4G, HTC intend to level the playing field by adding these and many more features to their first dual core processor phone.
Packing a brand spanking new Sense 3.0 and running on the latest Android Gingerbread, the big question is, has HTC made a phone worthy of your $650 dollars? More importantly is it more value for your money when compared against the cheaper and much more famous Samsung Galaxy II? We're taking the HTC Sensation for a spin, so join us as we find the answers to these questions and many more.
Design (4 out of 5)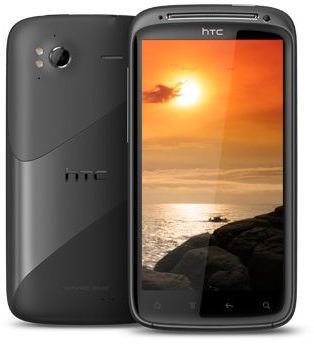 HTC is well known for making some of the most durable, well made and premium smartphones in the market. The sight of a falling $500 plus smartphone can create that terribly hollow feeling in a person's gut. The chances that feeling will rear it's evil head will probably be slim if the HTC Sensation ever takes a slight knocking or bruising.
That's down to the nearly all aluminum body combined with strong plastic and tough rubber, plus a Gorilla Glass display. The phone weighs a hefty 149 grams and with dimensions of 126.1 x 65.4 x 11.3 mm it's not the thinnest phone around either, but you won't find a better built one anywhere else. However, if you insist on a lightweight smartphone then perhaps the Galaxy S II should be taken into consideration.
At the front we have a gorgeously vivid 4.3 inch Super LCD display in qHD, with a resolution of 540 x 960 pixels, which results in an amazing wide screen experience. The screen is beveled to provide a premium touch experience, as well as a subtle reminder when you reach the screen's end. Beneath the screen we have four extremely sensitive touch buttons, namely – Home, Settings, Back and Search. Above the screen we have the earpiece, ambient light sensor, proximity sensor and front-facing VGA camera.
The left side contains the long and easy to press volume rocker and open microUSB port, while the top contains the lock/power button and 3.5 mm jack, the rest is all bare. The phone's multi-shaded gray color backside contains the camera lens, dual LED flash (which can be used also as a flashlight), the second microphone (those three nearly invisible dots) and loudspeaker grill.
The only complaint about the phone is the back cover, to slide it open you must have the finger strength of a Silver Back Gorilla. But once accomplished (be nice and give your Gorilla a banana for all his hard work) you are given access to the SIM card and MicroSD card slots, the phone comes with an 8 GB card in the box.
User Interface (4 out of 5)
The HTC Sensation comes with arguably the best re-iteration of the beloved Sense UI so far. If there is one thing that can be said about Sense 3.0, it's that it is dazzling. First up we have the new lock screen, which looks like a steel ring. Once dragged up from the bottom of the screen, the phone unlocks. You also have the option of dropping four apps into the ring itself, which immediately opens up the app in question, and you can customize the four apps as you wish. You can also choose from four pre-rendered modes that continually move around in a 3D hologram, they are – Friendstream, (which updates you on all your Facebook and Twitter feeds from the lock screen, you can simply drag an update into the ring to open up the app), Wallpaper, Photo Album, the ever famous Weather widget and finally Stocks.
Once the screen is unlocked you are introduced to seven home screens which rotate on what seems to be a carousel. Even the lightest and most feathery of touches will send the whole phone snapping to do your bidding – it's almost scary how responsive the phone is. But it is prone to a micro second of lag here and there, not particularly frustrating but a bit surprising perhaps. The widgets magnify and create parallel shadows automatically as they lazily float around the screen, it's really quite a sight to behold. Unfortunately Sense 3.0 seems to be simply cosmetic in nature, there is nothing really new functionally from the previous version of Sense, and as beautiful as the animations are, they get boring after a while and some are simply too long really. The Weather app in particular needs to get more practical and shorter.
All in all, it seems Sense 3.0 is all about form over function, it should have been the other way around. But the pull down notification bar has received a welcome update – it now shows the last set of apps used in a separate tab and you get the normal Bluetooth, Wi-Fi and other functions in a separate tab. The app drawer and dialer are almost the same as before, a few cosmetic changes here and there but the same functions and usage principles apply as of Sense 2.1.
As for messaging, it's virtually perfect, using the Gingerbread or Sense keyboard is easy, fluid and the auto correct works likes a charm. Gmail and the generic email apps set up hassle free, just enter your password and user name and you'll be up and running. You might need POP or IMAP information to set up Yahoo and other accounts, but once that's done it all smooth sailing. The People app, which is the phone book and social messaging center, integrates all your Twitter and Facebook information, combined with your contact's phone numbers and photo or video tag. It goes without saying that multiple field entry is present and fully stocked.
Features (5 out of 5)
Well, if there's one thing you can say about the HTC Sensation, it's that it lacks absolutely nothing. For connectivity we have GSM the 850, 900, 1800, 1900 set of frequencies, and for high speed connectivity we have UMTS 900, 1700/2100, 2100 set of frequencies, and an official HSDPA speed of 14.4 Mbit/s, though realistically the phone pulls off 5 Mbit/s. Local connectivity lacks for nothing as well with HDMI via MHL, TV-out (adapter required) Bluetooth 3.0, Wi-Fi and USB 2.0.
The engine that powers this beautiful device is HTC's first ever dual-core 1.2 GHz processor (Qualcomm MSM 8260 Snapdragon) and Adreno 220 GPU graphical chip which supports 3D acceleration and there's 768 MB RAM and 1 GB of internal storage. No luck for those expecting in built memory, but you can buy and easily use a 32 GB card hassle free. The HTC Sensation does come with an 8 GB card in the box though.
Now for the phone's showpiece, its 8 MP auto-focus dual LED flash camera. It has a maximum resolution of 3264x2448 pixels and comes with every shooting mode you could possibly want. Geo-tagging, touch-focus, image stabilization, face detection, instant capture, smile shot, ISO balance, panorama view– in short, you name it and the Sensation has it. What's even more amazing is the amount of time it takes to take a snapshot, from unlocking the phone to saving the snapshot it takes a total of 3 seconds. So rejoice if you're someone who takes snapshots on-the-go. You can touch the screen to auto-focus, but that tends to backfire somewhat if you take a photo with clouds as the background, there is also a strong orange like hue to some pictures, taken indoors against a white background in low-light conditions. There is also some micro blur on two different but close objects of the same color, like flower petals for example, but you'd need a microscope to notice the blur. Overall picture quality is excellent, but not as excellent as the Galaxy S II's picture quality.
Video recording on the other hand, is probably the best in the business right now. The phone records full 1080p HD videos at a butter smooth rate of 30 FPS, there is little to no judder or pixelation, even when filming at high speed, there is also touch-to-focus, as long as you do it before the actual recording. Audio is recored in SRS surround as well, this really is a handy little movie maker.
The music player is a pretty standard HTC affair, minimalist UI combined with that big green musical note icon, in case you're missing the album art, an iTunes cover-flow rip off is pretty much all you've got to play with. Plug in a pair of earphones and you can access equalizer settings, you can also share your music directly via DLNA. You can even have your music player on the lock screen – on one side you have the controls, flip it around and you have the album art, it's not very practical but it does look very cool. Sound quality is sterlingly deep and remains focused even on the highest volume setting, plus almost every popular audio file format is supported, such as – MP3, AAC+, WAV and WMA.
There is also an FM radio with RDS, which for some reason takes 5 seconds to open, it scans all your stations and looks like it was ripped off Samsung's TOUCHWIZ Plus UI. The final piece in the musical puzzle is SoundHound, it tells you the name of any song by listening to a short sample, alternatively you can speak the song's name and artist, either way you only have 99 free shots, after that you have to pay.
The video player is a bit of an anomaly, the phone does support DIVX/XVID but the video player does not, to play XVID/DIVX you'll need to download an app such as Rockplayer or something similar. HD videos play smoothly with absolutely no lag, the 16:9 widescreen makes viewing any content an absolute pleasure, it's easy to forget that you're watching videos on a phone and not a theater. The native video player only supports MP4 (H.263 or H.264 encoded) and 3GP video formats. The HTC Sensation also comes hailing the Watch app, another iTunes rip off. Basically its a very expensive movie and video streaming service, where you can download a movie at $20 and a drama episode at about $10, you can stream over 3G but download over Wi-Fi only, the movie streams live, once it's finished streaming you then have it forever. But you can't share it on another device, you can't send it, you can't view it using TV out, basically the DRM locks the video file from being viewed or played on any device other than the HTC Sensation it was streamed on. The library has a very limited selection of content as of right now.
To round up this section we should point out the HTC Sensation comes synced with HTCSense.com, a website which allows you to remotely lock your phone, save its contacts, destroy all its information, ring it on the highest possible volume, lock it and if stolen or lost you can threaten or beg for the return of your $600 phone. It also comes with HTC Sync, which works pretty well in syncing all your media and information on a PC, it worked very well on a Macbook, I wasn't able to test it on a Linux system unfortunately.
The phone aso has GPS and A-GPS, it got a lock in under 10 seconds, so Google maps is at its best here. There is also a JAVA emulator, accelerometer sensor for UI auto-rotate, SNS integration, digital compass, Google Search, Maps, Gmail, YouTube, Google Talk, Picasa integration, an organizer,document viewer, voice memo/dial/commands, predictive texting, proximity sensor for auto turn off/on and finally a gyro sensor.
Performance (4 out of 5)
Now we get a chance to truly test the Sensation's mettle, as we check out its call quality, web experience and battery life.
Call quality is not stunning to be honest, the second microphone at the back seems to do nothing in terms of clearing up background noise. But voices sound clear and sharp, weirdly enough so do background noises. The loud speaker quality is excellent in quiet conditions while being tolerable in noisy environments. The signal also holds on very well, unless you're in a complete dead zone, you will alway have a signal bar at your disposal.
The web browsing experience, can only be described as smartphone browsing utopia. The Sensation beats all of its rivals when it comes web browsing, pinch-to-zoom, text reflow- Flash 10.3, YouTube, chatting, Java sites, everything feels like the silky smooth skin of a super model lathered head-to-toe in baby oil and Jasmine perfume. It easily rivals desktop browsing and in some instances even surpasses it, if you are a browsing fanatic then this is most definitely the phone to buy.
Now for the most important part of the review, the battery life. No point having a $600 super-smartphone that won't last the day right? The HTC Sensation will comfortably last for a whole day on average use, push it to the limit though and the Li-Ion 1520 mAh battery drains in about 5 hours, which is a very unpleasant surprise. Talk times are about 7 hours on 2G and 3 hours on 3G/4G. HTC has not really been able to set their hand down when it comes to battery life, and they're still learning the ropes as of the HTC Sensation. Also there seems to have been some sort of quality control issue, as a lot of HTC Sensations have been shipping with damaged batteries or batteries that run in about 4 hours on average use, so keep a sharp eye on your battery, it might need to be serviced or replaced.
Verdict (4 out of 5)
So what is the verdict on HTC'S most important phone for the year 2011? Good, the temptation to rate it excellent is very strong, but in all honesty, once you get past all the eye candy, the phone is not as good as it should be, and a $600 price-tag is really pushing it.
Whether one chooses the HTC Sensation or one of its rivals such as the Motorola Atrix or iPhone 4 or the Samsung Galaxy S II, is really down to personal preferences. The Atrix has a lot more horse power, the iPhone 4 of course needs no introduction, the Galaxy S II is lighter, faster in the benches and more media centric then the HTC, but less well built.
The Sensation also has a few skeletons in its closet to deal with, such as the at times unwieldy UI, lag and stutters, poor battery performance, slightly less functional keyboard when compared to rival phones, lack of DIVX/XVID support in the video player, below average viewing angles, this thing has the viewing angles of a mid-range smartphone, it's quite hard to see stuff on-screen when outdoors really.
So if you're willing to accept these flaws, and have about $600 to forgive them with, go ahead and buy the Sensation, but after a while its beauty and functionality do wear off – you have been warned.
References
HTC, https://www.htc.com/www/product/sensation/specification.html