Introduction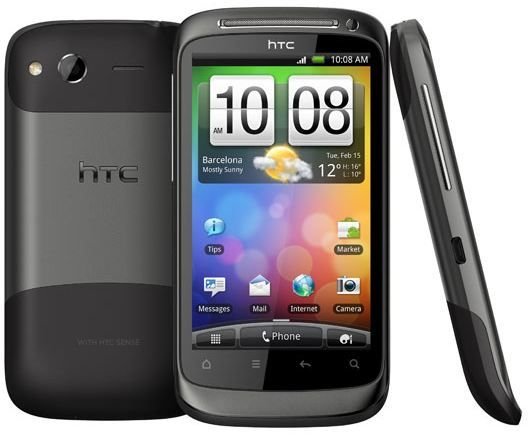 It's finally here, the HTC Desire S.
The original HTC Desire was a perfect balance of ergonomic handling, good spec sheet and build quality, and these ingredients paid off as the Desire was one of the highest selling models in HTC history. Now HTC has released its eagerly anticipated sequel, the HTC Desire S, with a list of major and minor improvements, the new Desire S is purportedly far better than the original Desire.
Having said that HTC are still aiming for the same goal as with the first Desire, a mid-range phone with an impressive spec sheet and solid build quality. So the big question is, does the new Desire S deserve the same amount of success the original Desire received? More importantly is it worth the $400 price tag? we deliver the answers to these questions and more in our review of the HTC Desire S…starting now.
Design (4 out of 5)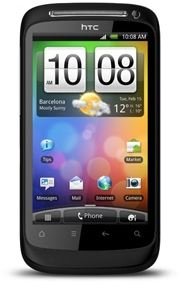 Now HTC are known for creating excellently made phones, and it can be safely said that such a reputation is truly well deserved and derived from phones such as the HTC Desire S.
The phone is made from a single unibody piece of aluminum, I guess this makes the HTC Desire S the Macbook Pro of the cell phone world. The only parts made of plastic are the lower end back cover and upper piece where the camera, loudspeaker and LED flash are housed, these two parts have been given a rubberized exterior for both comfortable handling and solid grip functionality.
The phone is lighter than its predecessor at 130 g and has very comfortable dimensions of 115 x 59.8 x 11.63 mm.
At the front we have a 3.7 inch SUPER LCD screen in WVGA resolution with 480x800 pixel resolution, four touch sensitive buttons; Home, Menu, Back and Search. Above the screen we have an elongated earpiece, front facing VGA camera, brightness adjuster and proximity sensor. On the left side we have the open microUSB port used for charging and the elongated volume rocker. The right side is completely bare, on top we find the power/lock button and the 3.5 mm jack.
Turning the phone over we have the small LED flash, the camera lens and the thin loudspeaker grill. Minimalism is beautiful, seems to be the general design theme for the Desire S.
User Interface (5 out of 5)
Now the UI department is where the HTC Desire truly shines, so far Android phones running Gingerbread (2.3) are hard to come by, but HTC aim to make that an issue of the past. The Desire has combined Gingerbread and 2.1 Sense UI, with an update of Sense 2.2 expected as well.
To be honest there is almost no hint of Gingerbread, Sense 2.1 has modified the OS as opposed to merely added some eye-candy to it, so for all you fans of Sense this is your dream come true. Now on to the practical points of the UI, you have seven home screens which can be selected and toggled via the Pinch to Zoom function, you can add various widgets and and functionalities from the new and improved pull down menu, which feature a new quick settings option, plus all the norms such as Wi-Fi, Bluetooth, music player etc.
Plus the famous weather widget now has automatic updates of your friends on Facebook or Twitter integrated into it, also you have a very wide selection of skins and themes to select from, so the Desire S lends itself very well to customization.
The app drawer system has also been replaced and features the more traditional (app drawer is to the left of the central dialer) diagonal scrolling featured on vanilla Androids, so yes that means the free form app system is history, you also get the sub menus of most used app and most recent 16 apps, all just to make it easier for you to find your favorite app.
You are also treated to some incremental improvements in FriendStream, the contacts bar and dialer. The phonebook is a breeze to use due its smart dialing and unlimited capacity, also supported is multiple field entries, video calling, photo tagging and everything else one could possibly wish from a phonebook.
User Interface (5 out of 5)
Speaking of video calls, there is no in-built app or service to utilize the secondary video call camera (though there is a nifty option to turn the screen into a mirror), so you will either need to download Skype or some other video calling software.
Now onto messaging, and we are treated to a standard HTC QWERTY keyboard, which is a bit small for thick fingered people in portrait mode, but it does manage to average out when tilted into landscape mode. Overall the keyboard is not as easy to use as the one on the smaller 3.5 inch iPhone screen, it is, however, by no means difficult to use.
The phone handles SMS, MMS, E-mail and IM (Google Talk comes integrated) without a hassle, as a matter of fact the Desire S handles everything without any hassle at all, there were no noticeable lags or stutters anywhere during usage, everything is a smooth as silk.
Features (4 out of 5)
Now let it be known that the HTC Desire S is a mid-range smartphone, as such some of the specs that come running on it can only be rivaled by phones with dual core processors.
Connectivity is international support in GSM countries with frequencies of; 850, 900 , 1800 and 1900 supported, while high speed connectivity is supported on HSDPA 900 and 2100. Local connectivity is also generously supported with Wi-Fi 802.11 b/g/n (Wi-Fi Hotspot and DLNA supported) Bluetooth 2.1 (EDR, AD2P and PBAP) and finally microUSB 2.0.
Now for the CPU and internal storage specs, the phone is powered by a 1 GHz Scorpion processor, Adreno 205 GPU, Qualcomm MSM8255 Snapdragon (second generation), it also has a very flattering 1.1 GB of internal storage right off the bat and an even more impressive 768 MB of RAM. Plus you can add a 32 GB card as you please.
Now we come onto the camera, and I said in my previous article…there is no such thing as a perfect phone, though the Desire S is getting pretty close.
The phone has a 5 MP camera with auto focus and LED flash, albeit a rather weak one. It has maximum resolution of 2592 x 1944 pixels and is capable of Geo-Tagging and image stabilization, despite all of this onboard, pictures turn out grainy and have a visible blur effect when two different object share a similar color, in low light conditions noise suppression becomes evident and the color black tends to feel washed out and light. There is no macro mode or night mode at all, but the overall speed of the camera is wonderful, with no lag and only a seconds space between shooting and saving a picture, so in total it takes less than two seconds to take a snap and move onto the next one.
Video shooting is of course 720 P HD shot at 30 FPS, and as long as you don't move too quickly the overall quality is acceptable, certainly good enough to view on a PC or TV screen or even upload it to YouTube. There is a slight problem though, the "Share" button is not available directly on an image or video, you need to scroll backwards in the menu and hold the screen for about two second before the option pops up, it's a small quirk and hopefully it will be worked out soon.
Now onto media playback, the music player is almost a direct copy of iTunes Cover Flow, except the icons are green, and anyone who has used iTunes knows this is not a bad thing in anyway at all. Also there is an FM radio with RDS, you are well catered for in the music department.
The transition effects between landscape and portrait for the music player are just plain cool, also the music player has SNS integration. The entire music player is just one big play pen of cool looking visual designs and transition effects, this is not to say it is not practical or well featured, you have everything you could wish from a music player with the exception of customized equalizer settings. Supported audio formats are; MP3, AAC, WMA, WAV, M4A, AMR, OGG and MIDI.
Features Continued (4 out of 5)
The video playback is of course flawless as 720 P HD videos play smooth as silk, just don't try going all 1080 HD on the phone. Since there is in-built DIVX/XVID support you don't even need to format your videos.
It should be noted that the loudspeaker on the HTC Desire S is rather low even at its loudest setting, so for the loudest and most tailored listening experience make sure you plug in those earphones.
The following is a list of miscellaneous but important features; SNS integration, GPS, Digital compass, Google Search, Maps, Gmail, YouTube, GTalk, Picasa, JAVA, Flash lit 10.2 (including video support), Organizer, Document viewer, Voice memo/dial/commands, Predictive text input and Multi-Touch.
Performance (4 out of 5)
We have finally arrived at the part of our review where the phone's call quality, browser experience and battery life, will either make the Desire S or break it.
The call quality on the Desire S is satisfying, too many smartphones these days sacrifice essential items such as call quality and battery life for other features, the HTC Desire S is not one of them. Calls tend to sound natural on both ends while the signal is very stable in well covered areas, in low coverage you will still find a bar or two. The only real problem with the call experience is the loudspeaker, in a silent area it will serve well enough but in a crowded area you will not be able to hear a single word your caller is saying, this is the main reason this section of the review is rated "Good" instead of "Excellent".
Now as for the browsing experience, it is perfect. The Flash 10.2 has video support so you can easily watch sites other than YouTube, it has the common sense to resize itself to fit the screen, the multiple tab view is definitely one of the cooler features and pinch to zoom function works flawlessly, no lag at all.
Now for the battery life, and HTC have managed to squeeze a surprising amount of life from the Li-Ion 1450 mAh battery, you will get a full days use out of it on heavy usage, two days of power on medium usage and five days on light usage. Of course if you spend the whole day watching HD movies then it will run out of power in about 8 hours.
Talk time is about 9 hours on 2G with a reduction to about 8 and half hours on 3G, standby time is 20 days. Most 1500 mAh batteries don't have this much power.
Verdict (5 out of 5)
There is very little to criticize about the HTC Desire S, the few faults with it are – blurry 5 MP camera, low loudspeaker volume, "Share" buttons is illogically placed, no inbuilt software or feature to support video calling, lack of HDMI and finally the back cover requires a fair amount of work to pry open.
The Desire is a combination of extreme attention to detail in almost every facet of its design, finely tuned tweaks and a true understanding of what users want from their phones. As such there are many similar phones out there with the same price tag, but none of them have the build quality of the HTC (except perhaps the Nokia N8), very few of them have Gingerbread and certainly none of them have Sense 2.1. So the HTC Desire is very fair value for your money and you will not be displeased with it any time soon.
References