HTC Inspire 4G Review - Specifications, Design, Features and Performance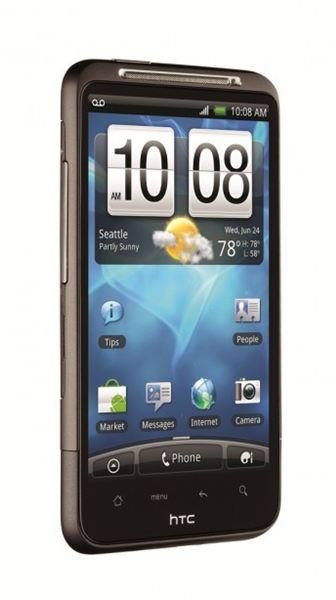 HTC made the very first Android smartphone - the T-Mobile G1. Since then, the Android revolution has matured a lot and the Android OS is now much improved. It is now neck and neck with iOS in terms of usability and easily beats it in terms of features. HTC soared to a dominant position early on with a host of great devices but they've taken a backseat of late, with Samsung taking the lead in Android smartphones.
The Samsung Galaxy S was arguably the best Android phone in 2010 and the Samsung Galaxy S II is the phone to beat in 2011. The HTC Thunderbolt and the HTC Inspire 4G are among the very best Android devices you can expect in 2011 but are they good enough for HTC to knock Samsung off the top spot?
Both are similar phones, but the Thunderbolt is a CDMA phone on Verizon while the Inspire 4G is a GSM phone on AT&T. In this review, I will check out the HTC Inspire 4G and tell you everything you need to know about it.
HTC Inspire 4G Specifications
Dimensions: 122.9 x 68.1 x 11.7 mm
Weight: 164 gms
Display: 4.3 inch S-LCD capacitive touch-screen display, 480 x 800 pixels
OS: Android 2.2 Froyo
Processor: 1 GHz Qualcomm Snapdragon
RAM: 768 MB RAM
Memory: 4 GB internal storage, up to 32 GB microSD cards
Camera: 8 MP camera, 3264 x 2448 pixels with autofocus and dual LED flash
Connectivity: GPRS, EDGE, 3G, HSPA+, Bluetooth 2.1 with A2DP and EDR, Wi-Fi 802.11 b/g/n with DLNA
GPS: GPS transceiver with A-GPS
Battery: 1230 mAh Li-ion battery
Design (4 out of 5)
The HTC Inspire 4G has a typical HTC candy bar design with a stylish look and a huge screen dominating the front. It has great build quality with the body being built of the usual metal and plastic mix. It is undeniably a bit bulky, with dimensions of 4.8 x 2.7 x 0.46 inches (122.9 x 68.1 x 11.7 mm) and it is also a bit heavy, with a weight of 5.78 ounces (164 grams). Most of the increase in size can be attributed to the huge 4.3 inch display and while it isn't too thick, it is broad and not so easy to slip into your pocket.
The display is a 4.3 inch S-LCD capacitive touch-screen display with a resolution of 480 x 800 pixels. It is a superb display with nice brightness and contrast. The contrast isn't as good as a Super AMOLED display, like the one in the Galaxy S, but the display is still one of the best available. Below the display are the four standard touch sensitive buttons - Home, Menu, Back and Search. The back of the phone has the camera, flash and the battery compartment while the top has the power button. The left side sports the volume rocker.
Hardware and User Interface (4 out of 5)
The HTC Inspire 4G comes with a powerful second generation Qualcomm Snapdragon 1 GHz processor and 768 MB RAM. It has 4 GB internal storage and supports up to 32 GB microSD cards. On the OS side, it comes with Android 2.2 Froyo with an Android 2.3 Gingerbread update slated for the future. It has the HTC Sense UI which is arguably one of the best third party UI shells for Android.
The interface is very smooth and easy to learn. You also get a bunch of stylish and functional widgets and shortcut options and plenty of home screens to fill.
Most new Android phones showcased at CES 2011 come with 1 GB RAM and dual-core Nvidia Tegra 2 processors, so compared to that, the HTC Inspire 4G may seem a bit underpowered. But the performance is great, and expected to become even better with the Android 2.3 Gingerbread upgrade.
Features (4 out of 5)
The HTC Inspire 4G comes with an excellent 8 MP camera with an image capture resolution of 3264 x 2448 pixels. It also has autofocus and a dual-LED flash and features like face detection and geotagging. The image quality seems to be great. It can also capture 720p videos, like most other 8 MP camera phones. The lack of a front facing camera is a bit of a surprise especially for a 4G phone.
It also comes with a stereo FM radio with RDS. It supports playback of all the common audio and video formats, and I don't need to tell you how good watching a video on a 4.3 inch S-LCD display is. It can easily double up as your personal portable video player. The screen is awesome but the speakers aren't so great so use headphones.
The phone offers all the basic connectivity options you would expect in any new Android smartphone. It has GPRS, EDGE, 3G as well as HSPA+ connectivity. It will be available on AT&T's fast HSPA+ network. It also offers Bluetooth 2.1 with A2DP and EDR and also comes with Wi-Fi 802.11 b/g/n with DLNA. It also has microUSB 2.0 connectivity.
It also comes with a GPS transceiver with A-GPS support and Google Maps.
Performance (4 out of 5)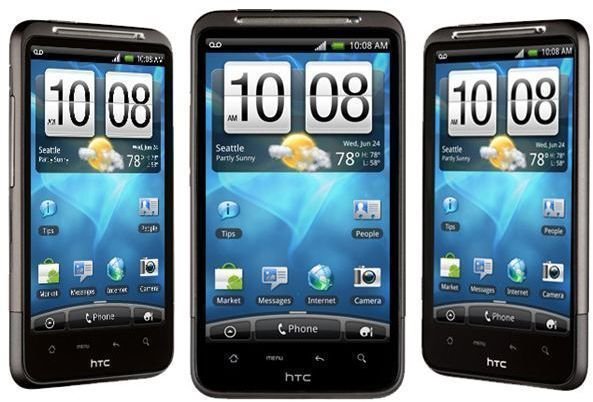 General call quality is great, there's no distortion or echo, but you are the mercy of AT&T coverage for your signal. The speakerphone is slightly weak in terms of volume.
It is powered by a standard Li-ion battery rated at 1230 mAh and that's not ideal. Realistically you'll need to charge this phone every day. It could have done with a bigger battery. Rated talk time is 6 hours and standby over 15 days, but you won't get anywhere near that if you take advantage of this phone's features.
The lack of a dual core processor may put you off and it stops the Inspire from being truly cutting edge but it does perform extremely well with no lag and it's noticeably smoother than the last generation of 1 GHz Android smartphones.
The Verdict (4 out of 5)
The HTC Inspire 4G is one of the best Android phones of early 2011. It offers a good alternative to the iPhone 4 on AT&T and at $99.99 with a new 2 year contract it represents excellent value.
If you intend to play a lot of games and watch TV or movies on your phone then the HTC Inspire is a smartphone worth checking out. If you aren't going to take full advantage of that huge screen then go for something else.
It won't be putting HTC back on the top of the pile because the Samsung Galaxy S II is undoubtedly better but the HTC Inspire is still a worthy smartphone.
References