Top 10 HTC Hero Downloads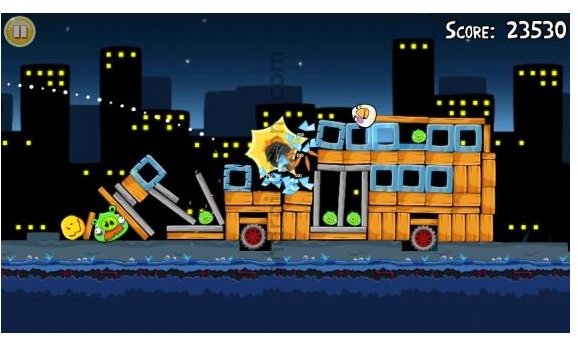 Top 10 HTC Hero Downloads
This is a top 10 list for downloads for the HTC Hero smartphone. My test platform is running Android version 2.1 and the majority of the items on this list can be found on the Android Market, links will be posted with each item. This is my opinion of the best HTC Hero downloads, for another view please follow this link Top Ten HTC Hero Apps by etherfire.
#10 - Angry Birds by Roxio

A favorite and still top downloaded game on Apple's networks is now available for Android and it's free. The game is simple, the player uses a slingshot like device to launch birds at pigs that have stolen their eggs. The objective is to eliminate the pigs and any buildings they have built. As odd as this may sound it's actually quite entertaining with a massive number of levels totaling 157 to play and each one with a new unique challenge it's a game that almost anyone will find themselves playing for a long, long time.
Check out our Angry Birds review to learn more.
#9 - Alchemy by Andrey 'Zed' Zaikin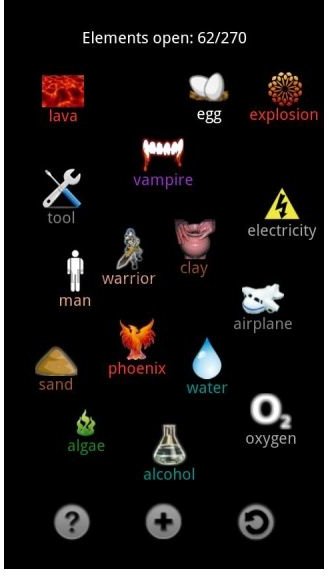 Another favorite game, is the simple combination game Alchemy. Starting with the 4 basic elements earth, air, fire, and water then combining them in every way possible the player creates new items. A very simple premise based at first on logic and then gradually changing into one of humor. With a total of 330 possible combinations there is a high degree of playability and interest with this game. It is also possible to purchase hints for the game if a player so wishes and updates offer additional combinations.
Check out our Alchemy review or our Alchemy Tips & Tricks to learn more.
#8 - FML Official by William PAUMIER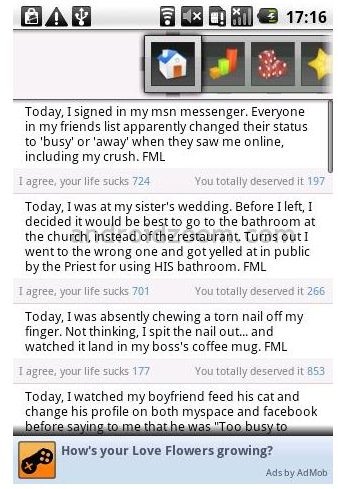 Admittedly a bit of a guilty pleasure for users this application is a digest of user postings from the F My Life website. The application allows the user to read postings in order of date of posting, comment on posts, and keep favorites. Early versions of this application were frequently prone to crashes and force close failures, this has been fixed entirely in this version of the application.
#7 - Better Keyboard by Better Android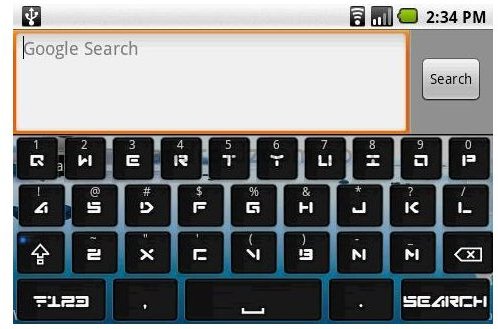 This is a must have for almost any Android based smartphone, this application replaces the standard keyboard with an enhanced version yet maintains support for auto correct, auto fill and even custom skins. The primary purpose for having this application installed on your Hero is the enhanced layout and improved sensitivity for the software keyboard. It is one of the most worthwhile HTC Hero downloads.
#6 - TV Listings for Android by Jersey Productions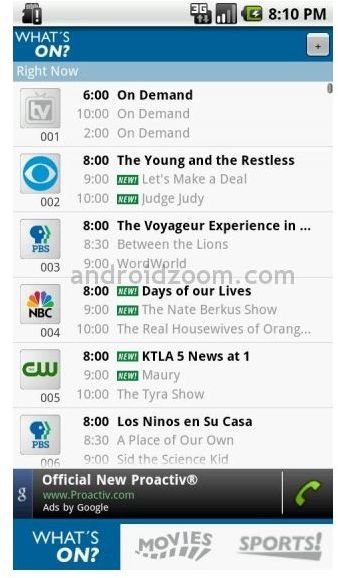 It's always handy to have a TV listing at hand and this one is perfect for that use. The user can program in their TV provider and location and only get listings for the time, location, and provider specified.
Check page two for the top five essential HTC Hero downloads.
#5 - Kindle for Android by Amazon Mobile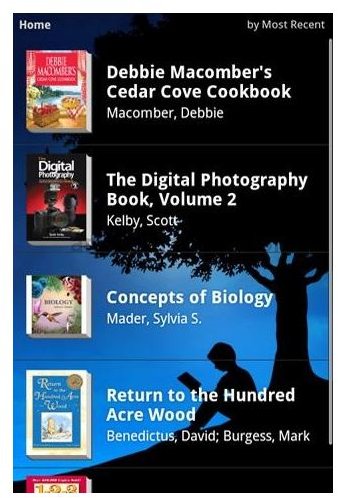 Most people are familiar with the Kindle e-book reader from Amazon, now they offer all the functionality of this device for Android. This turns your Hero into an e-book reader compatible with any and all Kindle capable books. Also if you already have a Kindle you can use any previously purchased books on your Hero with this program.
#4 Zombie, Run! by Peter Dolan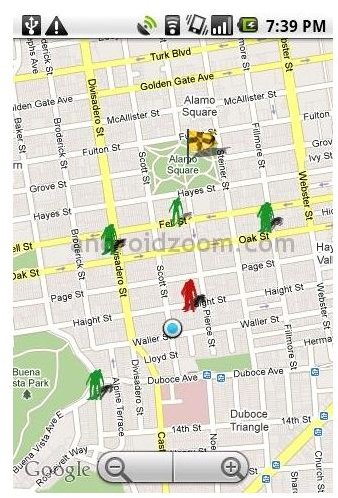 This is a game of sorts, using your Hero's GPS system it will build a scenario placing zombies between you and your goal. This also has a beta option for a multiplayer internet game feature. The user can select the number and relative speed of the zombies they wish to encounter. This is best done on a walking trip under no circumstances should this be used while driving.
#3 Audible for Android by Audible Inc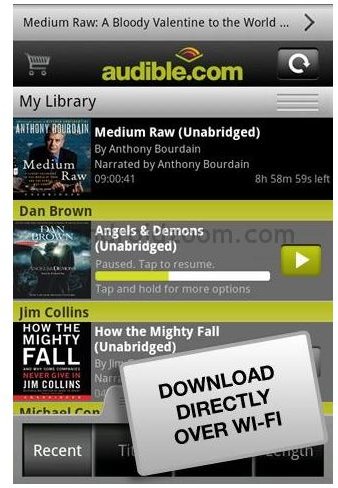 Audible is an audiobook service and software package from Amazon, to purchase, keep and play a library of audiobooks downloaded to your PC or Hero. This is perhaps the best service for audiobooks as it is a standalone program that uses its own file type for playback with automatically remembered bookmarks, never worry about losing your place. Like the Kindle application any audiobook purchased can be played without the need to repurchase.
#2 TiKL Touch to Talk by TiKL Inc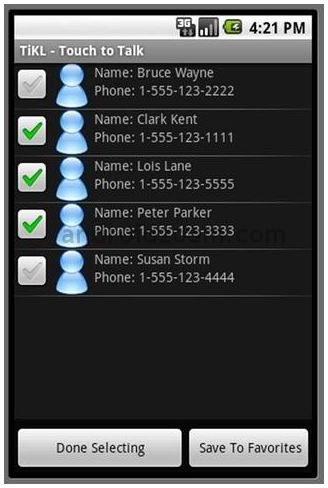 This application is a touch to talk program - basically a walkie-talkie application. Once installed any other friend or contact that also has the program installed will receive a notice tone and by pressing an on screen button you can send a verbal message that the recipent will hear in real time and can reply to in the same way. This application uses data so there is no need to use talk time. Instead of offering more complexity than most people need this program simply works.
#1 Text Edit by Paul Mach


Text Edit is the most basic and simple text editor, the same as the ever familiar notepad program on the humble PC. This application, while lacking any notable sticky note features, is a sleek and elegant application for editing large or small blocks of text. One of the most useful HTC Hero downloads out there.