Best Apps for Rooted HTC EVO 4G, Incredible and Popular Android Phones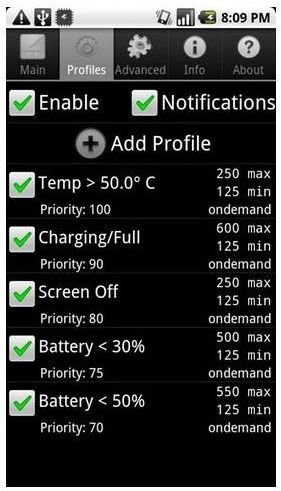 Rooting an Android allows for greater customization of the way the phone looks and performs. Some of the things that can be done once an Android phone is rooted include: tweaking the CPU's performance, changing the look and feel of the phone and improving the phone's efficiency. Here are some applications that require root or super user access and are compatible with the HTC EVO, Droid Incredible, HTC Desire and other popular Android phones.
SetCPU
How a phone uses its CPU will affect performance as well as its battery life. Use SetCPU to set the phone's settings, i.e. overclock for better performance or underclock for better battery life. The app can also be used to raise an alert when certain thresholds are reached including CPU temperature and battery charge levels. The app can also be used to set CPU performance based on the aforementioned thresholds. The app can be downloaded from this link.
Titanium Backup Free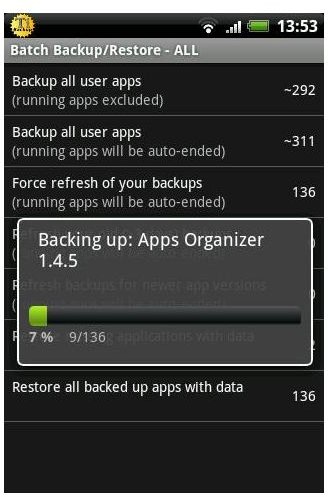 If you invested lots of time to customize your phone and have tons of apps and content on the phone then bricking the phone or losing everything, due to a malfunction, can be a nightmare. Titanium Backup can be used to back up and restore apps to the state they were at when the backup was run. There is even a Pro version that can be used to handle batch and scheduled backups, as well as Dropbox sycing so that the entire backup process can be handled consistently and reliably. In any case, the free version can downloaded from this link.
MinFreeManager (Free)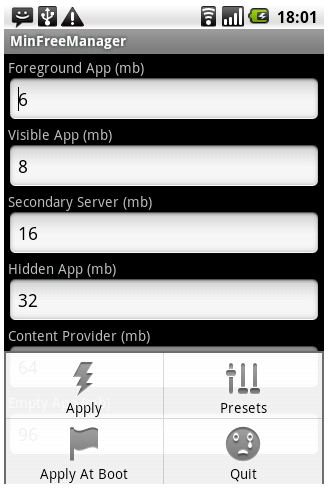 This is a simple but effective app that if used correctly can eliminate the need for an Android task killer app. Most Android task killer apps require that you manually close performance-impeding apps, but MinFreeManager will do all of that for you automatically. The app can be used to set Android's built in task manager, so you don't have to bother with the nitty-gritty of memory and task management. The app is free and can be downloaded from this link.
Copy and Paste it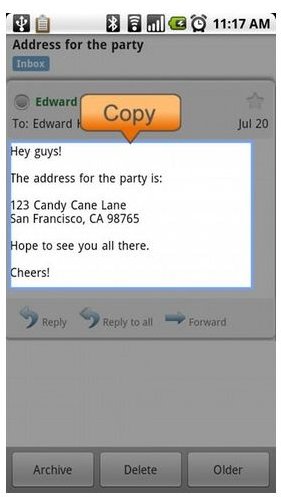 Copy and paste support is one of those features that should come standard with all operating systems because it makes moving content around that much easier. If you don't have this feature on your phone consider installing "Copy and Paste it." The app can be used to copy any text from anywhere, and paste it anywhere. The latest version of the app now has support for foreign languages such as German, Spanish, French, Italian and many more. In some cases the app will work on non-rooted phones, but generally speaking it will need root access to work. The app is a bit expensive, at $6.99, but you can still download a copy from this link.
CacheMate for Root Users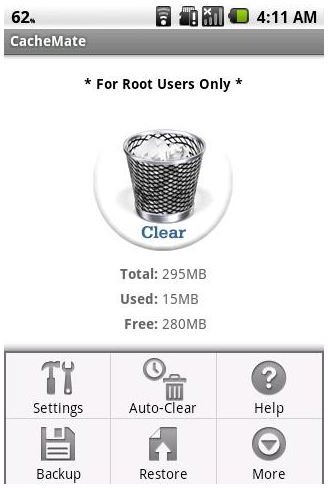 This app can be used to clear the cache of all installed apps with one click. This means that you can improve the performance of your Android by freeing up memory that is being used by various apps. CacheMate works on any app including browsers and video applications and can also clear data that is stored on the SD card. There is a free version, but this version costs $1.00 and can be downloaded from this link.
Wireless Tether for Root Users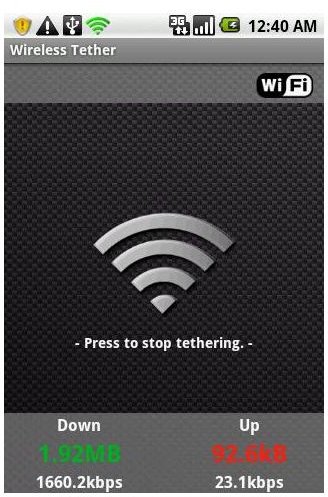 Put your phone's data service to good use by tethering it to your laptop or other computer device and use its Internet service. This Android application enables Wi-Fi and Bluetooth tethering for rooted Android handsets. Wireless Tether is free to download and use.
Conclusion
As can be seen from the list of apps that were reviewed here, there are opportunities to tweak the CPU's performance (i.e. SetCPU), better manage the phone's memory (i.e. MinFreeManager), and improve productivity (i.e, Copy and Paste it) once the phone is rooted. Other apps for rooted HTC EVO and popular Android phones include: Adsfree, Root Explorer, Any Terminals and Quick Boot.
Image Credits: All images are the property of the respective app developer.
SetCPU App for Root Users
Titanium Backup - Android Super User Access
MinFreeManager - Android Automatic Task Manager
Android copy and paste app - Apps for rooted HTC EVO
CacheMate for Root Users
Wireless Tether for Root user - tether android to laptop